New! Tell The AI What To Write Using Commands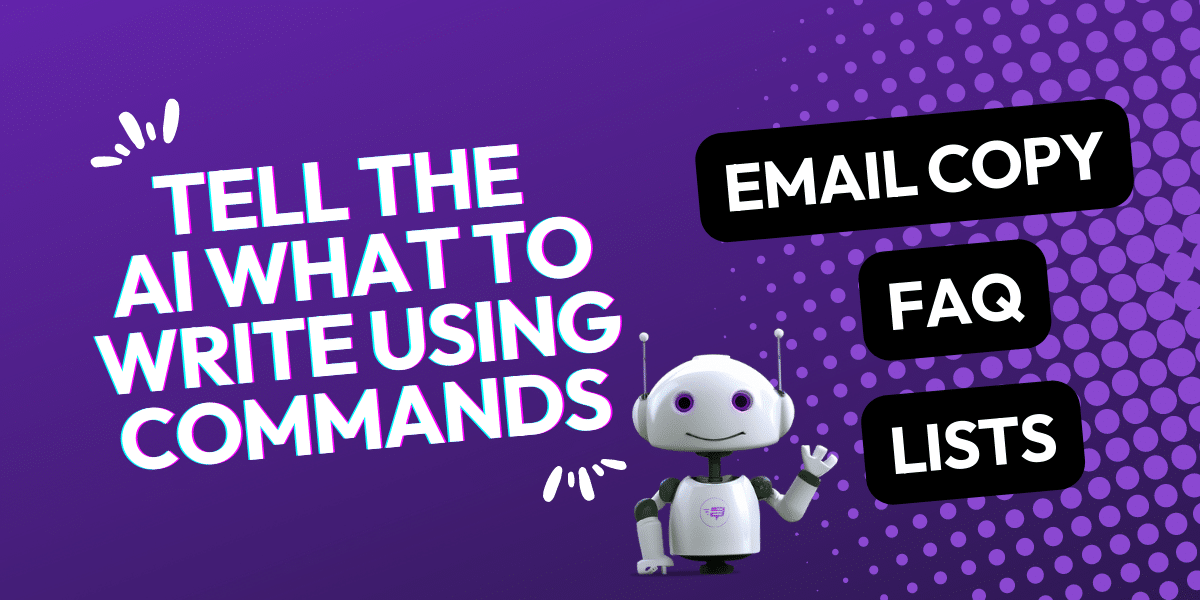 Sometimes when writing blog posts and using AI to help you generate the content, you want a bit more control over what the AI writes.
Maybe you want it to write an intro and include a specific statistic.
Maybe you want it to list out the pros and cons of the topic you're writing about
Or maybe you want the AI to write social media posts, emails, and other copy.
Now you can use the Command feature that we've just released in Bramework to do all of this and more.
So now when you want to instruct the AI on specific things to write or include in the output, you can. This gives you more control over the content that the AI writes for you and helps you save time when writing content.
Use Commands in Bramework to help you:
Write Specific introductions or conclusions
Create Pros and Cons Lists
Write Email Copy & Templates
Write Listicles
Correct Grammar
Translate content into another language
Create an FAQ
Write Product Descriptions
Write Product Reviews
Write Social Media Posts
To use this feature, write out a command in the editor and highlight the command. Then right click and select Command.
Tip: When writing out a command, try to be as specific as you can. The more clear and specific your instructions are, the better the AI output will be.
For example, you can type:
"Write an intro paragraph that includes a statistic about the benefits of email marketing"
Or
"Write a cold sales email to Sally, the VP of Marketing, about our email automation software and start the email with a question"
See Commands in action
To see how to use the Command feature in action, watch our YouTube video: Tell The AI What To Write Using Commands
We hope you enjoy this enhancement to Bramework! For more tips, follow our Bramework YouTube channel and join our private Facebook group.
Get Your FREE AI Generated Blog Outline
Cut Your Blog Post Writing Time in half
✅ No More Writer's Block
✅ Instant Post Structure
✅ Write 5X Faster!