2022 Bramework and AppSumo Black Friday Sale: Get the BEST Deals This Season!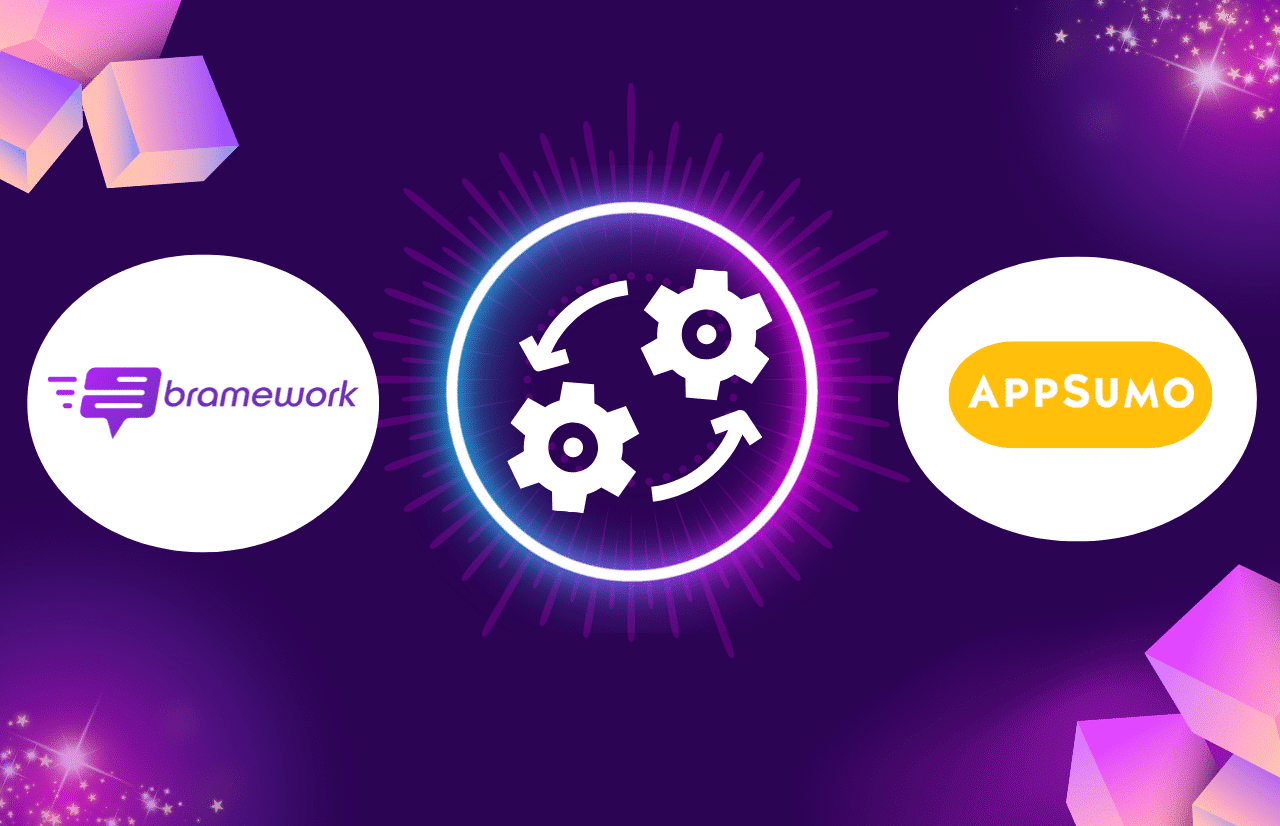 Are you ready to take your blogging game to the next level? That's what you'll get and more with the new Bramework and AppSumo Black Friday deal!
If you're tired of staring at a blank page every time you start your blog post and looking for the best AI Writing Assistant, then you've come to the right place.
Well, now thanks to the Bramework and AppSumo deal, you can get ahead of the competition in your industry by creating well-crafted best blog posts that will easily be found by your ideal reader!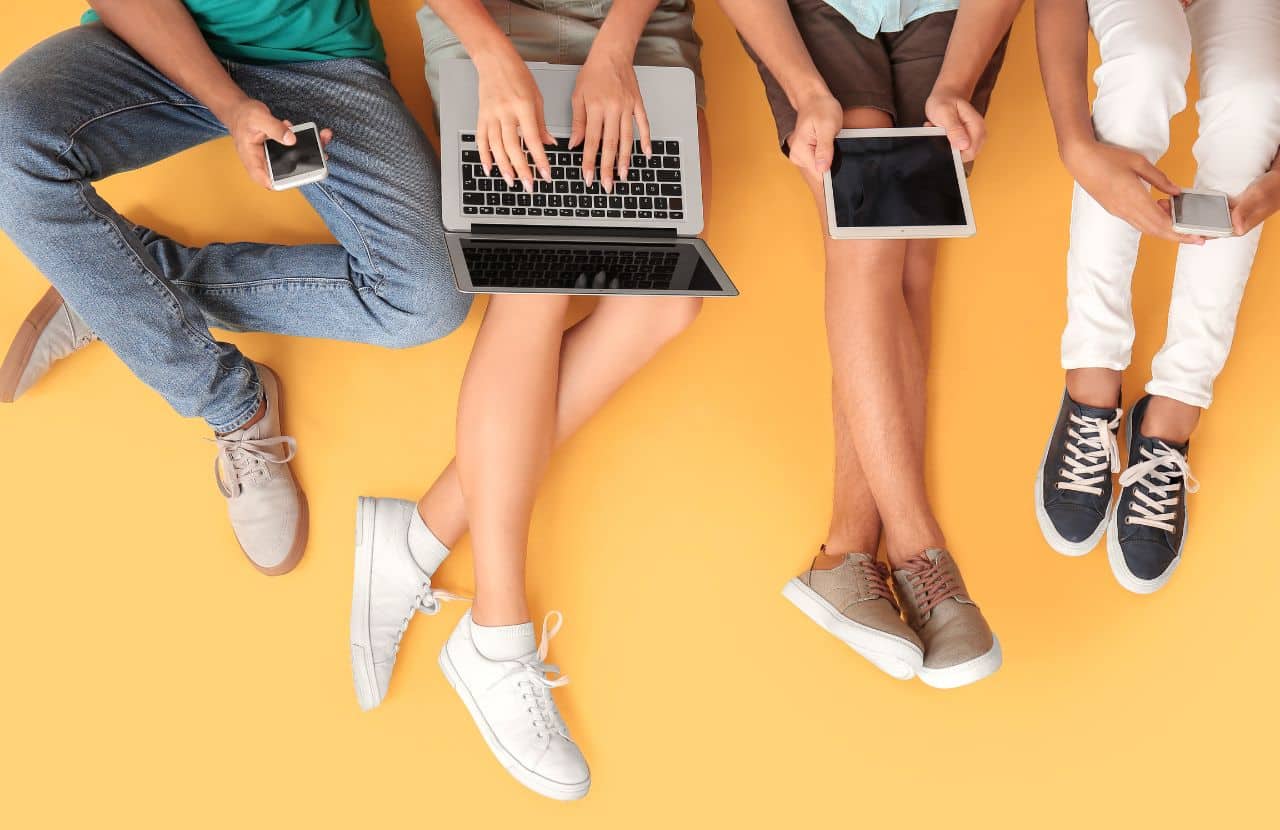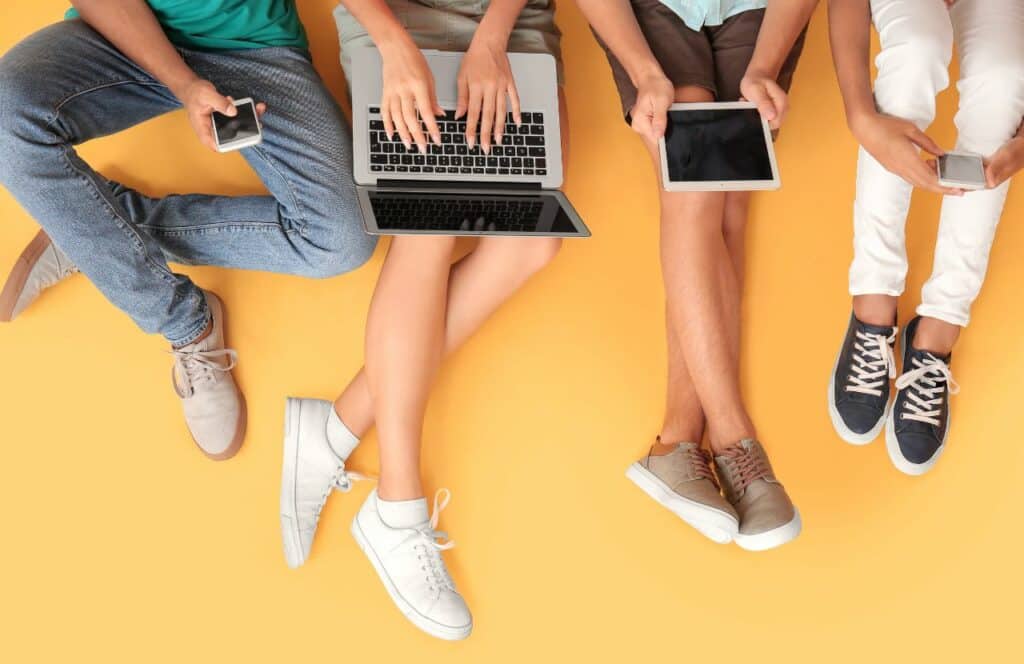 THIS POST MAY CONTAIN AFFILIATE LINKS. PLEASE READ THE DISCLOSURE FOR MORE INFO. Which means if you click on certain links, Bramework may receive a small commission at no additional charge to you.
Bramework and AppSumo Black Friday Deal: Everything You Should Know
With the rise of AI technology in the space of blogging and SEO (search engine optimization), we are happy to announce the official partnership of AppSumo with the AI Writer Assistant, Bramework.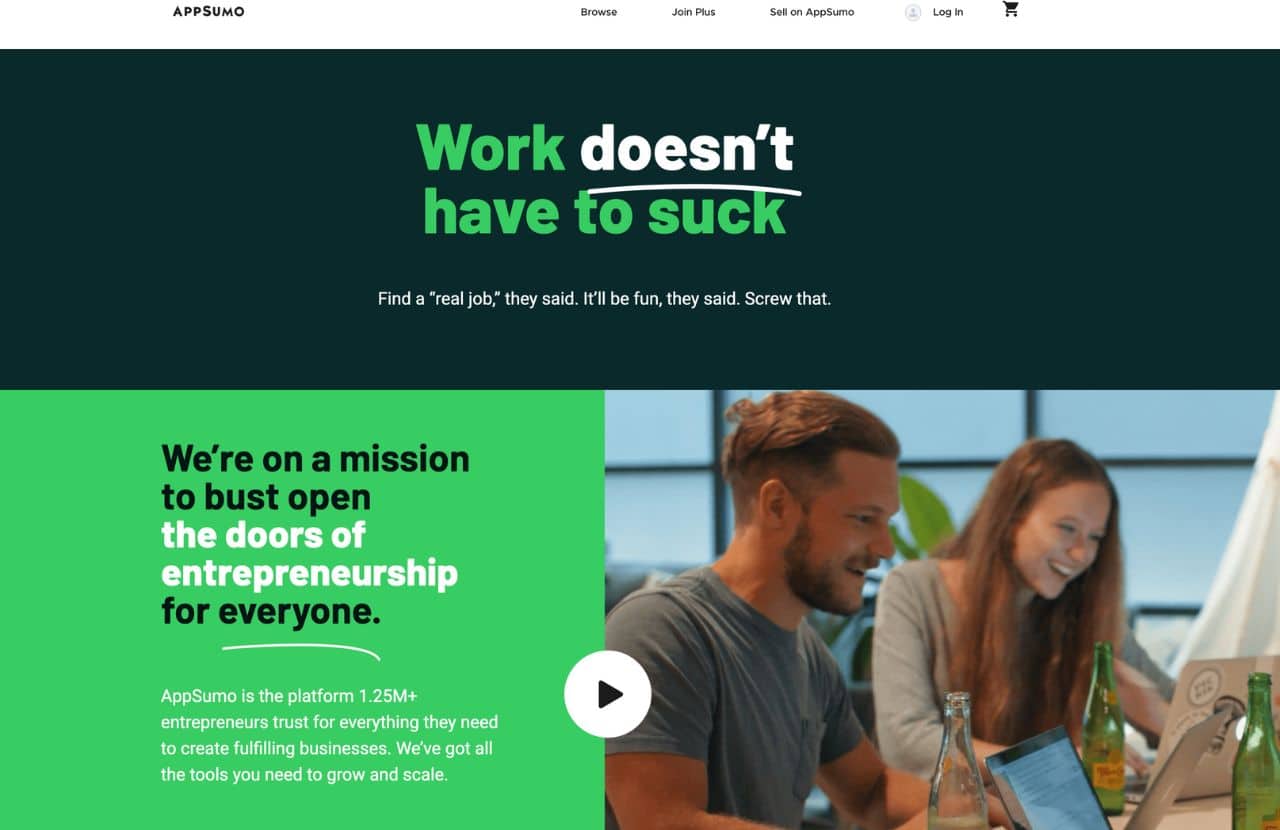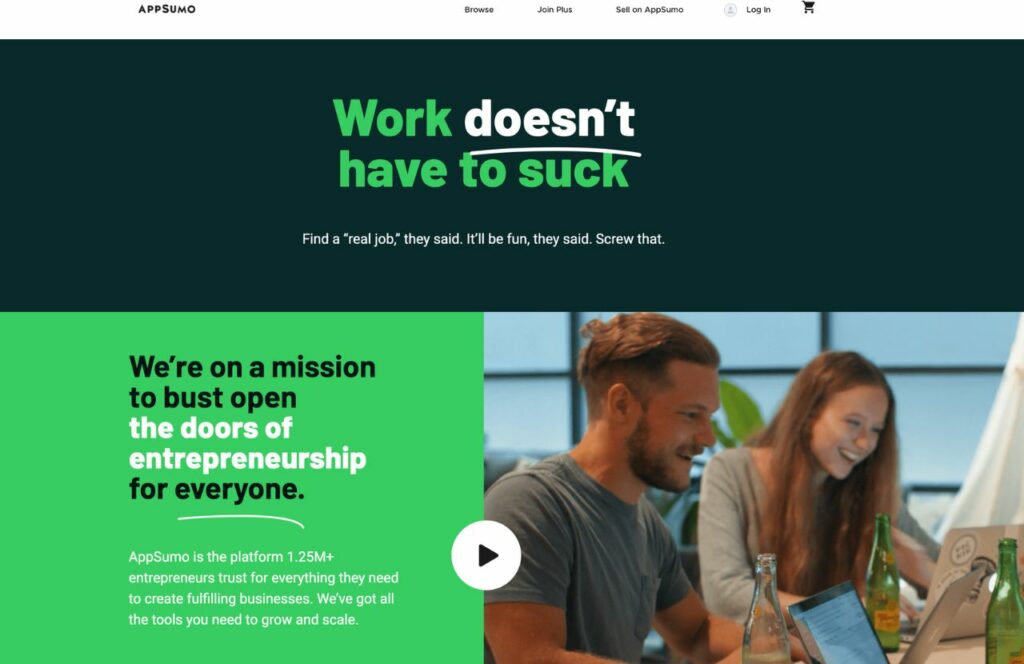 This has been a much welcomed affiliate since we at Bramework have been longtime fans and users of the tools and resources available from AppSumo that continue to help both small and large business owners scale and grow their brand.
What is Bramework?
If you're new to Bramework, then let me give you a brief overview of what we do here. Bramework is an online software tool that allows bloggers, digital marketers, and freelance writers create content quickly through our proven formula backed by the AI Writing Assistant.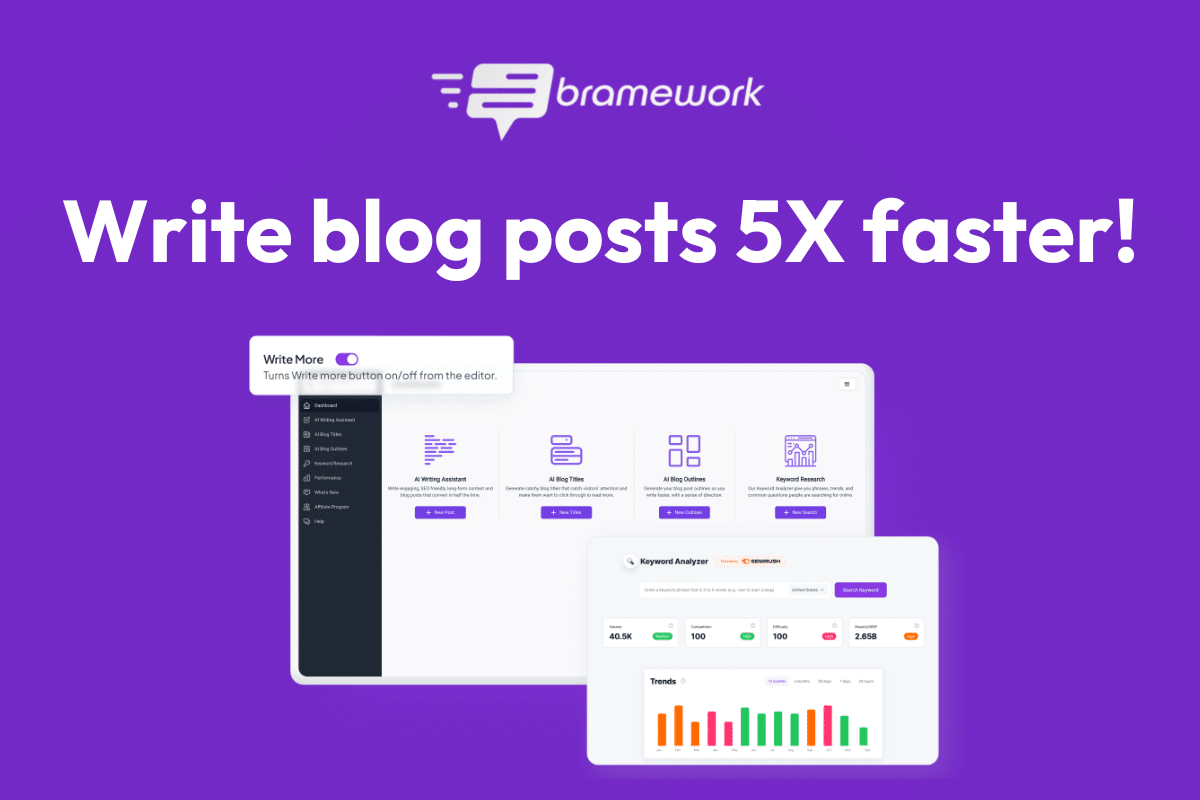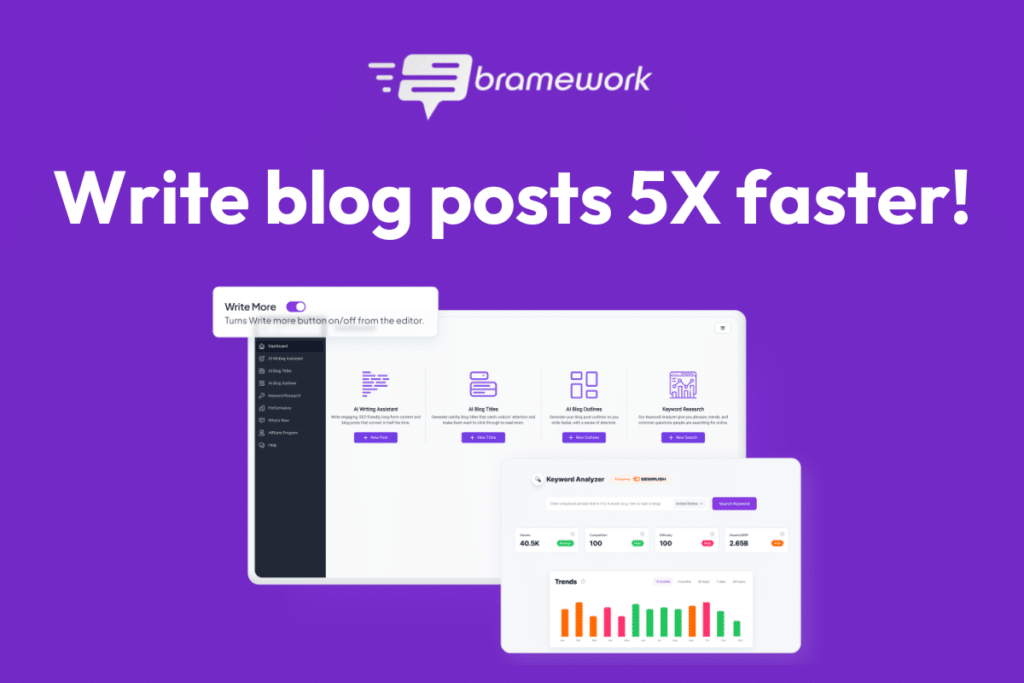 This allows you to optimize your content and get seen by your perfect audience, so you can get more click-throughs, more subscribers, and more engagement in a fraction of the time it takes you today to create a blog post.
What is AppSumo?
If you're not aware, AppSumo in the online community has been known to be the absolute best place to find software and apps to help grow your blogging business at a highly discounted price.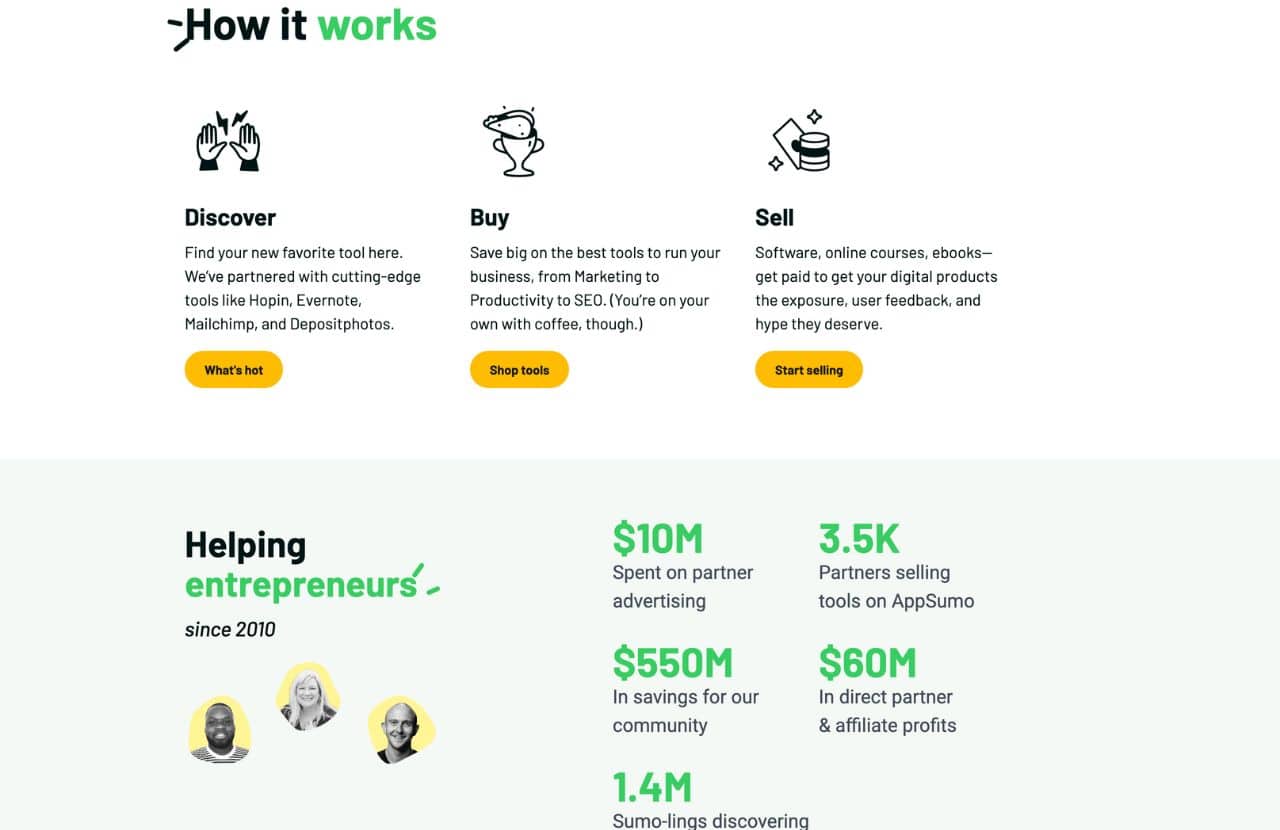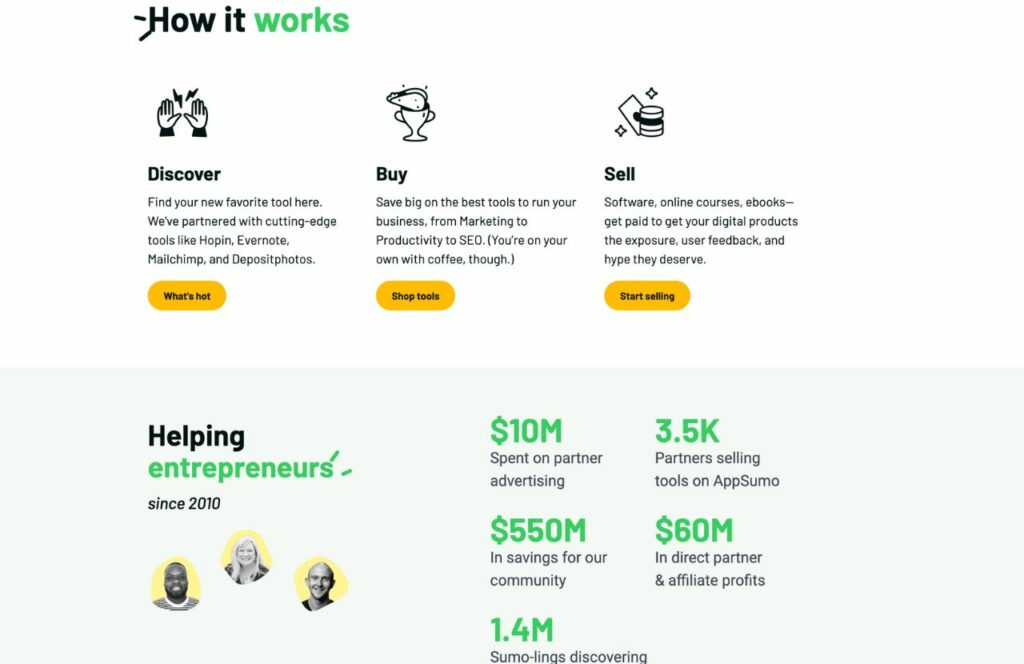 However, AppSumo is more than a software deals website. It creates a sense of community with you and other "Sumo-lings."
This helps you increase your visibility through offerings such as:
Courses and Educational Lessons
Easy-to-use Online Digital Templates
Monthly Subscription Service through AppSumo Plus and so much more!
Unlock the Secrets to a $10K/month Blogging Income
👋 Take the Leap
Join the Waitlist for Our Revolutionary Blogging Academy and Propel Your Blogging Career to New Heights!
How Does the AppSumo and Bramework Partnership Work?
During the AppSumo Black Friday sale, you'll be able to get the Starter Bramework Plan (Tier 1) for a One-time purchase of $79 ($1,044)!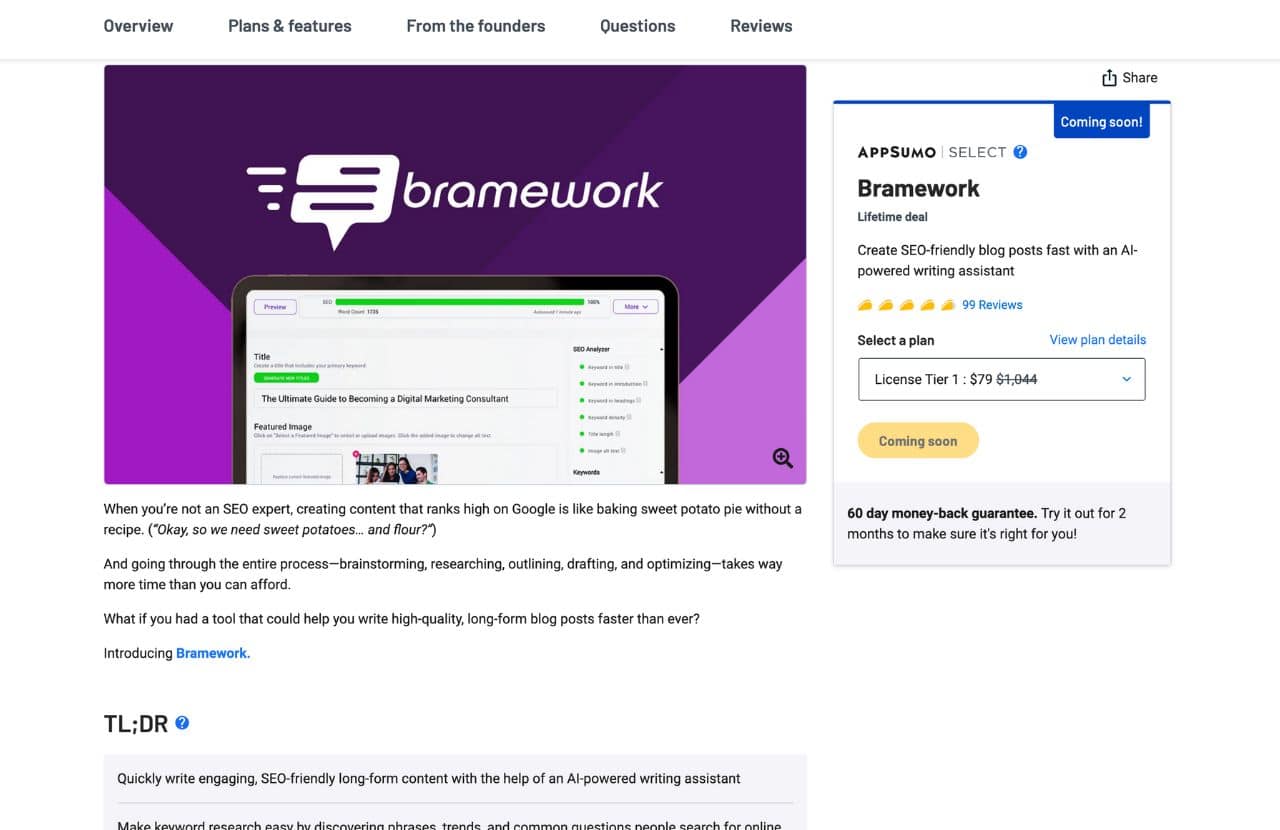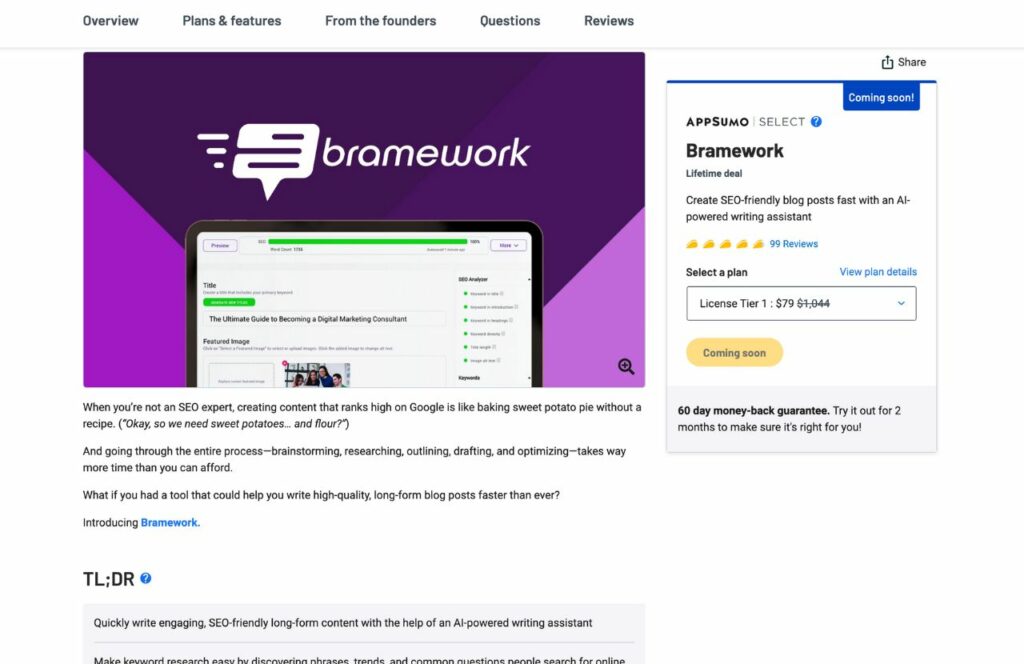 Here are more of our AppSumo/Bramework Black Friday deals:
Tier 2: Includes all of the features below plus 100,000 AI-generated words per month and 5 users. One-time purchase of $159 ($3,124)
The Tier 3: Includes all of the features below plus 200,000 AI-generated words per month and 10 users. One-time purchase of $239 ($4,564)
Tier 4: Includes all of the features below plus 500,000 AI-generated words per month and 20 users. One-time purchase of $$399 ($6,284)
Want to get more clicks on your blog posts?
👋 Try Bramework's AI title generator
Generate FREE Blog titles that catch visitors' attention and make them want to click through to read more.
This means you can get your blog post outline and written faster with the help of features such:
AI writing assistant
Unlimited keyword search
Plagiarism checker (20,000 words per month)
AI title generator
Unlimited copyright-free images (via Unsplash)
AI summarizer
WordPress integration
AI steps generator
Export to HTML or PDF
Auto image alt text
Image finder
AI listicle generator
Project dashboard functionality
Top 7 Benefits of Using Both Bramework and AppSumo Together
Now that you know what to expect from the partnership of AppSumo with Bramework, let's go over the benefits that you can look out for from this new feature:
Lifetime access to Bramework
All future Starter Plan updates
No codes, no stacking choose the plan that's right for you
You must activate your license within 60 days of purchase
Ability to upgrade or downgrade between 4 license tiers
Available for new Bramework users and returning AppSumo purchasers
AppSumo customers who purchased Bramework can upgrade their license to increase their feature limits
What to Know Before You Purchase Your AppSumo/Bramework Deal?
Now that you know what the AppSumo Black Friday deals are, let's go through a few of the most commonly asked questions to help you make the best decision.
If I have a Bramework subscription, can I change my account to the AppSumo lifetime deal?
Unfortunately at this time, existing trial accounts with Bramework are unable to be combined with this AppSumo offer. No worries, you can check out the current deals we're offering the Bramework family here!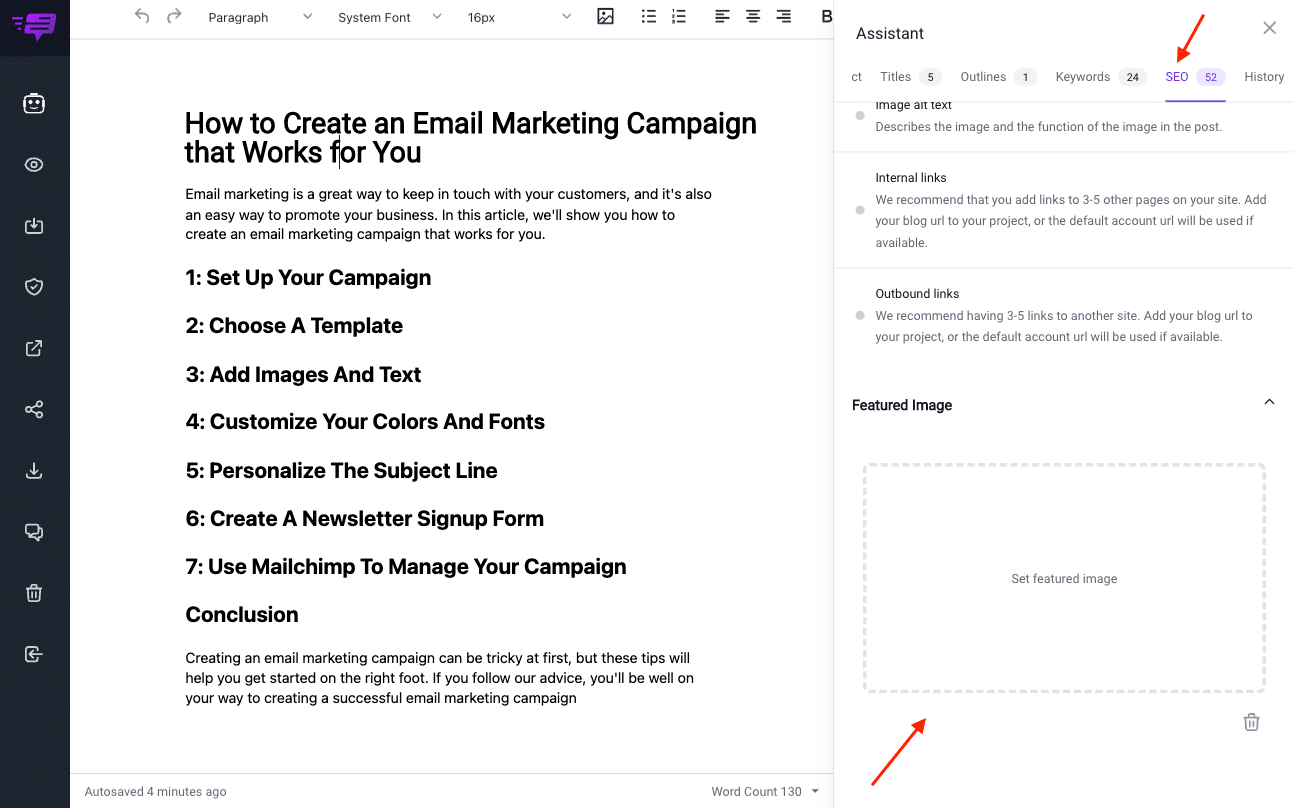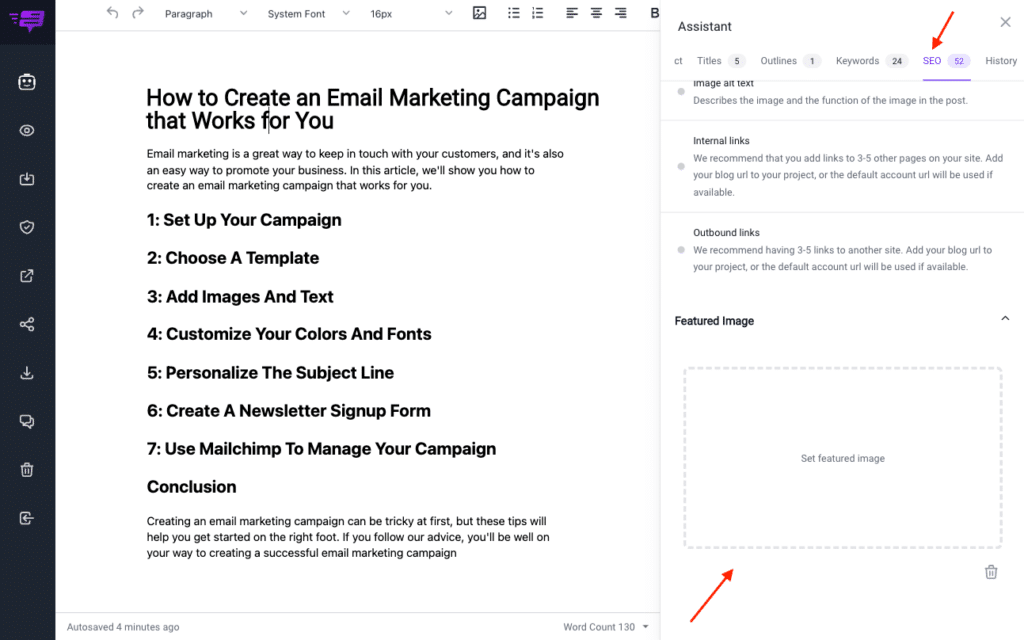 I currently have a lifetime Bramework deal from AppSumo, can I upgrade my license for more features?
You'll be happy to know that you can upgrade your previously purchased Bramework Tier to one with more features and offerings!
Will I be able to get my money back if I'm not happy with the AppSumo deal?
You absolutely can! At the time of writing this article, there is a 60 day money-back guarantee for AppSumo users.
This means you can try Bramework out for 2 months to make sure it's what you need to grow your blogging business!
What if I don't have an AppSumo account?
If you do not have an AppSumo account, you will still be able to grab a deal with Bramework by checking out all of our current discounts listed here!
What are the benefits of having an AI Writing Assistant?
As a fellow blogger, there are many benefits to having an AI Writer to help you scale your business, such as:
These are just a few of the benefits that having a quality AI Writer in your blogging toolbox can help you with.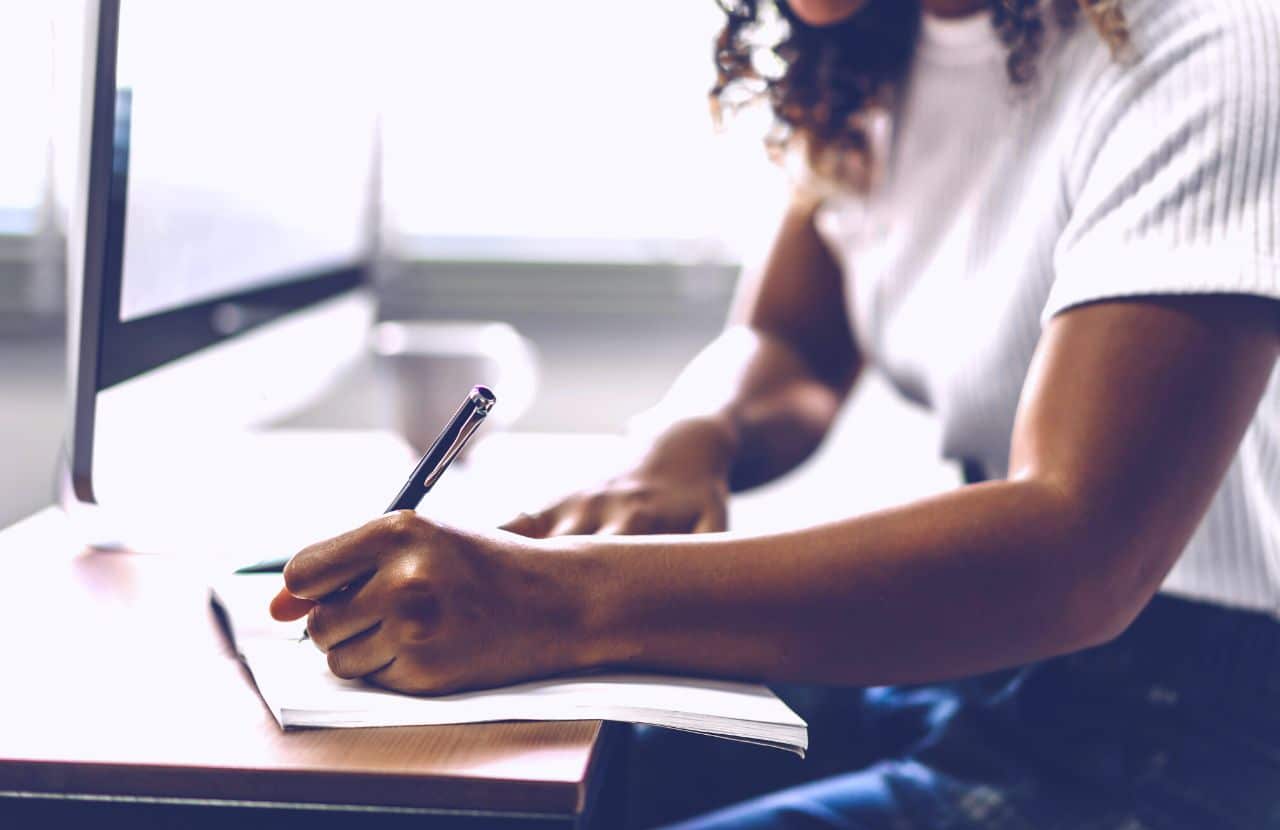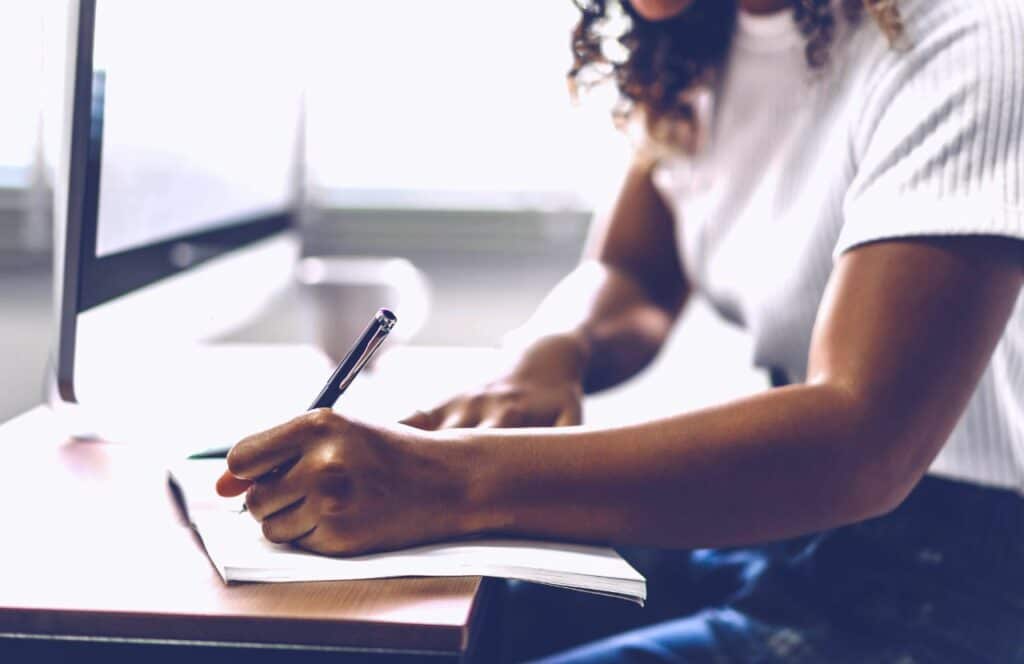 If you're like me and you write and edit blog posts all day, then you're looking for something to help you think outside the box and to create a well-crafted article that can help solve a problem for your reader in the BEST WAY.
That's my whole goal for you with Bramework. I want you to WIN and to create EPIC blog posts that are shared across the world!
Join the Bramework Facebook Community TODAY!
Wrapping Up …
As you can see, I'm pretty excited about the partnership with AppSumo and the path that Bramework is headed in.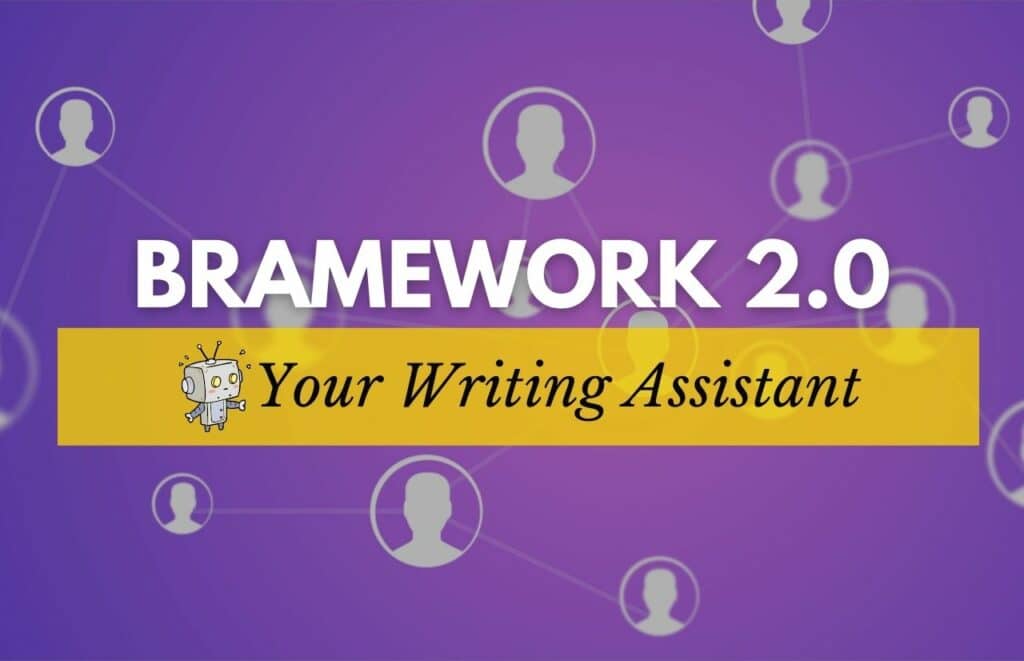 At Bramework, we live and breathe blogging. We created the Blog Post Builder and Keyword Analyzer so YOU could blog better, faster, smarter and create the life of freedom that you desire!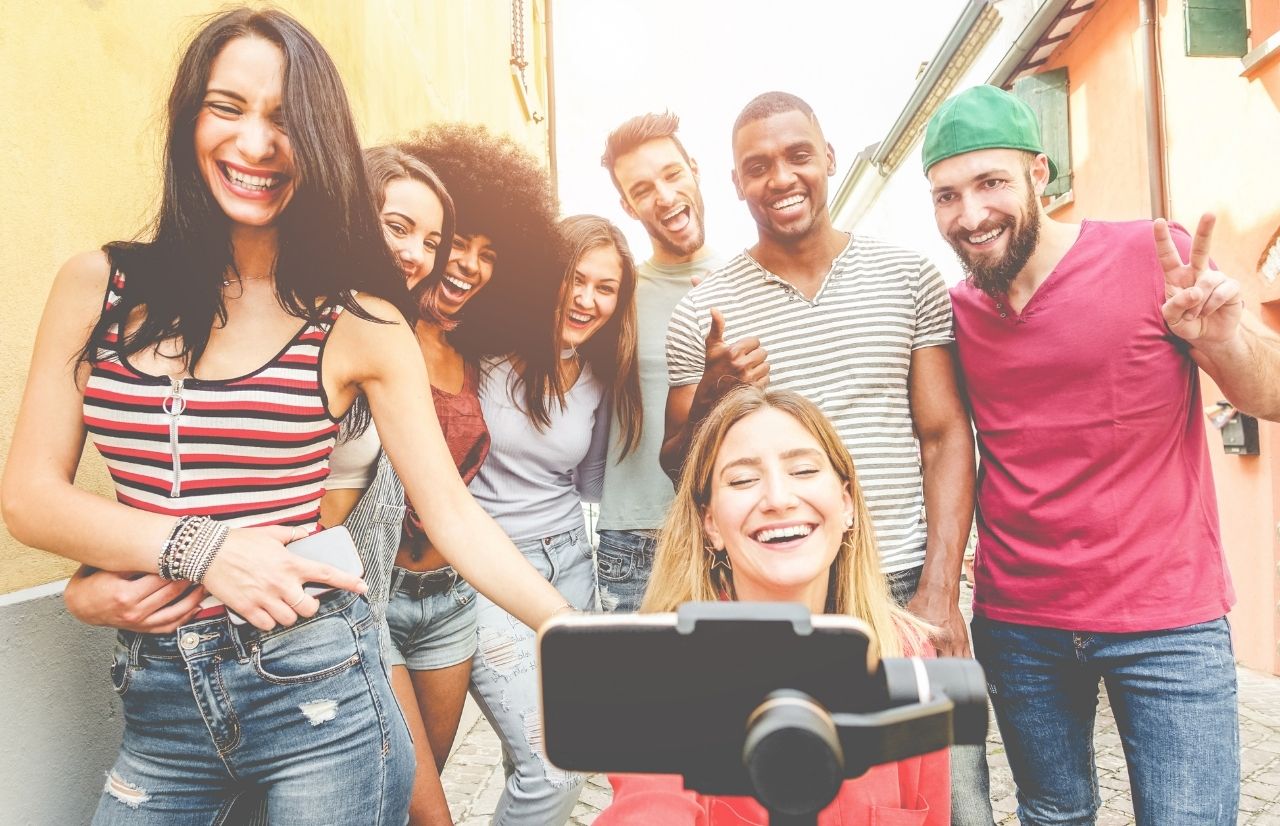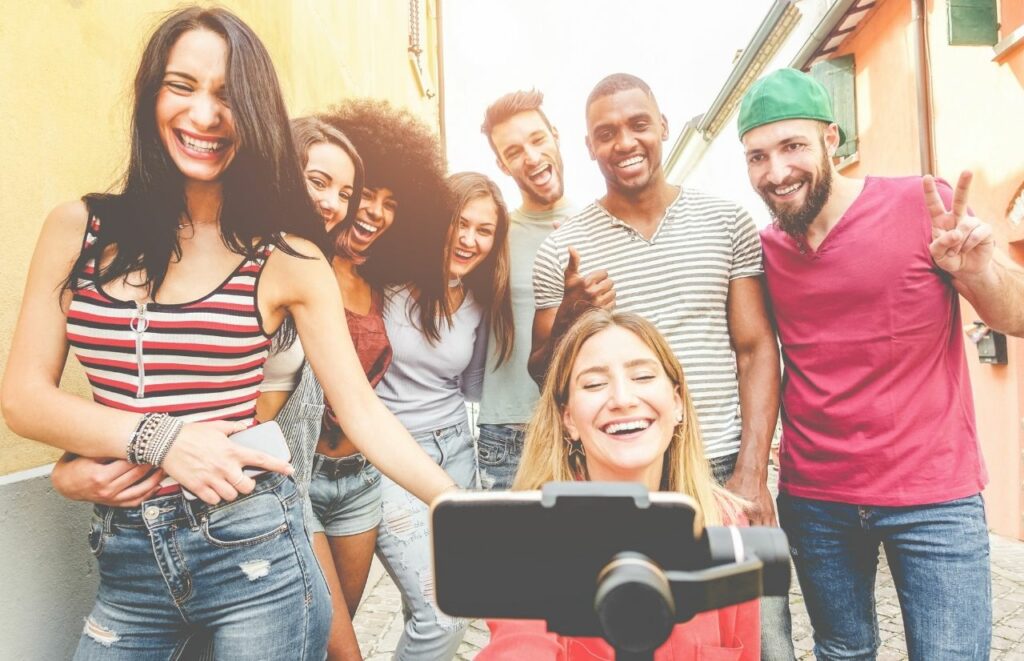 If you have any additional questions, please don't hesitate to reach out through support@bramework.com or in the comments section below.
Happy Blogging!
Get Your FREE AI Generated Blog Outline
Cut Your Blog Post Writing Time in half
✅ No More Writer's Block
✅ Instant Post Structure
✅ Write 5X Faster!