What is the Future of Blogging?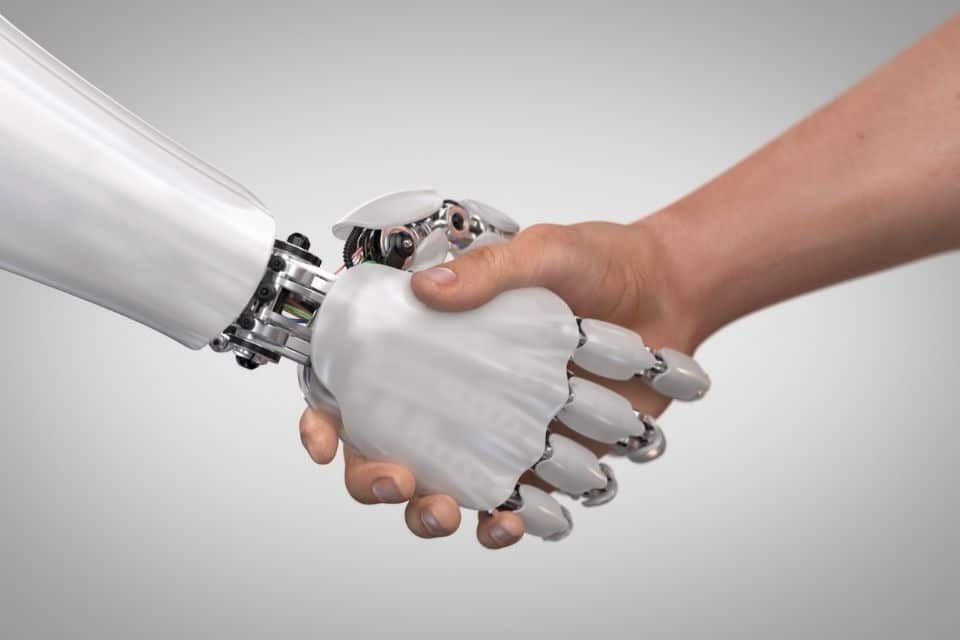 Ready to time travel with us? We want to know what the future of blogging will look like!
Content marketing has evolved over the last decade tremendously. Where will the future of content take us and how do we stay on top of the trend? We are going to tackle the futuristic ideas of the importance of content marketing along with past historical data to support it.
Let's dig into the future of blogging and how it will impact your content marketing strategy.
Content Statistics of the Past
If we're going to look forward into the future of blogging, it's important to know where we came from.
Did you know the first blog was in 1983? And the actual term "blog" didn't really catch on until 1990? According to Wikipedia, the history of blogging started with Usenet featuring the moderated newsgroup which allowed posting in a newsgroup. Most such newsgroups were simply moderated discussion forums, however, in late 1983, mod.ber, was created and a few associates regularly posted summaries of interesting postings and threads taking place elsewhere online. And blogs were "born".
Some statistics on content over the past decade show it's value and importance in business. These statistics come from WordStream:
Content marketing costs 62% less and generates approximately three times the volume of leads.
Conversion rates are six times higher for companies and brands using content marketing than those that aren't.
81% of marketers plan to increase use of original written content for blog posts.
Almost two thirds of marketers – 60% – produce at least one new content asset every single day.
80% of executives and business owners prefer to receive information about a company through articles rather than advertisements.
88% of B2B marketers in North America use content marketing as part of their wider digital strategies.
95% of consumers consider content the most trustworthy when evaluating a company and its offerings.
78% of buyers relied on white papers to make a purchasing decision within the past year.
These stats are staggering! There is no doubt that the future of blogging will be of equal of more value. We are going to dive into what roads content may take.
We've watched the content trends for years here at Bramework. We are a bit obsessed with blogging. That's why we created the ultimate blogging tool to help build your content smarter and faster. We wanted to be a part of history when it comes to the evolution of blogging. Our goal is to help streamline the process so that your voice can be heard more.
The future of blogging may be unpredictable but one thing is certain. Content marketing will be a necessity for the success of growing your agency. Content will remain king! #thefutureofblogging via @Bramework
Click To Tweet
The Future of Blogging
The future of blogging could make or break your strategy for success!
It's important to stay on top of the trends, to be focused on what works and to roll in new ways to stay ahead of the game. Blogging will a part of your future, that we are certain. The form it takes may be different, the way it's consumed may change but you will have a place for it in your growth strategy.
Based on current stats and trends, we came up with these content marketing forecasts:
Content bots are on the rise
Blog are (still) the best content consumption
Digital consumption will double
Authority blogging will be in demand
Quality content will win Search engines
Educational content will dominate
Alternate content sources will increase
These reasons are why Bramework is in business! The business of blogging, that is. We created a post about the benefits of blogging that encapsulates all the ways blogging can help you in business. Let's dive in!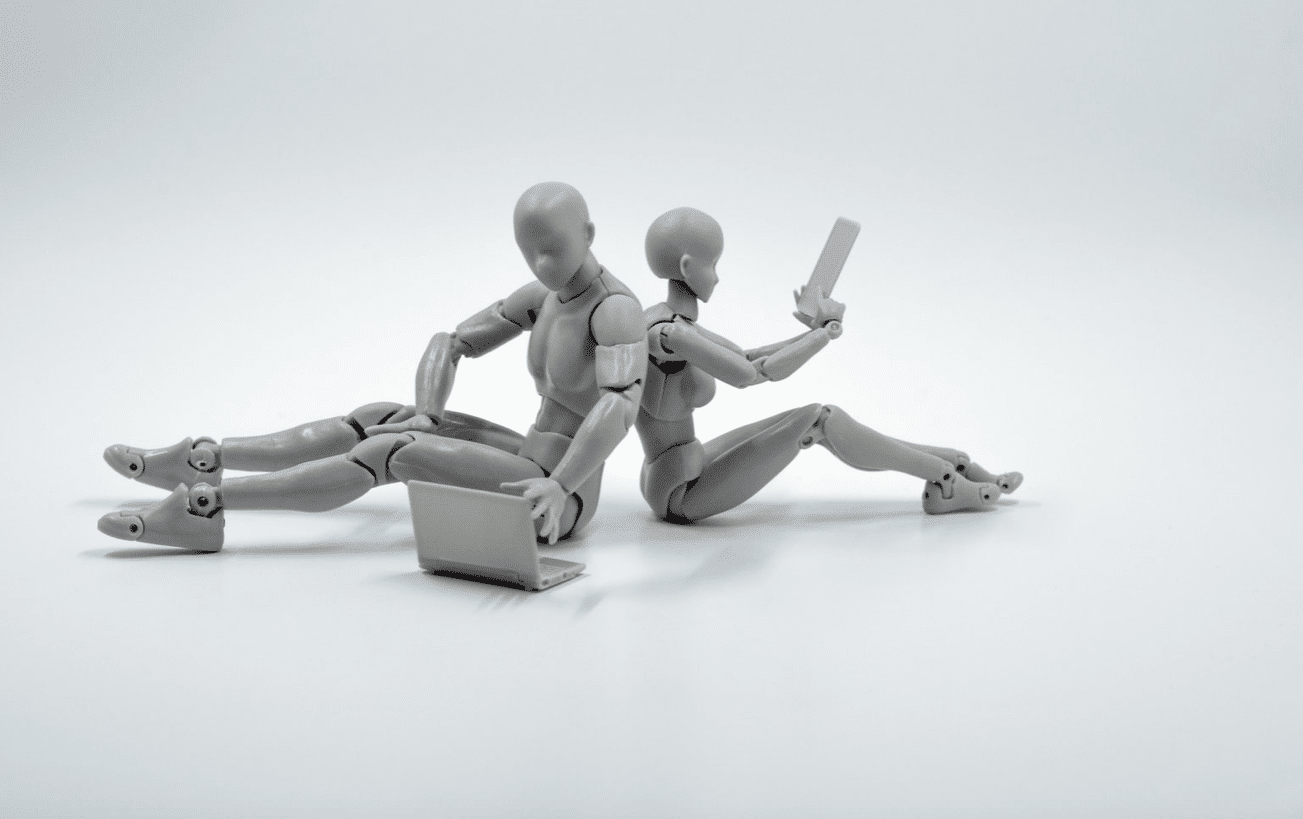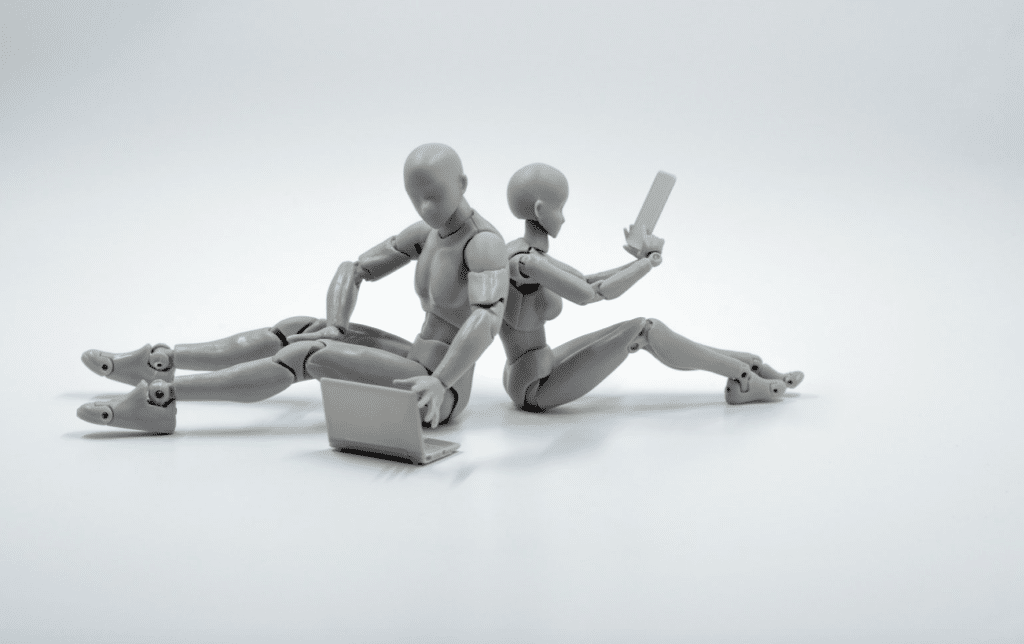 Content Bots are on the Rise
What is a content bot and why does that scare you?
We all know AI is here and that bots are slowly making their way into our lives in various ways. Some artificial intelligence will revolutionize the way we do things and our lives will benefit. On the flip side, some bots are taking over jobs and roles that are a bit outside of our comfort zone. Security and safety are in question here!
Content bots are articles written by artificial intelligence. The scary thing about this is that the content could be inaccurate! Additionally, the content has the potential to lack personalization. Without the passion behind what you do, your content would become lackluster.
Content bots are on the rise and we don't want you to lose sight of the importance of quality content. Find help with formatting, not portraying your passion.
The good news is that there are content tools that can help to facilitate the process of blog writing that allow you to still have a personal touch. Bramework's blog creation tools allows you to create a post in minutes, along with including a human touch that content bots can't replicate.
Here's a sneak peek at how the blog creation tools will help streamline the process of creating a blog. Start a new post from scratch and follow the steps Bramework lays out to complete a blog post that will get noticed. Create original and repurposed blog posts in half the time using our Blog Post Creator. Check it out!
With our Blog Post Title Generator you can automatically generate your blog post title based on your target keyword. More on that…
Find keyword phrases to increase ranking
Title is optimized to increase click through rate
You save valuable time while increasing website traffic
The AI Content Creator will help you write content faster so you can focus on your business. More on that…
Recommends additional keyword to increase traffic to your website
Competitive analysis and guidance to help you out rank competing posts
Plagiarism checker to make sure your content is unique
The Image Finder is optimized free stock images found for you for all parts of your post automatically saving you valuable time. More on that…
Finds featured images for you
Finds body and section images
Create image alt text for you automatically
And the Auto Content Formatter helps format your post so your reader can easily consume your content to help grow your brand. More on that…
Your h1, h2, h3 and more all in the right place
Automatically break down paragraphs for easy consumption
Better readability improves your SEO and generating leads.
Blogs are (still) the Best Content Consumption
For years, blogs have been the best way for people to consume content. The future is no different.
Statista states the number of bloggers in the United States is set to reach 31.7 million users in 2020. What do you think 2021 will hold? Want to see how many actual blog posts are being published right this second? Check out the number of blog posts published today by Internet Live Stats: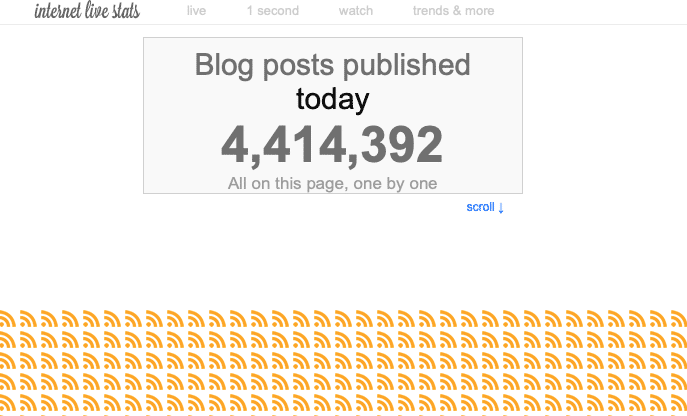 Since this article was published, there have been over 4 million blog posts published each day (and probably more)!
One thing will remain the same. Blogs will continue to be the best and easiest way for people to consume content on a massive level. You should have a few best practices for blogging in place so you can be ready to take on the future. There are a few reasons why blogs will remain the most popular.
Blogs are free! You can freely search for keywords, topics or ideas online and get immediate results. The most popular blogs are and most likely will be business, lifestyle, finance and entertainment. If you can incorporate a personal touch in your blog, it is more likely to be shared. We feel that will be an upward trend as we are seeking to be more connected than ever before.
Additionally, blogs are learning opportunities! What a great way to learn a new skill, tip or trade by simply reading from the experts online. Blogs will continue to be sources of value to find online.
PRO TIP: Make your blog an educational one!
Lastly, data doesn't lie! Blogs have continuously been on an upward trend since they began. Amanda Zantal-Wiener of HubSpot writes "I don't know about you, but after diving into the history of blogging, I'm pretty excited to see what its future looks like. It makes sense, when you look at the state of blogging now. It's an integral part of marketing and content strategy, and has even shown to increase lead flow up to 700% for some businesses."
We could all use a lead flow increase of 700%.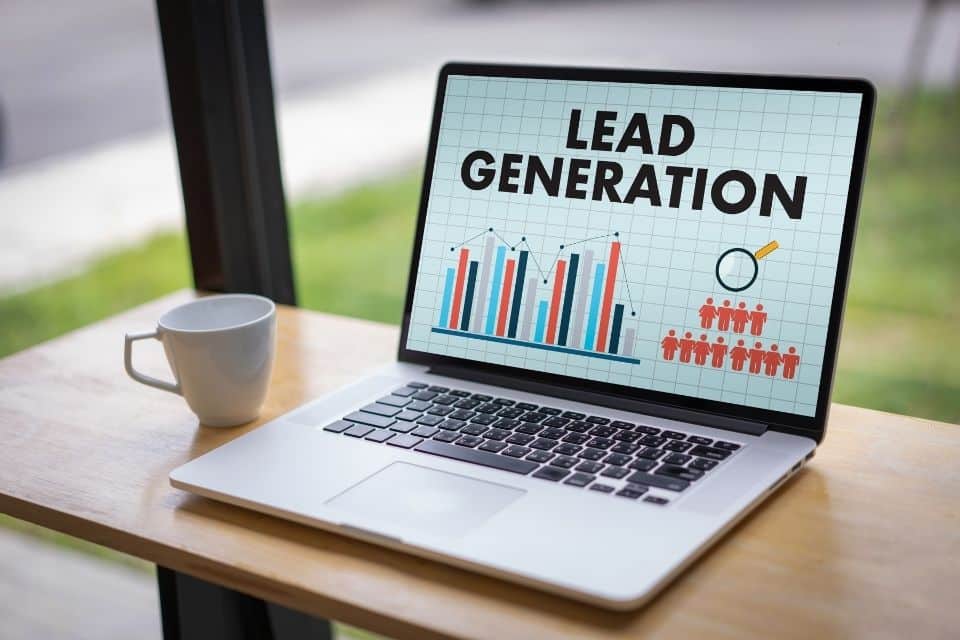 Unlock the Secrets to a $10K/month Blogging Income
👋 Take the Leap
Join the Waitlist for Our Revolutionary Blogging Academy and Propel Your Blogging Career to New Heights!
Digital Consumption will Double
We all want to get on Google's good side, right?
Well, you are in luck because digital consumption is predicted to double in the near future. With more remote work, more careers online and even more automation, digital consumption will skyrocket!
The impact COVID-19 had on digital consumption is all documented here by comscore. The article is part of a series of insights that reveal the impact of the coronavirus pandemic on online consumer behavior. They plan to update these insights as time goes on as well.
Even Business Insider had a few key takeaways about the prediction of digital consumption in the future:
Digital media consumption is growing. Everything else is shrinking.
Digital advertising is growing. Everything else is flat.
It's Google, Facebook, and then everyone else.
Traditional TV has passed its peak, but TV won't die.
The next big thing isn't smartwatches or glasses or even virtual reality.
We ask the question, what is the next big thing?
The digital age will continue to grow regardless of what the next big thing might be. Having a solid blogging strategy in place will be crucial as more and more people connection online.
Authority Blogging will be in Demand
What are authority blogs? They are exactly what they sound like, a big deal!
Streetdirectory defines an authority blog or an authority site as one of the main places people go to for information on a particular niche or topic.
In order to dominate the topic and become the expert, you will need to establish yourself as an authority on the subject. This is portrayed by the level of expertise you provide in your content and through brand image.
Your content then becomes an authority blog that is highly sought after online. People want to be you, share from you and get in touch with you. It's the ultimate blogging goal!
An authority blog is the ultimate goal of writing content! Become an authority in your field and help people through your content. It's a win-win!
Quality Content will Win Search Engines
As you can see by the statistics we have written in this article alone, content will be on the rise no matter what happens. That's our prediction here at Bramework, at least.
With that being said, there will be a lot of content that is simply not quality. Have you ever visited a website that you were really interested in and got to their blog only to find out it was filled with horrible content? What a let down. Don't let that be your website!
Quality content will be on the rise as more and more blogs saturate the Internet. The search engines will become more apt to finding fluffy, shallow and frankly, bad content and flagging them as not worthy for inquiry. We predict that the digital age will be consumed with internet police that are scouring the net looking for falsities, bad links and vulnerable patches for hackers. This will result in more content not being allowed online unless it passes a series of secure tests.
Your goal? To create high quality content that follows the right guidelines to sustain traffic. It is more important to create quality content over quantity!
How do you do this? Lean on the right blogging tools for the job! Bramework offers a smart keyword analysis tool that will be imperative to the future of your content. Finding the right keywords for your articles could be your chance to impress the search engines.
Check out the keyword analyzer here and take a spin for yourself on a free trial!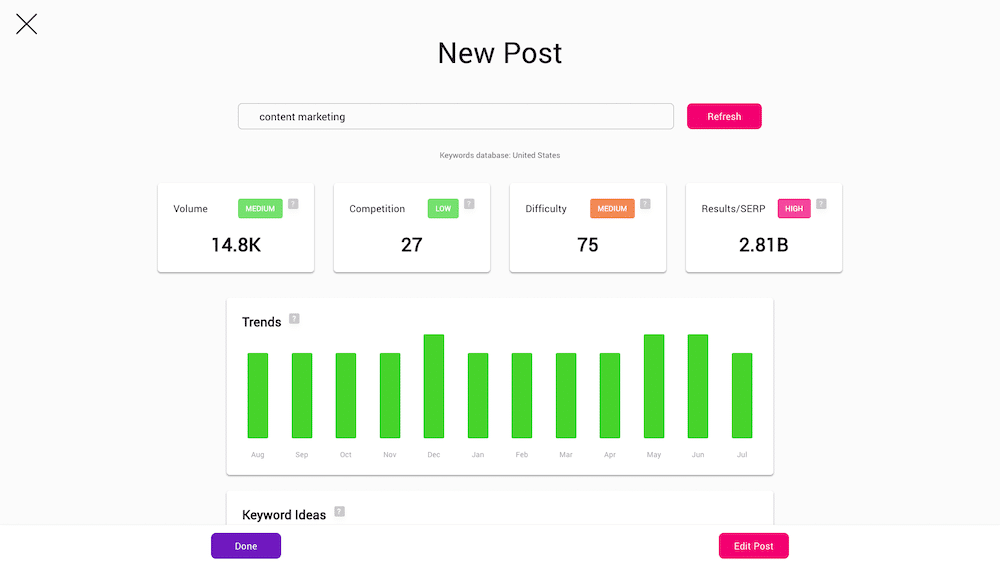 The keyword analyzer tool will help increase your site traffic with the right audience, so you convert more viewers into leads. Watch our tool to do the keyword research for you based on your topic, so you increase your search rankings on Google. Kick start your blog with this tool and you're on the right track for the future.
Educational Content will Dominate
We mentioned this earlier, but it is so important we want to be sure to reiterate the fact that educational content is key!
Your blog is the voice of your brand and providing value to your audience is your number one goal. Allowing your audience to read your expertise and get key takeaways from it is the ultimate foundation for building trust.
That being said, educational content will be the dominating core of blogs out there in the future. A few studies and surveys have shown that blogs who speak only about their self in a very press release style are not as successful as those that offer valuable tools for learning. If your blog is all about your launch, your brand's accolades and your successes – that's fantastic – but no one is interested in a boastful brand. Instead, be a resource.
Educating your audience will be the most consumed content on the internet. If you're not teaching, you're selling.
You will need to think in the WIIFM mindset. WIIFM stands for "what's in it for me" and that's what your audience is saying when they read any blog, anywhere. Their interests are at the fore front and their mind are set to "how can this benefit me"? If there is no value, your content will not hold interest.
How can you know what your readers want to see? Tune in and use tools to help you! Here are 21 of the best tools you can use to help with blogging.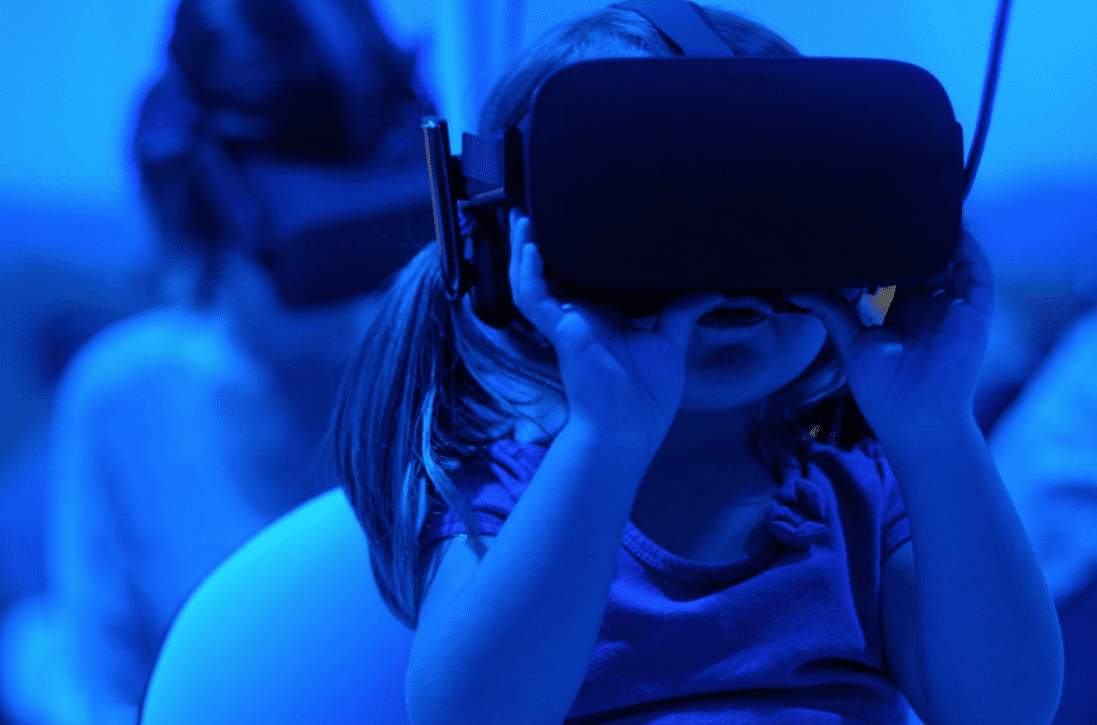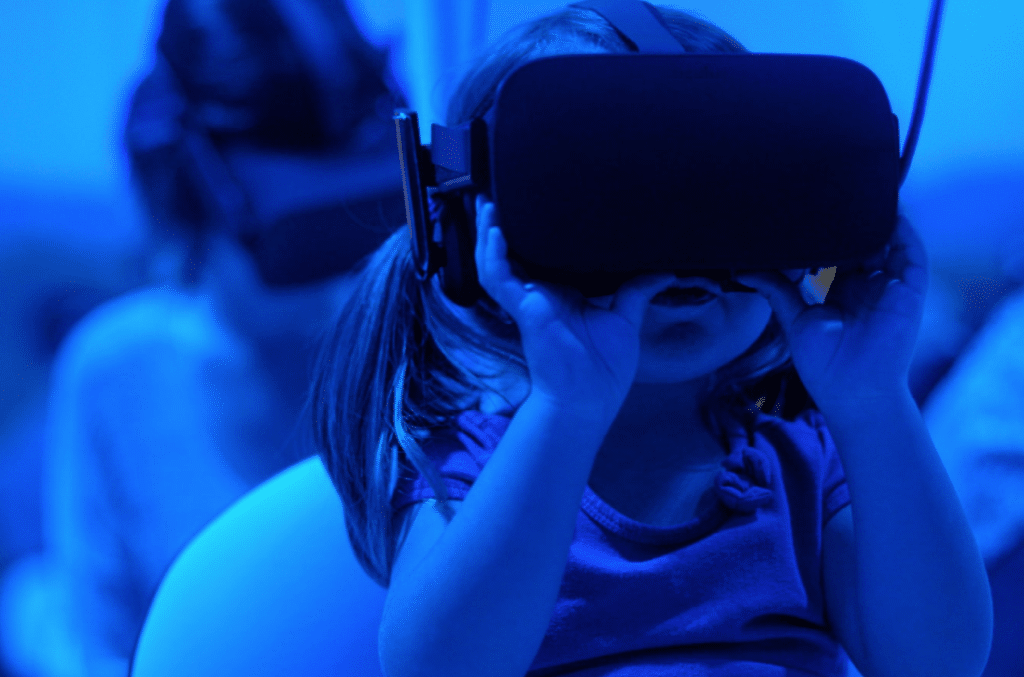 Alternate Content Sources will Increase
Not to leave other content aside, we want to be sure to include every form!
Content will come in many different styles, forms and avenues. The way content will be sent and received may be different than the year before and the year before that. The future of the form of content will evolve into the easiest way to consume possible!
We saw vlogging, podcasting and webinars rise to the top of content trends in the last few years. What will be next? We predict live streaming events, interactive virtual reality blogs and immersive technology platforms that allow for more visual content.
Your best bet is to be camera ready if you want to stay ahead of the content trend! Understanding the power of your body language through content will be on the rise. It can be daunting and overwhelming, but the more upward trends we see in video, the more comfortable it will be to get in front of the camera.
These content sources will be another great thing to share on your blog! Don't forget that your blog is the core of your website. You can post your vlog, podcast, webinar or "tele-virtual-remote-blog" on there! We made that word up, but it could catch on…TVRB? Maybe?
Bramework Wrap Up: The Future of Blogging
Overall, we are extremely excited for the future of blogging! Are you?
Learning that blogs will be around for a while means that we are even more dedicated to making our tool stronger. We'd love to hear what trends you feel will catch on, which you are afraid of and which you feel you would dominate!
We are always here to help you blog better! Our goal is to help you embrace blogging and be heard! Drop us a line if you are interested in streamlining your blog process and making your life easier with our AI writing assistant.
Thanks! We hope you enjoyed this article on the future of blogging and can't wait to hear from you.
Image credit: unsplash.com, bramework.com
Get Your FREE AI Generated Blog Outline
Cut Your Blog Post Writing Time in half
✅ No More Writer's Block
✅ Instant Post Structure
✅ Write 5X Faster!