How AI is Changing the Future of Digital Marketing (2023)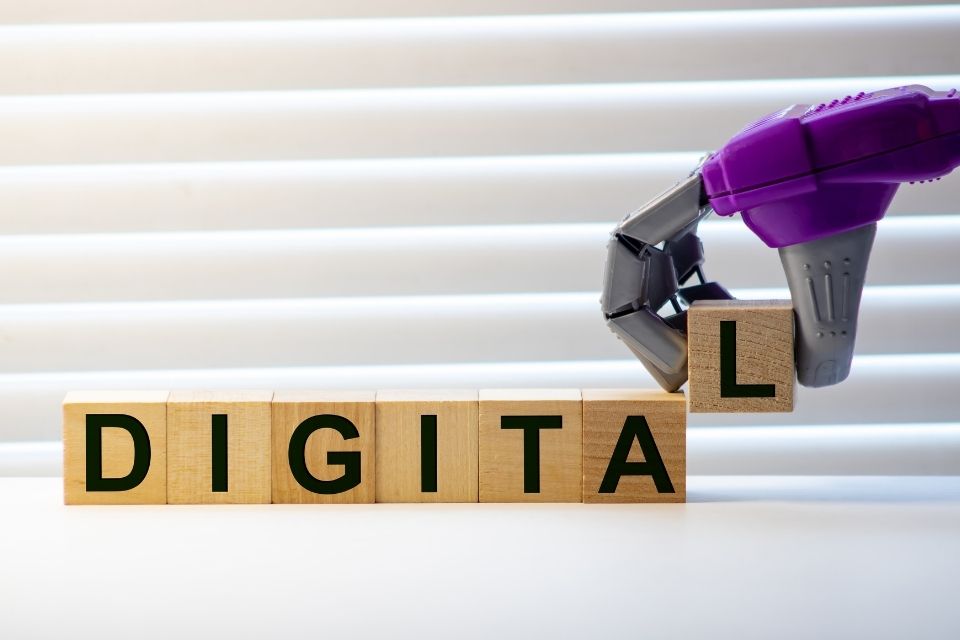 AI is changing the future of digital marketing, that is certain. It's not so much about what new developments are happening, but also what new trends are likely to emerge over the next few years.
The power of AI allows exciting new opportunities to take hold in the digital marketing space. But it doesn't stop there. So many other techniques, tactics and productivity boosts exist under the AI wing. Artificial intelligence is an insanely growing industry and you need to keep up if you want to make it work for you (and your agency).
AI and the Future of Digital Marketing
What is AI? AI is an engineered science that stands for artificial intelligence. The name itself represents the emerging market and the digital revolution that it has already brought to the world. It has immense potential to influence the global economy.
Here's what we'll cover:
Artificial Intelligence is Changing the Future of Digital Marketing
Artificial Intelligence is Shaping Digital Marketing
AI Tools That Will Change the Future of Marketing
Benefits of AI to Make a Change for Good
The goal is to create remarkable experiences for their clients. When you want remarkable experiences, you need tools to do the job. We've said this before, we know.
On the AI bandwagon yet? It's hard to ignore these facts! When it comes to digital marketing, if you aren't on the AI train yet, it may run you over.
We are going to review how AI is changing the future of digital marketing, how you can stay ahead of it and the tools you need to get there.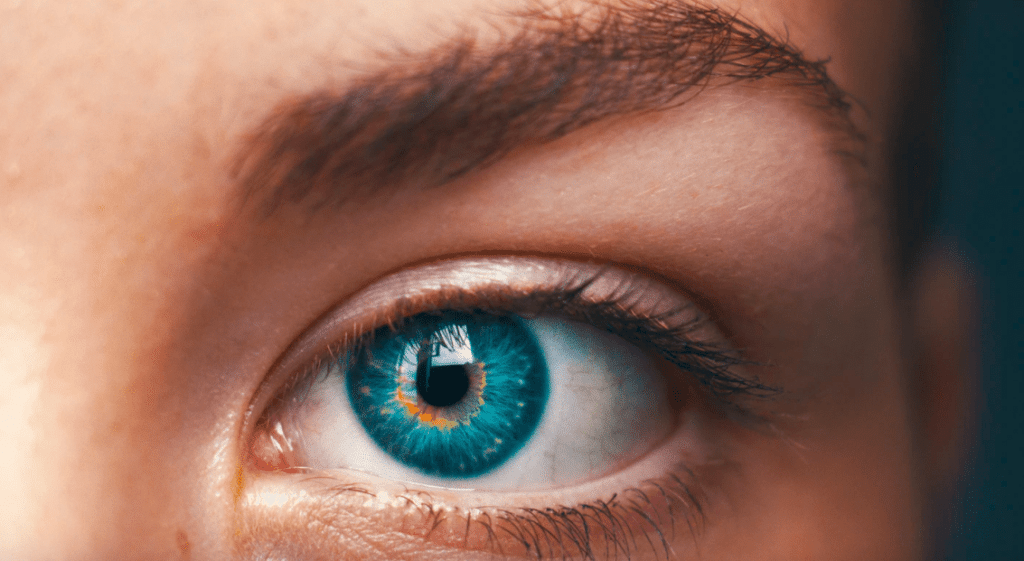 AI is Shaping Digital Marketing
Artificial Intelligence will lead to a more advanced business strategy. Here are some AI facts that will literally astound you from trueNorth:
61% of marketers say artificial intelligence is the most important aspect of their data strategy.
80% of business and tech leaders say AI already boosts productivity.
Current AI technology can boost business productivity by up to 40%.
97% of mobile users are using AI-powered voice assistants
83% of early AI adopters have already achieved substantial (30%) or moderate (53%) economic benefits
As AI is becoming more accessible, agencies are now able to use it to analyze data, predict trends, and enhance the quality of their brand. As a result, the way a brand conducts digital marketing is changing dramatically.
A few years ago, the marketing world moved away from its traditional model to a digital one, leading to a more advanced marketing strategy. The core of the previous marketing model was to target consumers based on behavior, which led to the creation of automation…which led to digital sales and virtual customer service. And it may lead into a new need soon!
What does this mean for 2023? Marketing needs to embrace a more customer-centric approach and transform the marketing model.
It's already automating manual and repetitive tasks. Soon it will augment human decisions. Along the way, it will add more to global GDP by 2030. That growth will be more than enough to create many good jobs, while it will also change how current jobs are being done.
As consumer's expectations become more demanding, being a digital marketing consultant and AI will have to evolve in order to keep up with them!
This is especially true for traditional businesses, especially those that have relied on the conventional marketing model for longer. AI-powered marketing campaigns may show signs of changes along the way, but they are being integrated slowly now in SaaS tools everywhere.
Let's dig into the AI tools that can squash these fears.
AI Tools That Will Change the Future of Marketing
AI Is a powerful marketing tool, that is for sure. What does it entail? In short, AI helps companies to address one of the most critical challenges of business today – consumer acquisition.
From the planning stage all the way to the conversion and customer loyalty phases, AI plays a critical role in the success of any marketing campaign. As a result, organizations that fully leverage AI will gain an advantage over their competitors.
The fact that the industry is undergoing such a huge change is likely to become an increasingly pertinent point of discussion in the coming year. What has been seen so far are just initial applications of the new AI technology. A few notable AI examples include Amazon's "Buy with Amazon" feature and, of course, Alexa, the voice assistant for who has been integrated into homes all over the world.
Here are some AI tools that you should check out for help with digital marketing:
There are more in the NLG (Natural Language Generation) area as well! We talk a lot about blogging at Bramework, so we know the future of blogging is here.
You can never learn TOO much about digital marketing. The more certifications, the better!
Benefits of AI to Make a Change for Good
The bottom line is, AI can save small businesses money and increase profitability.
With AI technology, marketers can spot trends and predict them for the future. They can then make decisions based on these facts, how to allocate their budgets and who they should target. Brands can reduce spend (and time) on digital advertising waste and spend their time on high value work.
By applying AI, businesses can produce smarter, more targeted advertisements as well. By making AI a core part of your agency's digital marketing strategy, you can increase your sales AND save money in the process.
On a larger scale, AI is positioned to have a positive effect on sustainability, scalability and global trends. It will have an impact on cities, government issues and politics. When used the right way, it can help the world be better.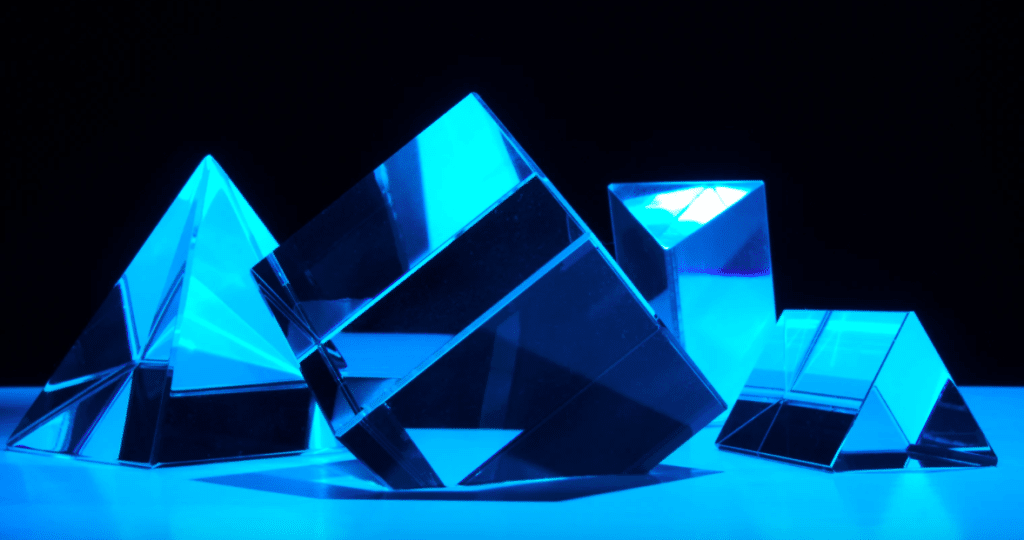 Here are five reasons why AI is changing the future of digital marketing:
Unlock the Secrets to a $10K/month Blogging Income
👋 Take the Leap
Join the Waitlist for Our Revolutionary Blogging Academy and Propel Your Blogging Career to New Heights!
1. Brings Clarity
Ever wonder why brands don't advertise? According to a recent survey, 71% of marketing respondents say brands don't understand their consumer base. That's why 66% of marketers say they want brands to make more investments in building customer awareness and relationships. Thanks to AI-based voice assistant, technology, and IoT, you can set reminders and alerts, and get clear and accurate answers when it matters.
2. Leverages IoT
Another reason why AI is changing the future of digital marketing is that it is taking advantage of the power of IoT and connected devices. When all you need is your phone and it works from anywhere, that's a major upgrade from the past. In fact, you no longer have to sign in to your corporate email account to see who is asking for your opinion.
If someone on Twitter or Facebook asks for your opinion, all you have to do is text them, and the information will come straight to your phone. As long as you have a high-speed internet connection, you can receive the answers instantly.
3. Turns to Autonomous Marketing
Despite its disruptive nature, AI is still learning and will continue to improve. In fact, not only will it become more smart, but it will also take the place of the human being. You no longer need to market yourself or your business, because your AI assistant, like Amazon Echo or Apple's Siri, can do it for you.
You can do more than just talk to your device and read its voice-activated messages. As time progresses, your AI will be able to function more autonomously. From making purchases to booking flights, your device will make the necessary recommendations and even manage your financials.
4. Recognizes Your Tone and Voice
Here's another reason why AI is changing the future of digital marketing. It's now much easier to search for people online and connect with them. Companies like Google, Amazon, Facebook, and Apple make it possible to identify your voice even if you don't take the time to learn how to use it.
Today, all you have to do is say "Google," or say "Hey, Siri," and the search giant will recognize it, read the text, and show your information. AI technology uses these technology platforms to provide you with a better experience.
5. Natural Conversation
A year ago, when voice assistants were still in their infancy, your device may have been able to recognize your voice and respond, but it couldn't have personalized a response to you.
That's why brands can anticipate your actions based on your previous searches, your time spent on the website, your location, and so on. When you mention your favorite brand, the device will do a better job of searching it in the marketplace.
Bramework Wrap Up: AI and Digital Marketing
At Bramework, we believe AI is changing the future of digital marketing for the better. In 2023, more than ever, it's time for organizations to use AI to provide an elevated customer experience, not just to respond to consumers' immediate needs.
The current state of digital marketing is all about refinement, analysis and extraction. Agencies and brands should focus on who they are online and how they differ from competitors. As they say, it takes a village (or the right tools).
Interested in trying out the Bramework AI Content Generator? It's free!
Let us know your thoughts on how you feel AI is changing the course of digital marketing. We'd love to hear from you!
Happy blogging.
(Original Article Date: November 2, 2021/Updated by Editor on October 5, 2022)
Get Your FREE AI Generated Blog Outline
Cut Your Blog Post Writing Time in half
✅ No More Writer's Block
✅ Instant Post Structure
✅ Write 5X Faster!