How to Scale Your Digital Marketing Agency in 2023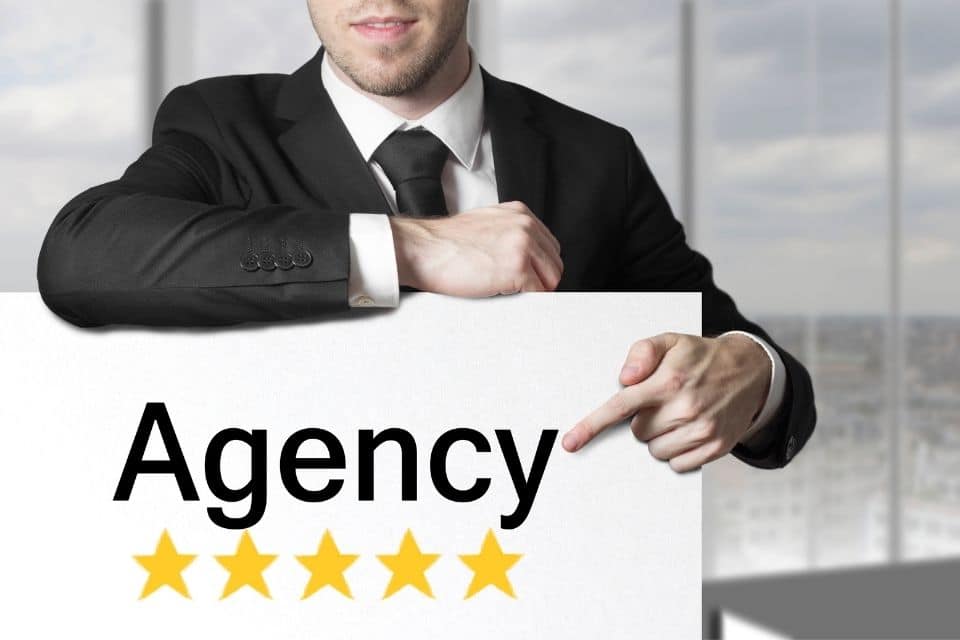 If you are looking to scale your digital marketing agency in 2023, it's time to learn how to do just that. 
At Bramework, we believe that scalability is the only way to keep moving forward. Whether you're starting a digital marketing agency or growing it, there are guaranteed ways to scale successfully.
With the rise of digital marketing needs, it's going to be very important to keep up with the trend. Your competition is going to be steep and the future is unpredictable. It's time to be prepared and ready if you're going to grow.
THIS POST MAY CONTAIN AFFILIATE LINKS. PLEASE READ THE DISCLOSURE FOR MORE INFO. Which means if you click on certain links, Bramework may receive a small commission at no additional charge to you.
Scale Your Digital Marketing Agency with Bramework
The team at Bramework is here to help you scale your digital marketing agency. We make it our business to help you build brand awareness with your blog. We've talked with lots of digital marketing agencies and learned from their challenges to scale.
Here's how we will help you scale your digital marketing agency in 2023: 
Be a fearless leader
Grow your team
Add value to your services
Make time for social media and partnerships
Create content consistently
Prepare for growth
Track data and analytics
Ready to start scaling? Let's go!
If you're looking to scale your digital marketing agency in 2023 you need this article by @bramework! It's going to be a great year of growth ahead with these steps. #scaleyouragency
Click To Tweet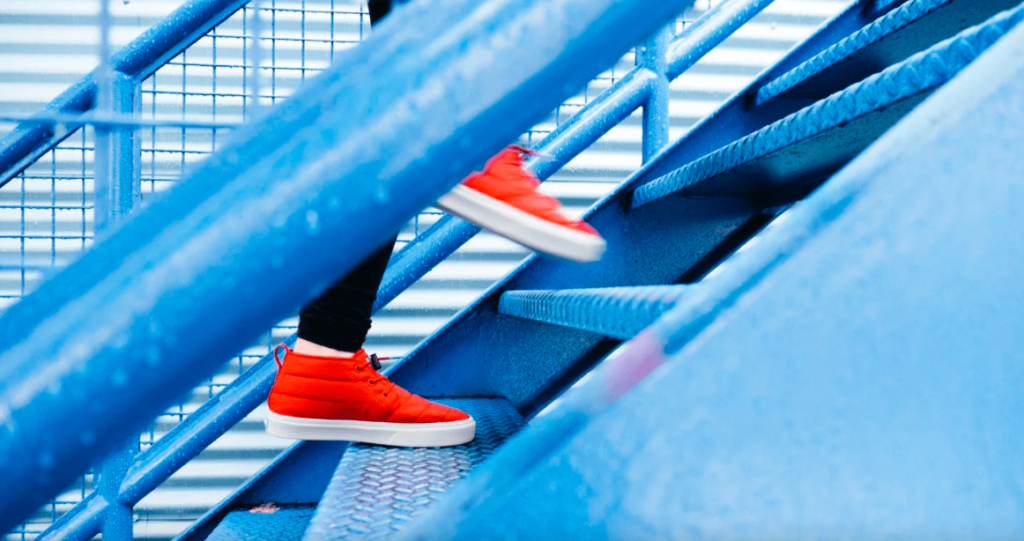 Be a Fearless Leader
No pressure, but you need to be on top of your game if you are going to scale your digital marketing agency in 2023. That means you need to take care of yourself first! Here are three ways you can be a fearless leader:
1. Mental and physical health are your number one priority.
Make time for self-care, use tools like Map My Walk for physical fitness or the Calm app for downtime meditation help. Make your health a priority this year and see how it affects your agency.
2. Get in the right mindset for growth and scalability.
Clearing out the negative thoughts and making room for ways to grow is a mindset that you'll need to adopt to scale. This can take the form of positive self-talk, listening to motivational experts or reading content that helps you grow.
Unlock the Secrets to a $10K/month Blogging Income
👋 Take the Leap
Join the Waitlist for Our Revolutionary Blogging Academy and Propel Your Blogging Career to New Heights!
3. Make time in your calendar for yourself.
Now that you've put yourself first, it's time to make an action plan for wellness. As the year flies by, be sure to schedule some time for yourself like time away, time with family or downtime to rest.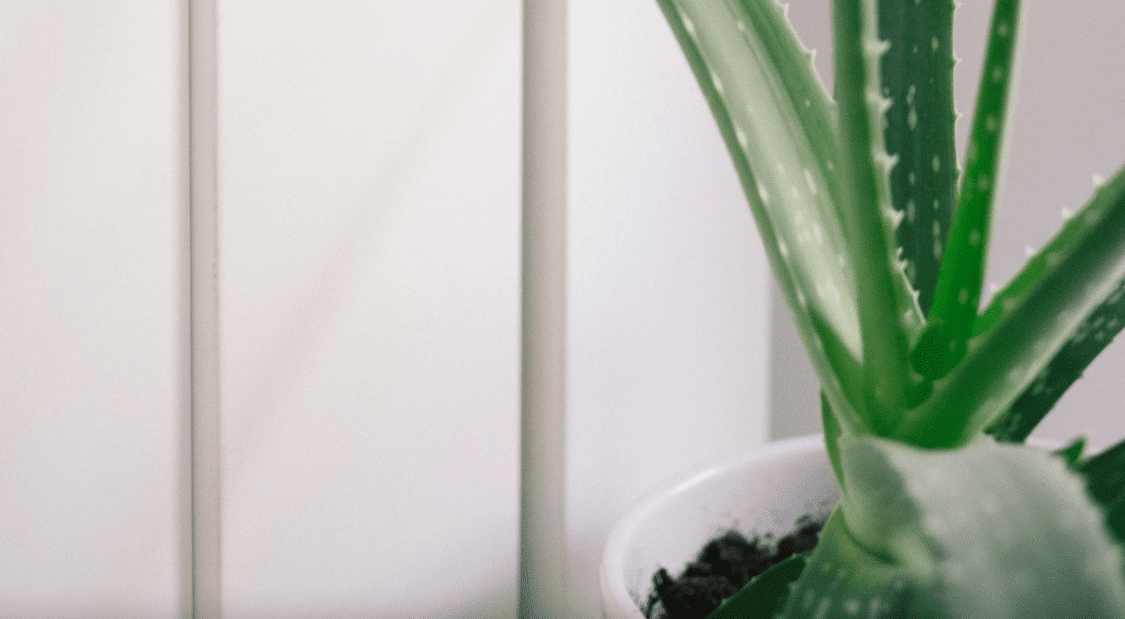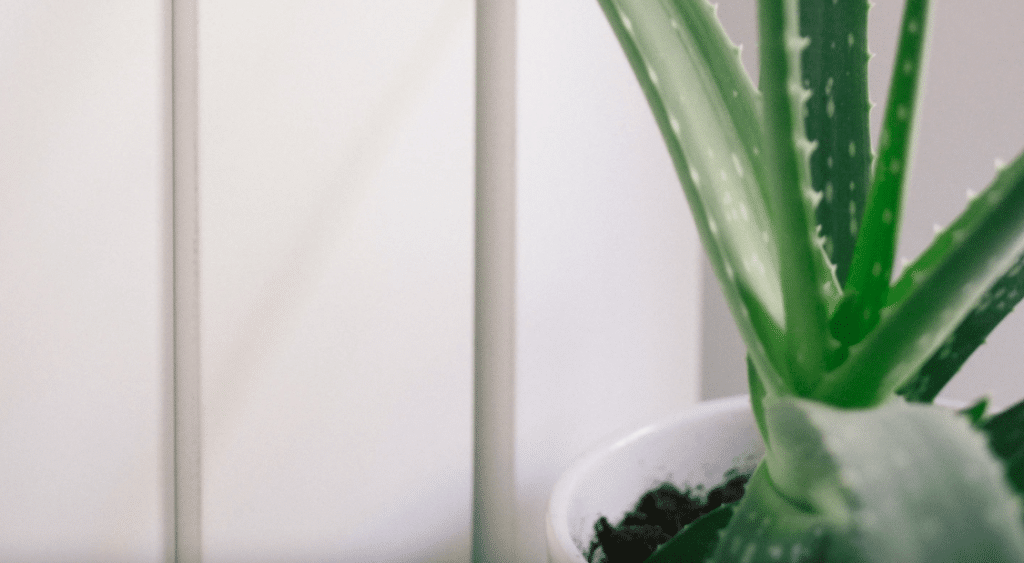 Grow Your Team
If you're going to scale your agency, you may need to expand your team to do so. Don't be scared of it! It's a good sign of growth when you're too busy to do it all. We have grown a team from grassroots marketing and right from our bootstraps at Bramework. We put together a few things that will help you grow your team to offer scalability.
1. Fine-tune your hiring process
As with everything in your agency, hiring a new team member needs a process. It's important to bring on someone you can trust, so find a process that works for you to get the right person for the job. This may require written and skill assessments, virtual interviews and even a multi-panel review with the team. Document it all in a Google Doc, Notion card, Trello card or Asana task.
2. Create a solid onboarding experience
When you find the right person, it's important they get trained the correct way – they are the next in line to help you scale your digital marketing agency! Have tutorial videos, email templates, brand and tone training and time on your calendar to make sure they have all they need to be successful. Be ready and prepared to answer questions and have 1-on-1 check-ins as they get adjusted to the tasks. We have a Bramework YouTube channel where we walk people through our Blog Builder, it helps both our customers and our team members understand the power it has!
3. Treat your team right
This should go without saying, but employee engagement is key to scale your digital marketing agency. Without a happy team, you won't have happy clients. Take time to create a positive experience for your new team with an open door communication policy. Use tools like 15five or Buy a Team Member a Donut on Slack to keep morale high.
As you scale your digital marketing agency, your team is going to be your number one priority
Add Value to Your Services
Not only are you going to evaluate your current offering, but you are going to add value to your services in the form of add ons. You have great packaging or plans already and your clients (no matter how many!) trust that you do great work. Let's find out what you need to enhance your client's experience to scale your agency.
1. Offer valuable resources with your content
So, before you raise your prices (yes, you're going to do that!), you will need to add value to your current services. That means you can add additional features to enhance the experience. This can come in the form of email marketing campaigns, SEO help, website development or edits, maintenance, and support – you name it, you can offer it! Get creative with your content as well and blog about what you can offer.
2. Increase your prices
We warned you it would be needed to scale your agency! It's time to raise your prices. This shall be done with a heart-felt email to your beloved clients explaining all the value you've brought (use statistics if you can!) and wrap it up in a brand new 'value' bow. Those that trust you will stay. Be ready for some to leave!
3. Outsource where appropriate
As you grow, you will also grow your needs internally. As you expand as a team, time is money! Let your agency grow by delegating out services that are low value to you. Focus your high-value energy to scale and outsource low-value tasks like maintenance, PR, content marketing, marketing, and anything that will help you grow.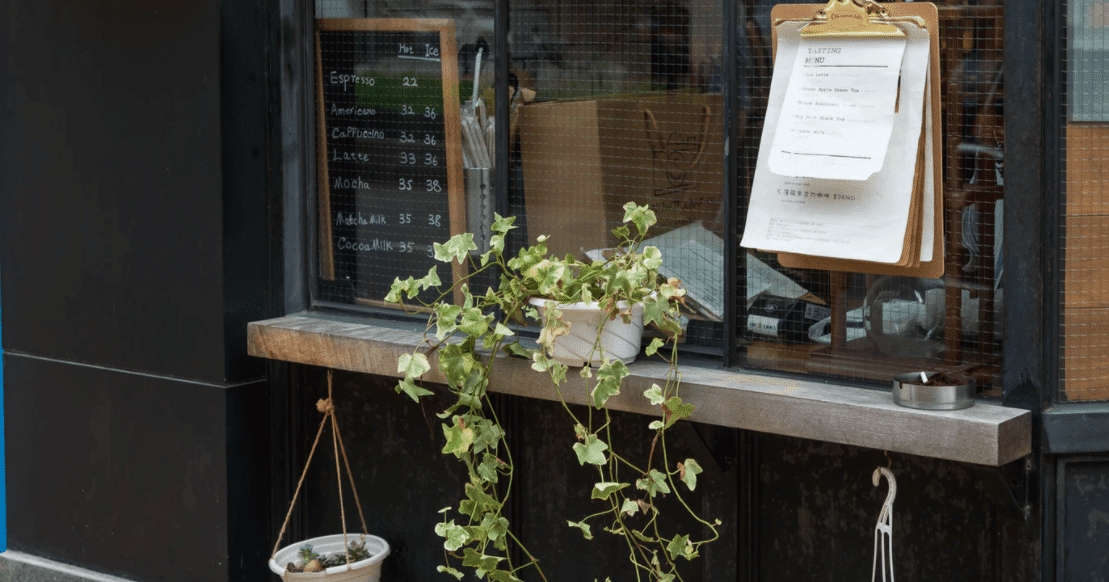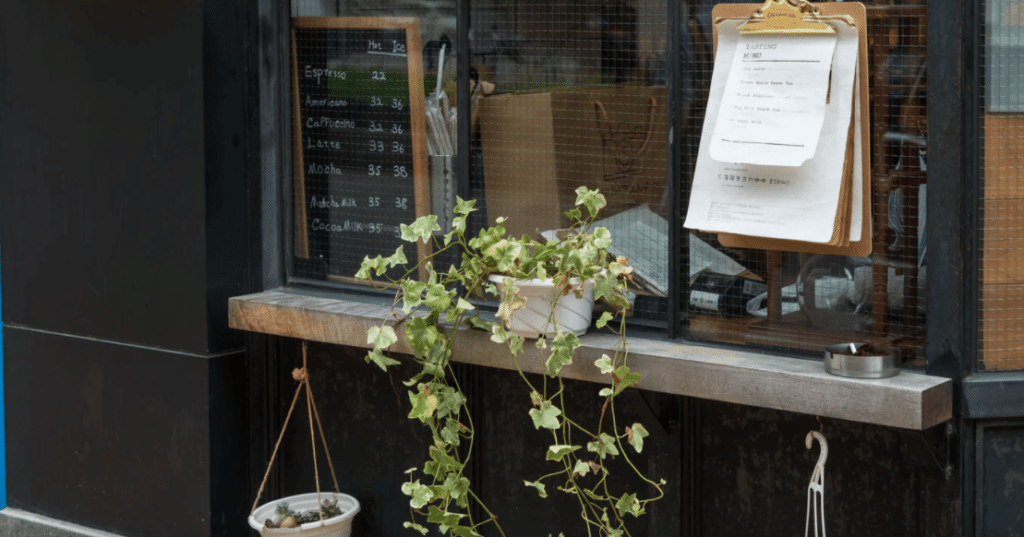 Make Time for Social Media and Partnerships
We love being social at Bramework! It's fun to share new content trends and focus on helping digital marketing agencies grow. We also love when we see agencies thriving on social media. It takes time and dedication, but you can use the right tips to get it done so it helps you scale. We put those together for you here:
1. Post on social media daily
It may seem like a lot but you will need to post on social media daily in order to increase brand awareness and scale your agency. Use tools like HootSuite or Buffer to automate your social media. You will have lots of content to share by using our blog builder (because you have the time!) and that's next on our list.
2. Form lasting partnerships through your blog
Time to blog! It's always time to blog if it were up to us. Don't worry, we help you blog in 30 minutes or less with the Bramework Blog Builder. You can ask the tool any question you'd like and it will help you format your blog to get those lasting partnerships underway in no time. We wrote an article on how to build lasting partnerships with your blog – check it out!
3. Attend webinars, workshops and podcasts regularly
Now that we have easy access to virtual events, take some time to attend (and engage!) in them in the near future. It's important to not just hop on social media but to also show your lovely face and offer your expertise in the community. What a great way to do that through webinars, workshops and podcasts.
The best way to scale your digital marketing agency is to create content – consistently
Create Content Consistently
We've got you covered here! When you scale your digital marketing agency you will always make time to blog and create content. The important word is consistency. Being consistent is important for SEO, partnerships and lead generation. We review a few ways you can get creative with your content to help you scale.
1. Make SEO a priority with the right tools
Blogging can be a time suck. We encourage you to not let it! We created the blog builder to help you blog better, faster and packed full of SEO knowledge. Make SEO a priority by using our Keyword Analyzer (for free!) and get all the help you need to drive organic website traffic through your blog. We help with SEO right down to the blog title, meta descriptions and image assistance. We are your AI Content Generator that helps you create content, consistently.
2. Update landing pages with new lead magnets
As you scale, so shall your website! You'd be surprised how much you've evolved since the creation of your website. You can outsource website development and design, or you can build pages with Gutenberg or a Page Builder. There are awesome WordPress plugins for creating highly converting lead magnets!
3. Develop case studies and testimonials
If you have happy clients, they would be happy to tell the world! As you request a case study or testimonial, package with additional value for them and their agency by featuring them in a blog post or on social! You will be offering them a backlink to their site and all the social praise they can ask for. It's a win-win. This CoSchedule article on top case study samples will help!
Prepare for growth
Just like you got into the right mindset, you will not prepare for growth. It's important to stay organized if you're going to scale your digital marketing agency in 2023. This is going to take some reliance on tools, tips and the experts. Let's find out how we can help you prepare for scaling your agency.
1. Find the right tools
Building a business does not happen with your bare hands. Well, it starts there! We recommend you get the right tools to scale your digital marketing agency like help with a CRM, email outreach, content creation, website development and, of course, social media management.
2. Utilize automation
And the power of automation wins when it comes to scalability. Automation is the change every digital marketing agency needs to make sure that they are able to keep growing. AI is shaping the future of digital marketing as we know it. Automate tasks like blogging, emailing, social media and more!
3. Fill your calendar with events that can grow your brand
How's your calendar looking for the year ahead? Fill in each day with items, activities and events that will do nothing but scale your agency. Each day, your goal is to connect with more people, share your brand more and more and build your brand organically. Get yourself in front of people by engaging on social, sending invitations via LinkedIn or being a part of an online directory or community.
Scaling your digital marketing agency means you track and evaluate each step of the way
Track Data and Analytics
As you look back at the previous years, you may (or may not) have kept racking of all the right things for scalability. Don't worry, you're not alone! We are going to help you learn how to track the right information and learn from each challenge you face, year over year.
1. Track organic website traffic
Use tools like Google Analytics, SEMrush, or Ahrefs to track your website traffic, sources of visitors, and engagement. We may place a few bets that if you blog consistently, you will have the most traffic coming to your blog page. You want to keep track of your keywords, sources of lead magnet conversion, and social media stats! Not to mention your leads, sales, and customer happiness rates.
2. Keep a database of your partners
Not only are sales important, but your partnerships are also extremely valuable (if not more so!). Your partnerships are a big part of building brand awareness and trust in the community. The more people you can connect with (through your blog) the better! Keep linking out to influencers and see what comes back to you – just keep track of it all.
3. Build and evaluate your email marketing database
Building your email database from the ground up is a tedious task! It takes great content, tools for outreach and a consistent schedule to really make things happen. Evaluate your email subscriber list this year, what worked and what didn't. With tools like ConvertKit, MailChimp and HubSpot, your stats should be tracked and in reports for each month. It's up to you to keep sending those emails!
By blogging consistently you are naturally increasing brand awareness and building trust
Bramework Wrap Up: Scale your digital marketing agency in 2023
Scaling your digital marketing agency is a great for the year ahead.
We hope this article helped you realize your potential to grow. The team at Bramework is dedicated to helping you grow. That's why we offer free resources like the Keyword Analyzer, AI Content Generator and Blog Builder. Find out how we can help you!
Good luck with your agency and reach out to the team if you'd like more information about Bramework.
Happy blogging!
Image credit: unsplash.com, bramework.com
(Original Article Date: January 10, 2022/Updated by Editor on November 11/10/2022)
Get Your FREE AI Generated Blog Outline
Cut Your Blog Post Writing Time in half
✅ No More Writer's Block
✅ Instant Post Structure
✅ Write 5X Faster!