21 Powerful Ways to Repurpose Your Blog Content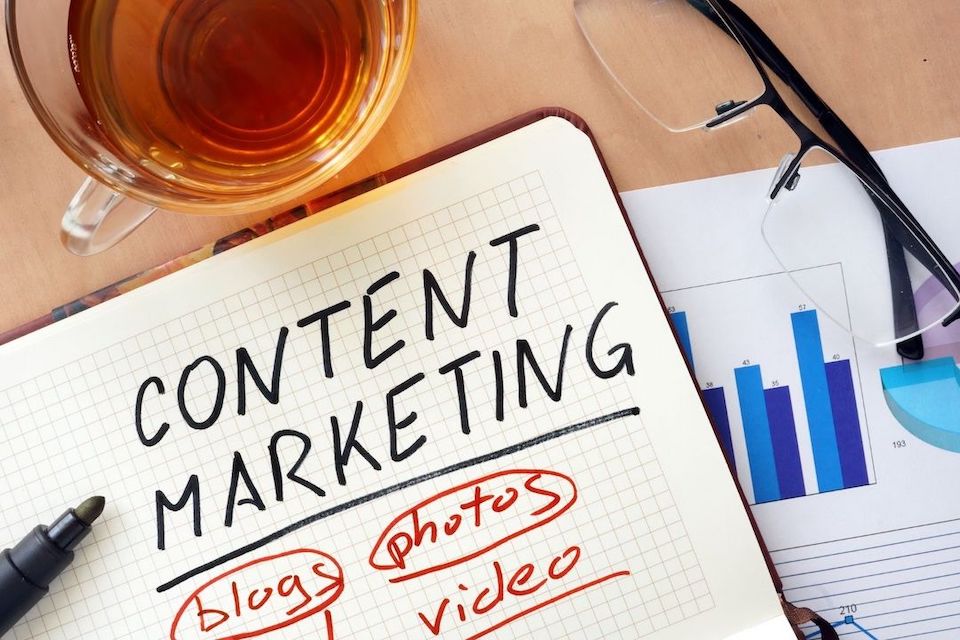 When you think of all the ways to repurpose content and you come up short, it means you may need this article!
Your blog post goes live, you share it to the world and wait for everyone to read it. Then what happens?
Do you leave the post to sit in the queue and just keep sharing it?
We are going to review the ways you can keep your blogs alive with 21 ways to repurpose content successfully.
We've come to the conclusion that if you're building a business you need a content strategy to be successful. When you repurpose content, there are tremendous benefits. Here are a few reasons to repurpose your content:
Boost your SEO growth (and get noticed on Google!)
Reach new audiences and new influencers
Increase your brand awareness
Bridge relationships to new partnerships
Helps boost your social media efforts
At Bramework, we specialize in making your content easier to write, format and get in front of people faster. We know how important each blog post is to your business.
That's why we compiled this list of 21 ways to repurpose your content so that it isn't a wasted effort. Let's find out how.
21 Ways to Repurpose Content
Re-Edit and Republish Content
Revamp as a Guest Post
Use Snippets for Social Media Posts
Create a Series from Previous Content
Break Out Subheadings into New Blogs
Use for Webinars, Podcasts and Workshops
Offer Features for Influencers on Reshared Blogs
Create a Case Study from a Blog Post
Create a Client Testimonial from a Blog Post
Share Previous Blogs on Forums
Write an Updated Post on a Previous Blog
Create Promotional Marketing Material and Presentations
Share Repurposed Content to your Email Subscribers
Post Previous Blogs on Groups
Create Infographics and Tutorials
Include New Influencers in Re-edited Blogs
Create Social Contests around Re-edited Blogs
Create an eBook from Previous Content
Integrate your Content into a Promotional Marketing App
Share Re-edited Content with Partners (and include them!)
Add Sharable Links to Previous Content in New Blogs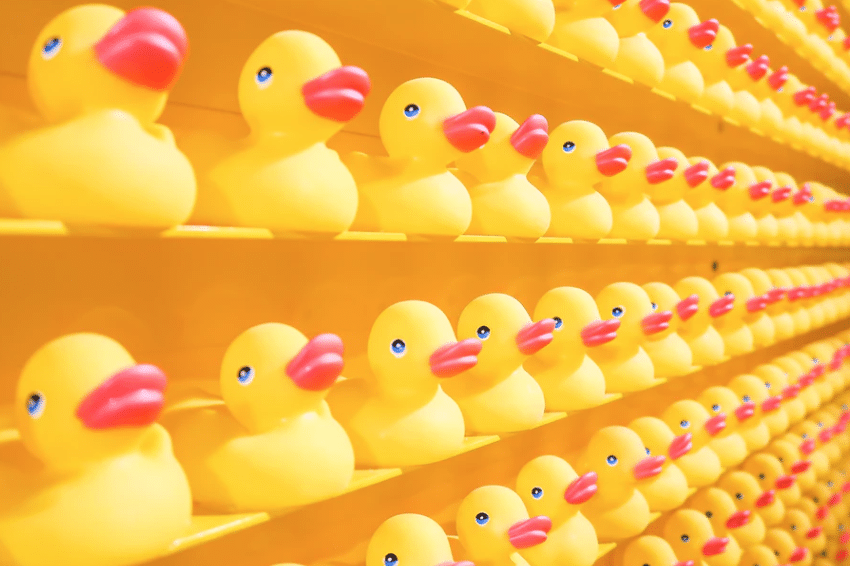 1 – Re-Edit and Republish Content
When you're creating content there are two kinds that are typically written.
There are "evergreen" posts that are legacy and can be shared at any time. There are also trending, current event posts that are written specifically for events based on current news that could expire.
Depending on which type of content you create will dictate how you can re-edit the post for repurposing. Evergreen posts are valuable and should be worked on first when it comes to repurposing.
This means that you check the post for updated links, that the information is current and the topic still applies to your target audience to date. Then the fun part comes in!
When you are re-editing an evergreen post, you get to add new resources, knowledge, and value to your content for your audience to learn even more!
Add new citations, new images, change around formatting and help the reader better understand value from the post – it's a lot of fun.
When it comes to a post that's not evergreen, it can be more of a challenge. You'll need to get creative with changing the ideas around the post. You can write a follow up to that event and the events that followed as well. It all depends on how you can update it to be current, but it is possible.
The HubSpot Academy offers a great free lesson on Extending the Value of your Content through Repurposing that would be worth your time to review.
The good news is that Bramework has created software to make this incredibly easy for you to do!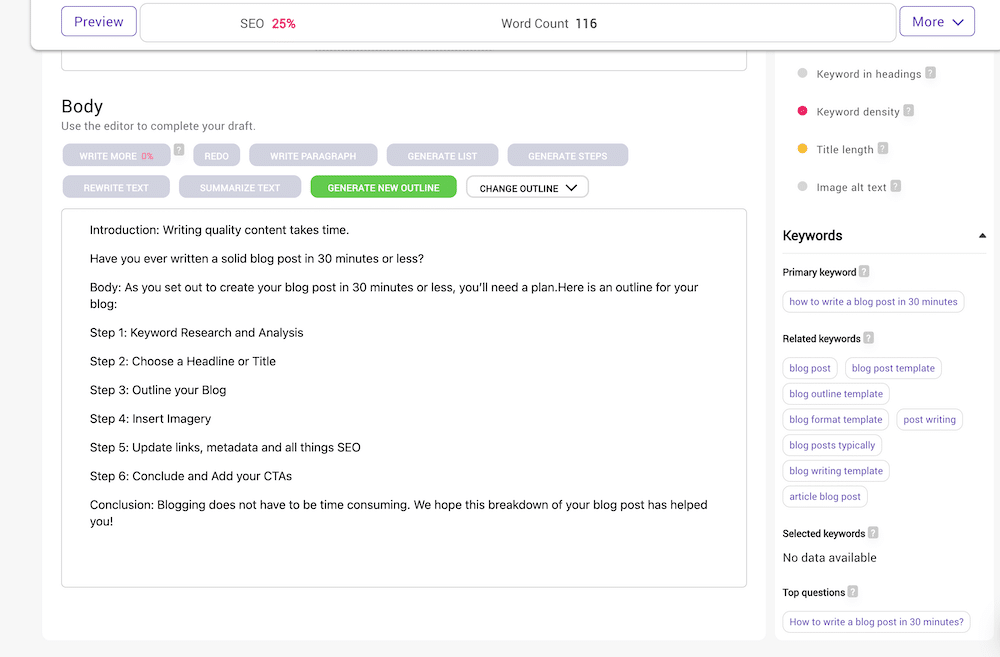 Our software automatically creates titles, content, finds images, and even formats the post based on the topic you select. When you repurpose content, you can save hours of editing with the easy to use blog editing tool.
2 – Revamp as a Guest Post
If you're into the guest posting game, this one is for you!
Guest posting has a lot of value if you do it right. It takes extra steps, a lot of communication and clear guidelines to truly make guest posting successful. When you repurpose your content, you can use previously written blog posts as a kicking off point for a guest post submission.
Guest posting a piece of repurposed content gets double the traffic value.
Be sure not to copy and paste the post of course! Your previous article is merely a guide to how you can incorporate other companies on your website and vice versa. If you have a blog post that caters to a certain industry or service, offering a guest post with them just makes sense.
3 – Use Snippets for Social Media Posts
Your social media strategy and your content plan should be lined up to compliment one other.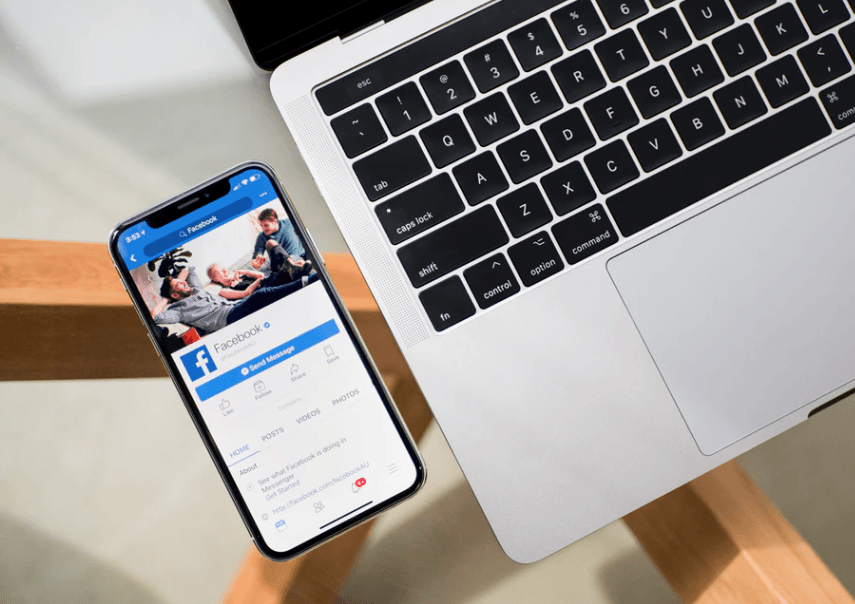 When you create content, it's natural to share it on your social networks. It doesn't have to stop there! Not only should you continue to share content consistently on social, repurposing your blog posts can give you another reason to share something new!
Creating content with the intent for it to be shared forever is a daunting task! Don't be overwhelmed, you can always edit your #content to make it engaging whenever you want! That's the beauty of owning your own #blog. You are the blog…
Click To Tweet
Unlock the Secrets to a $10K/month Blogging Income
👋 Take the Leap
Join the Waitlist for Our Revolutionary Blogging Academy and Propel Your Blogging Career to New Heights!
4 – Create a Series from Previous Content
When you create quality content, it should provide value to your audience. Each blog that you write should educate and be a trusted resource for your readers.
That being said, each piece of previous content has the ability to be broken out into new content and unfolded into a deeper conversation.
If you're writing about the benefits of blogging for business, there are several topics that could be broken down into a series of content for future posts.
When you create a series, it gives your audience a reason to come back to your blog. While going through your older content, you can add to the bottom of the current post that this will be continued in a new article. This provides an incentive for return visitors and more time on page for SEO purposes. It's a win-win.
Jetpack unpacks why time on page is important and how you can help increase your visit lengths on your website. Be sure to check it out!
5 – Break Out Subheadings into New Blogs
The various ways to repurpose content requires you to evaluate your current blog strategy. When you're building brand awareness, blogging is key as we learned in the 11 Business Blogging Best Practices article.
So, how can you repurpose these practices?
By breaking out the subheadings, of course!
Each subheading is a gateway to new content if you can creatively work your content magic.
The trick is to go through each blog post that you've created and jot down a list of the subheadings in each article. Then you have a list of new content ideas to create based on those!
Don't let your content sit there! Be sure to keep a detailed list of your blog titles, subheadings and subtopics so you can gain new insights into your blogs for the future. The secret is in the sauce.
6 – Use for Webinars, Podcasts and Workshops
Repurposing content is not just for your blog. When it comes to content these days, you have to be active across all channels to build brand awareness! Get your older content ready for webinars, podcasts, and workshops! Your audience will thank you.
Revisit your blogs and create a webinar out of one that will educate your audience in a more visual way! Pick an expert in the industry to feature as a guest host and start to build out the slide deck based on the blog article topics and headings.
Your webinar should be chock full of new information for your audience.
Turn a blog into a webinar, podcast or workshop and watch the different engagement you receive!
Podcasts are all the rage – so don't leave those out! Blogs can be a good foundation for conversation starters – and they can also drive partnerships to start a fun podcast invitee.
Check out how to build partnerships and links to learn a little more about you can grow your community.
7 – Offer Features for Influencers on Reshared Blogs
Influencer (pardon the buzz word) outreach is a way that you can generate traffic to your blog. The strategy is simple – to cite influencers in your blogs and then tag them in a social post as a feature. The same strategy applies to older content!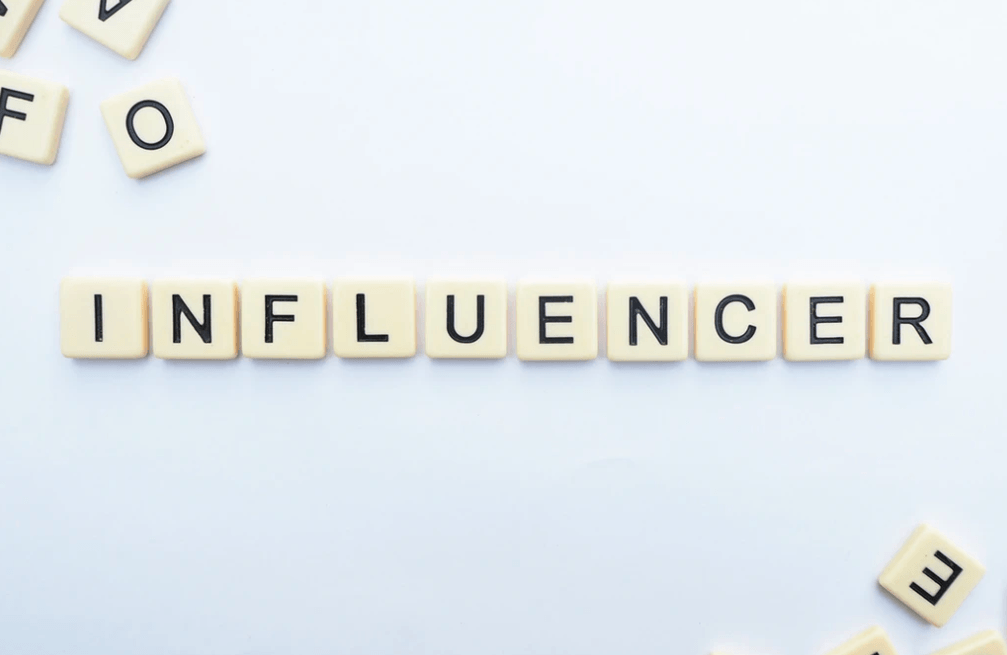 When you repurpose a blog, you will be going back and re-editing it a bit. You will be adding new information, creating new links to share and featuring new educational value. This is a great opportunity to add new influencers!
PRO TIP: When you add new influencers, be sure to check the Domain Authority on their site so that if they do share, you get a quality backlink.
8 – Create a Case Study from a Blog Post
What's better than a blog post that drives traffic? A case study that drives conversions!
Often when you create content for your blogs, you will write about spotlights on current partners, happy customers or testimonial highlights. These can transform into excellent case studies!
If a happy client is okay with you featuring them on a blog post in a quote or a citation, they may be open to an entire case study on their experience working with you.
Always be sure to reach out to the client first, let them know it will be used internally for the team's sales purposes and that you will be singing their praise as well! Hopefully, that will inspire a lasting partnership with your client.
If you need some help with this, Articulate has compiled this ultimate guide to writing a case study that drives leads.
9 – Create a Client Testimonial from a Blog Post
For this idea, we are going to do the opposite of the case study from the content method above. We are going to pull a blog post that has the ability to highlight a featured client for a testimonial.
As you comb through older blog posts, find areas where you can insert client testimonials where it seems appropriate. If you are writing about WordPress blog help and you can feature a client that is happy with your services (like us at Bramework!) you can reach out to them and ask if they'd like to be featured.
I don't know about you, but if I were asked to be featured in a blog, I would be honored! You will most likely get a resounding yes (along with a few images and quotes to use in your content). Time to add those in and make your clients happy.
Adding client testimonials to your blog posts helps support both parties involved.
10 – Share Previous Blogs on Forums
Time to get your content out where it hasn't been seen before.
Now that your previous posts have some traction, hopefully some shares, you can generate more hype by introducing them to online community forums to increase shareability.
Here are a few forums that get a lot of engagement:
Did you know there are hundreds of these forums you can submit your blog too? You bet! Check out the list of 131+ free blog directories from Shout Me Loud for more information.
11 – Write an Updated Post on a Previous Blog
The good news is that your content is the gift that keeps on giving.
When you re-edit your older content you will find that some of it is outdated. That's okay! Just take the skeleton of that blog article and write a follow-up article on the current events.
Bramework can help with this as it would only take minutes to reproduce this when you use our software.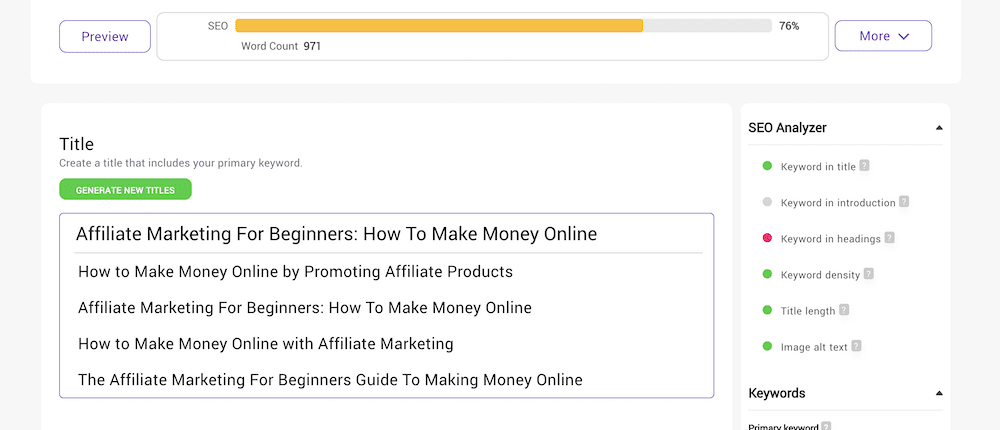 For instance, if you wrote an article about WordPress' Gutenberg roll out a year or so ago, write a follow-up article on how people are using it currently. You can even reference the previous article to encourage more time on page for that article as well.
Never underestimate the power of a repurposed blog. Content that is indexed by Google and ready for MORE shares? Yes, please! Check out this article by @Bramework on how to #repurposecontent for 2020. #contentstrategy
Click To Tweet
12 – Create Promotional Marketing Material and Presentations
Marketing material should be authentic and educational. When you're creating promotional content, a great place to start is your blog!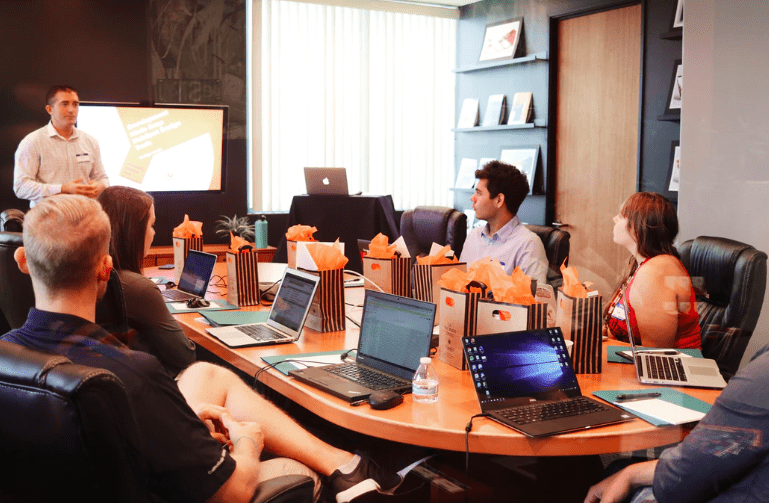 Even if you're looking for new ideas to promote your business or revamping your current sales documents, repurposing content is a surefire way to do this. Going through your previous blog posts, pull the articles that received the best praise, the most engagement or the highest shares. These have the potential to be your lead converters in the promotional marketing process.
If you're creating marketing material that your sales team will actually use, you have to check out this article by Convince&Convert.
When you're creating new marketing material from previous content, be sure to re-edit, reformat and paraphrase differently so that your leads know you aren't just pulling an old blog. Time to get creative with it!
13 – Share a Re-Edited Blog Post to your Email Subscribers
How's your email database coming along? Does it need a little boost?
Your email subscribers may be getting bored with the same old newsletter, time to spice it up with some new (or repurposed) content!
Your blog makes for great content in your newsletters. As your email subscriber list grows, you'll want to cut back on how many people unsubscribe. That will require some creativity and a little expert advice.
Crafting the perfect newsletter can be overwhelming, best to consult the experts on that one. Venngage compiled a list of 47 engaging email newsletter templates that we still refer to, to this day!
However, when it comes to a revamp of an older newsletter, what better way to change it up then to ask your audience? Share an older blog post that has been repurposed and track the engagement you get from clicks to time on page. Did it do better than the previous article? If so, you're on the right track.
14 – Post Previous Blogs on Groups
When your repurposed content is edited, revised and reformated, it's time to reshare it with the world! Remember, sharing is caring when it comes to content.
As a business owner or marketer, you know the power of social media groups online. These are personal connections you can build through the power of social media. The most popular groups are on LinkedIn, Facebook and Twitter.
Here is an awesome list of 33 Social Media Groups and Chats you need in your life now by Buffer to review.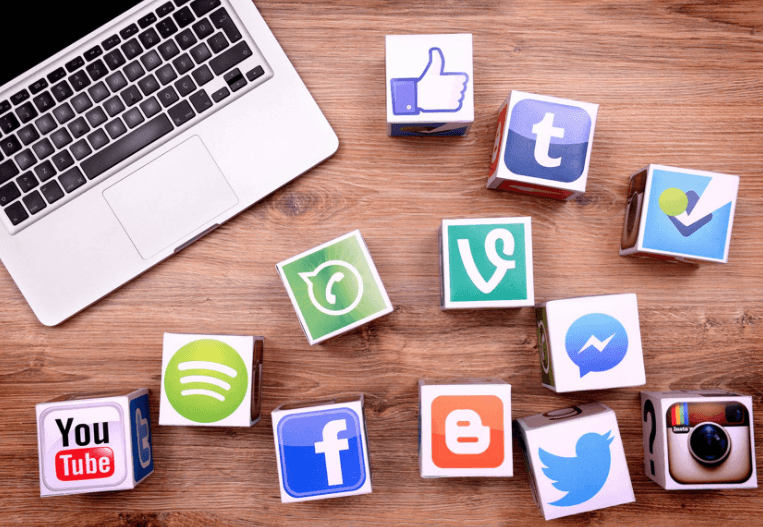 One technique is to ask the other members of the chat about your repurposed content or start a poll or a survey to drive engagement. You will receive a lot of feedback because the group is personalized if you're already engaging yourself previously.
We don't recommend this to come across as a sales pitch, more of a request for feedback.
15 – Create Infographics and Tutorials
There is still a lot of love out there for infographics! Don't discount them, even if it means you have to hire a designer to create one. Infographics are great for visual learners or busy individuals that don't have time to read lengthy posts. Piktochart helps you format and create infographics for free!
Taking an older blog article and turning it into an infographic can be great for engagement! It will target a different audience and reach new levels of interest. The blog article will always be there for the ones that like to read through! The infographic is there for those that like to visually consume their content.
Place your infographic in various places for optimal reach. Share it on an eBook or a newsletter. Be sure to spread your infographic or tutorial graphic throughout other areas of your website to generate new traffic.
16 – Include New Influencers in Re-edited Blogs
Do you have an influencer outreach strategy built into your content? If not, you definitely should! Don't miss out on the opportunity to create lasting partnerships through your content. A great way to boost your influencer relationships is through repurposed content.
Going through older articles and adding reference links to high-ranking influencers can help boost your SEO and brand awareness.
Be sure to check all links that are currently referenced first. Make sure they're all current and will not be in competition with others you plan to include. All information in a piece of repurposed content needs to be relevant, up to date and current. After that, start including new influencers with a plan to reach out to them when you're finished.
Let the influencer shares begin!
17 – Create Social Contests around Re-edited Blogs
Creating social contests can be a lot of fun! They are a lot of work but can really pay off if you do them correctly. We can't save time helping you do that, but we can help you save time on re-editing the blog that will help facilitate this!
Check out more information on how fast we can help you write here.
After your blog post is re-edited and ready to go, it's time to create a fun social contest, poll or survey around it. If you are a product based company, this is even easier! Sprout Social breaks down how to create social media contests that convert. Interesting stuff!
Last tip! Compare an older social media contest with the new one to stay on the right track. Data doesn't lie.
18 – Create an eBook from Previous Content
Those of you looking for creative ways to grow your email list or to gain valuable information about your company know all about the eBook. Creating an eBook is a great way to gain trust and insight into your target audience.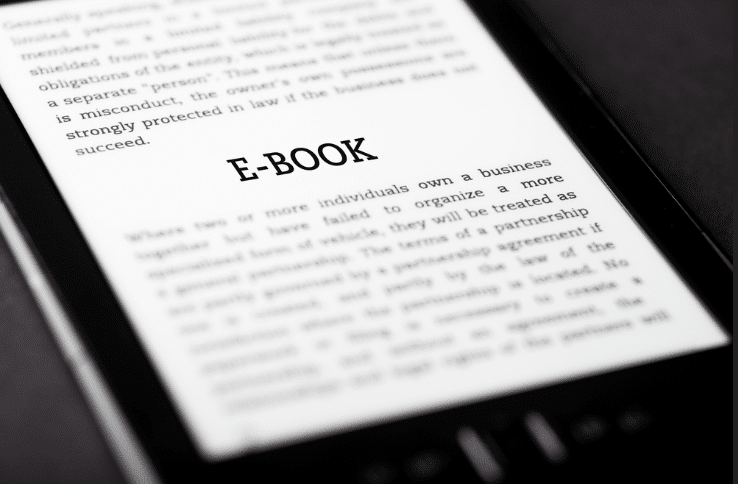 Creating an eBook is the hard part! Getting inspired by your previous content is on the list of great topic ideas for any eBook. When your content library begins to build, so does your authority. Use that to create a valuable resource for your community!
There are so many tools to use to build an eBook, we could write an entire blog post dedicated to just that. We personally like Canva! If you have a Canva account, you can create an eBook for free!
They have lots of different layouts, templates and samples to choose from. With tools like these, it doesn't seem so hard to create an eBook, does it?
19 – Integrate your Content into a Promotional Marketing App
There are a lot of ways you can market yourself and your content. Keeping up with all of them is a full-time job.
One of the ways you can incorporate your new repurposed content is to load it up into a promotional marketing app. This can mean various things and can be aggregated in different ways. For the complete list of essential marketing apps to promote your content check out Get Response.
Start loading up your repurposed articles to share with the world in unique ways. Getting people talking about it is key, you just need the tools to do it.
20 – Share Re-edited Content with Partners (and include them!)
Forming partnerships is a key component of running a successful business. After a while, the partnership may tend to get stale as each of you get busier and busier. Make your partnerships count!
When you repurpose a piece of content, be sure to include new partners. Your business goals evolve alongside your partnerships and it is important to include them in all content. The good news is that your partners will appreciate you for it! Reach out to them personally and let them know. This will re-engage your partnership and hopefully encourage additionally sharing.
Including partners in repurposed content encourages re-engagement and new reach
21 – Add Sharable Links to Previous Content in New Blogs
While you repurpose content, your calendar should still be full of new blog articles. It's a balancing act between the two. As you write new content, be sure to refer to the previous content that you just revamped. This is a great way to get your repurposed content viewed.
Revisiting other articles and including them in the repurposed content is key for optimizing shareability. One fun way you can do this is by adding a graphic with bold colors (much like our blogs here!) and a CTA or a link to the previous blog article. The resources can be endless for your readers!
Bramework Wrap Up: Ways to Repurpose Content
Did this article help you learn how to repurpose your content? Share your thoughts with us!
At Bramework, we know how much time and energy is dedicated to building a solid content database. We know how it can help your business grow as well!
Please feel free to reach out to us if you are interested in kick-starting your content marketing strategy.
Stop wasting hours and hours on blogs when you can complete it in minutes!
UP NEXT: How to Use Keyword Research to Create Awesome Content
Image credit: Unsplash.com
Get Your FREE AI Generated Blog Outline
Cut Your Blog Post Writing Time in half
✅ No More Writer's Block
✅ Instant Post Structure
✅ Write 5X Faster!