How to Format a Blog Post: 13 EASY Ways to Make Your Content Readable
You probably have a few questions running in your head like: How do I make my content readable, How do I format my blog post, and How do I make my blog post visually appealing?
85% of blog posts and new article readers consume written content all over the internet through their phone. 
That's why making your blog post content as readable as possible should be one of your priorities when doing your final edits AND before hitting the publish button.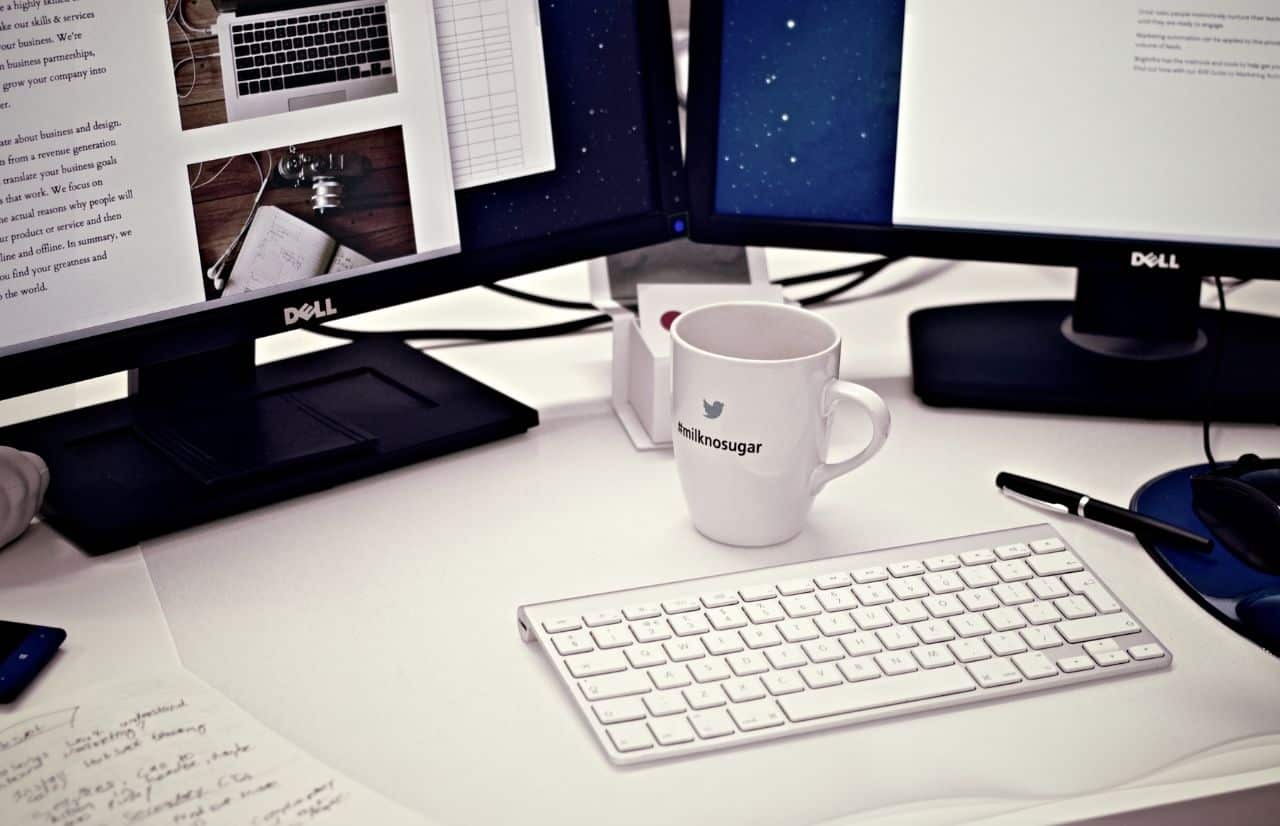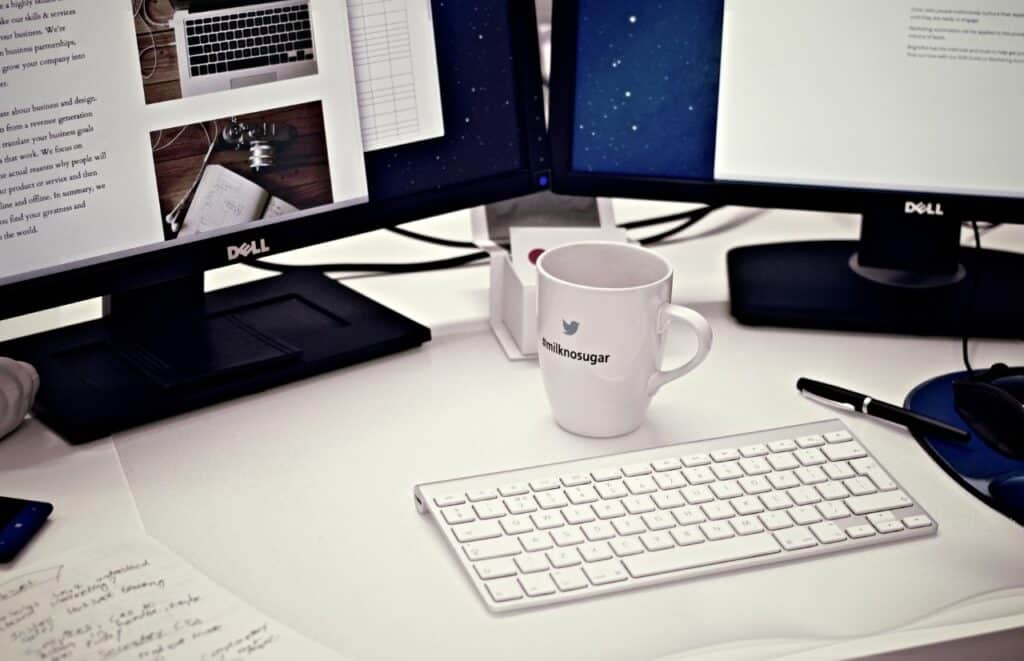 What is Blog Post Readability Exactly?
Having a blog post or article that's readable ensures that the user is able to scan your content quickly. It also gives them the gist of your guide and whether or not they will want to continue reading your blog.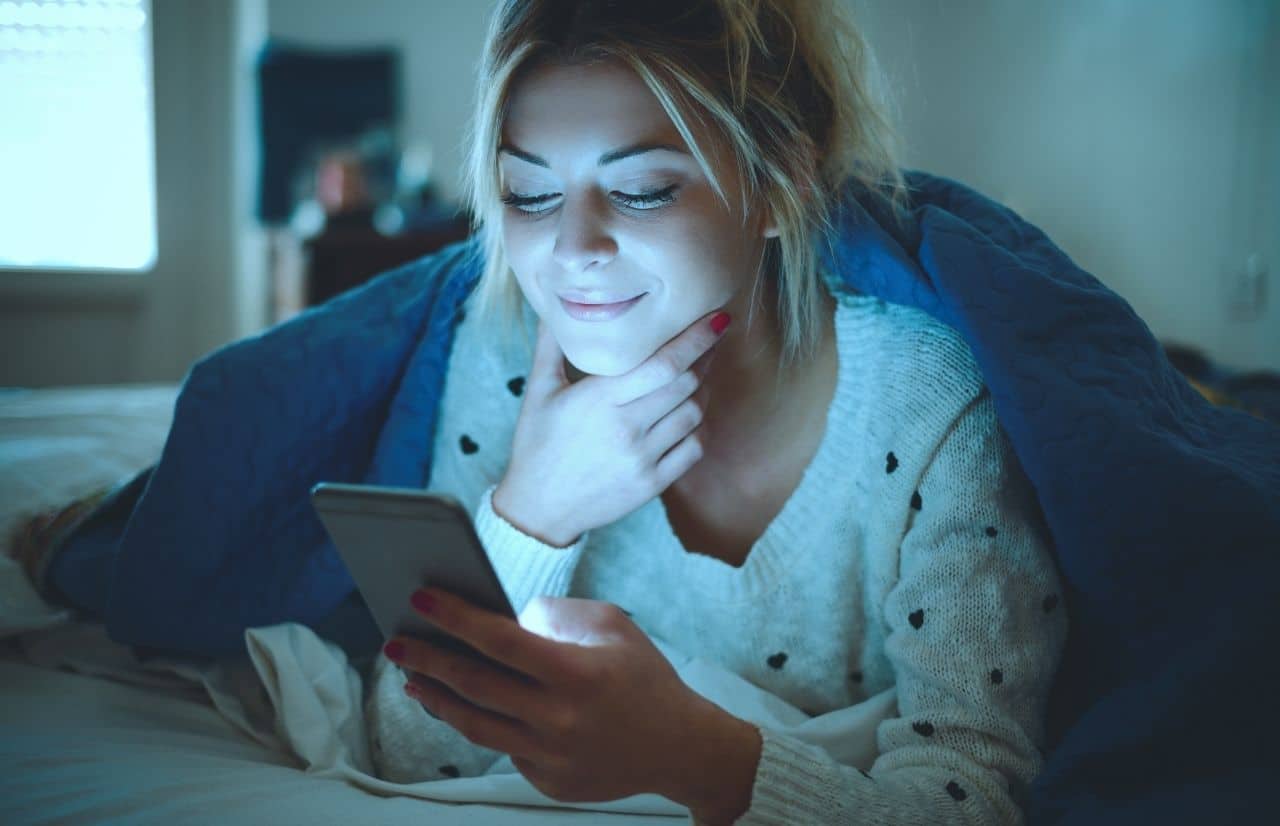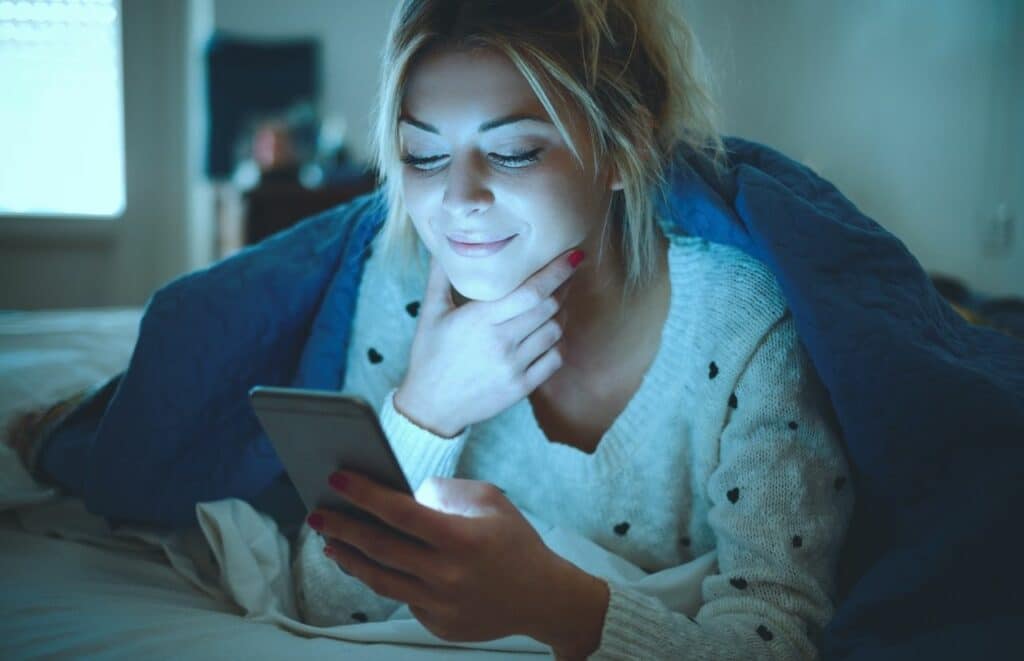 One way to make someone quickly bounce from your article is to have too many words scrunched up together.
I know this goes against everything we were taught in school. Especially since we were told so many times about making a well-thought out paragraph that has 4 to 6 sentences.
Nowadays, the majority of your readers will be enjoying your content from their mobile devices.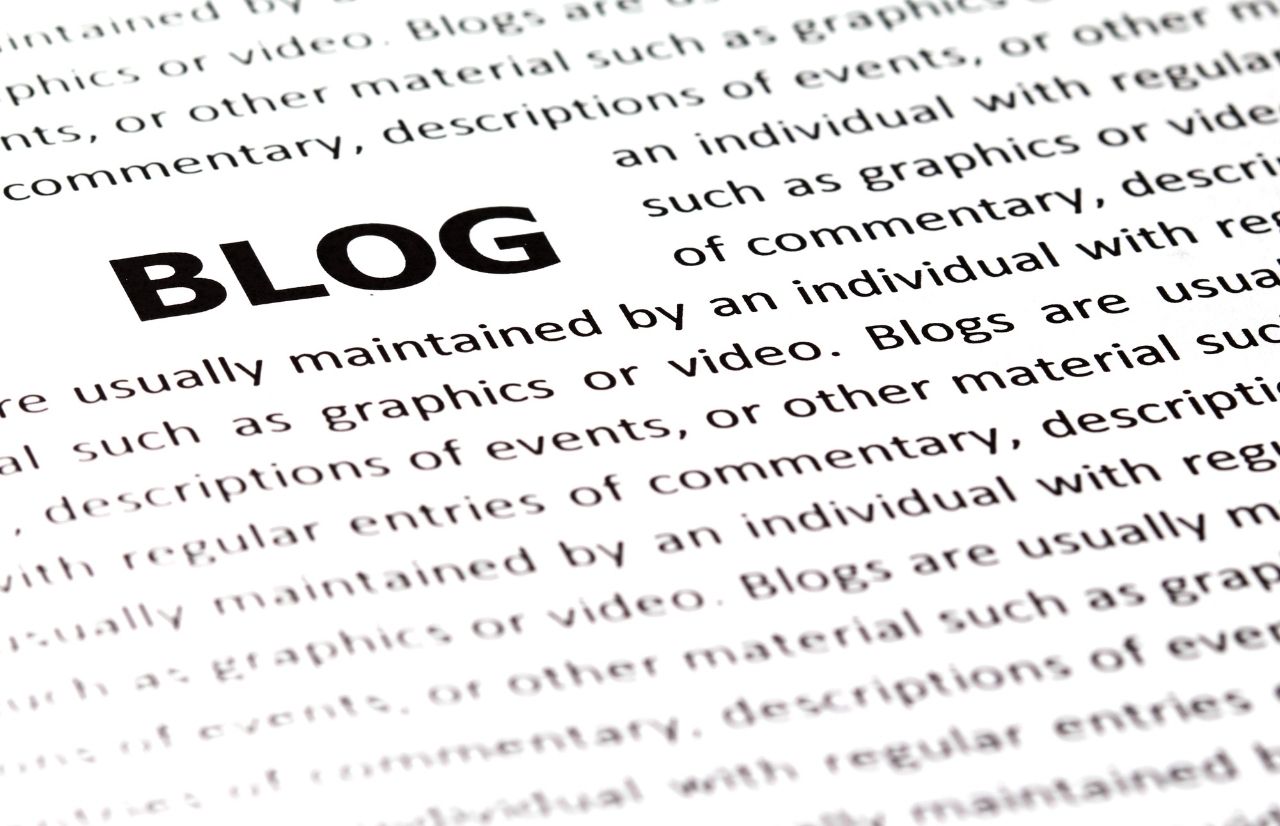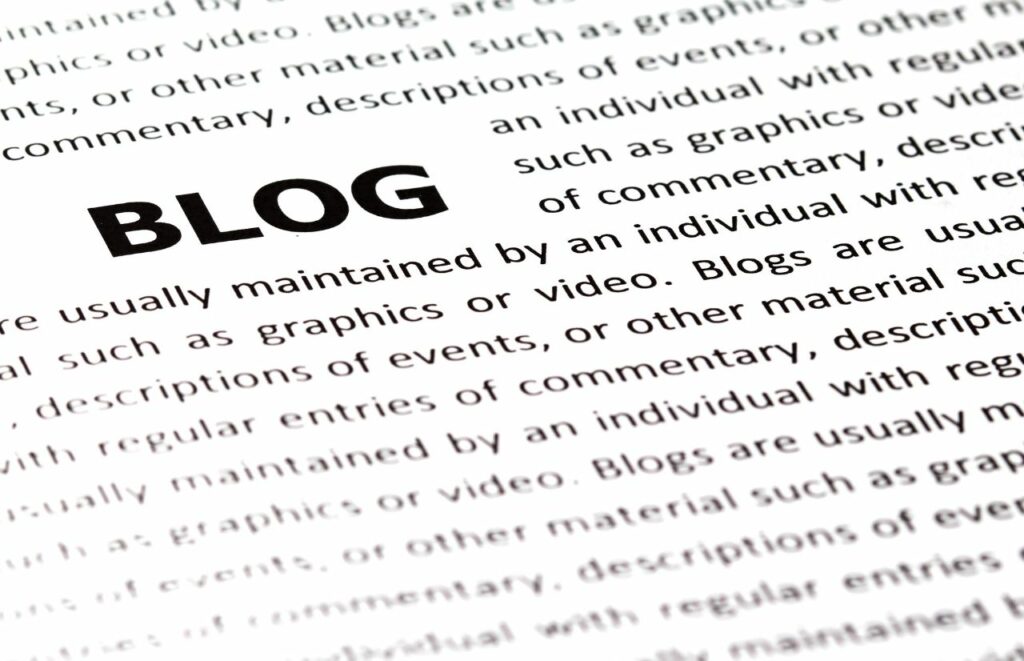 This means that sentences will take up more real estate due to the smaller sizes of mobile phones when compared to a computer.
How to Make Your Blog Post Readable?
Now that you understand the importance of making your blog post readable for the viewers coming to your website, let's go through all the tools you can use to create an incredible experience for your visitor.
These tips are also helpful when it comes to improving the format of your blog post.
1. Use Headers
Headers give an outline to your blog post. They stick out quickly when a reader is scanning your article. They're usually in bigger font, shorter words, and sometimes bolded to stand out.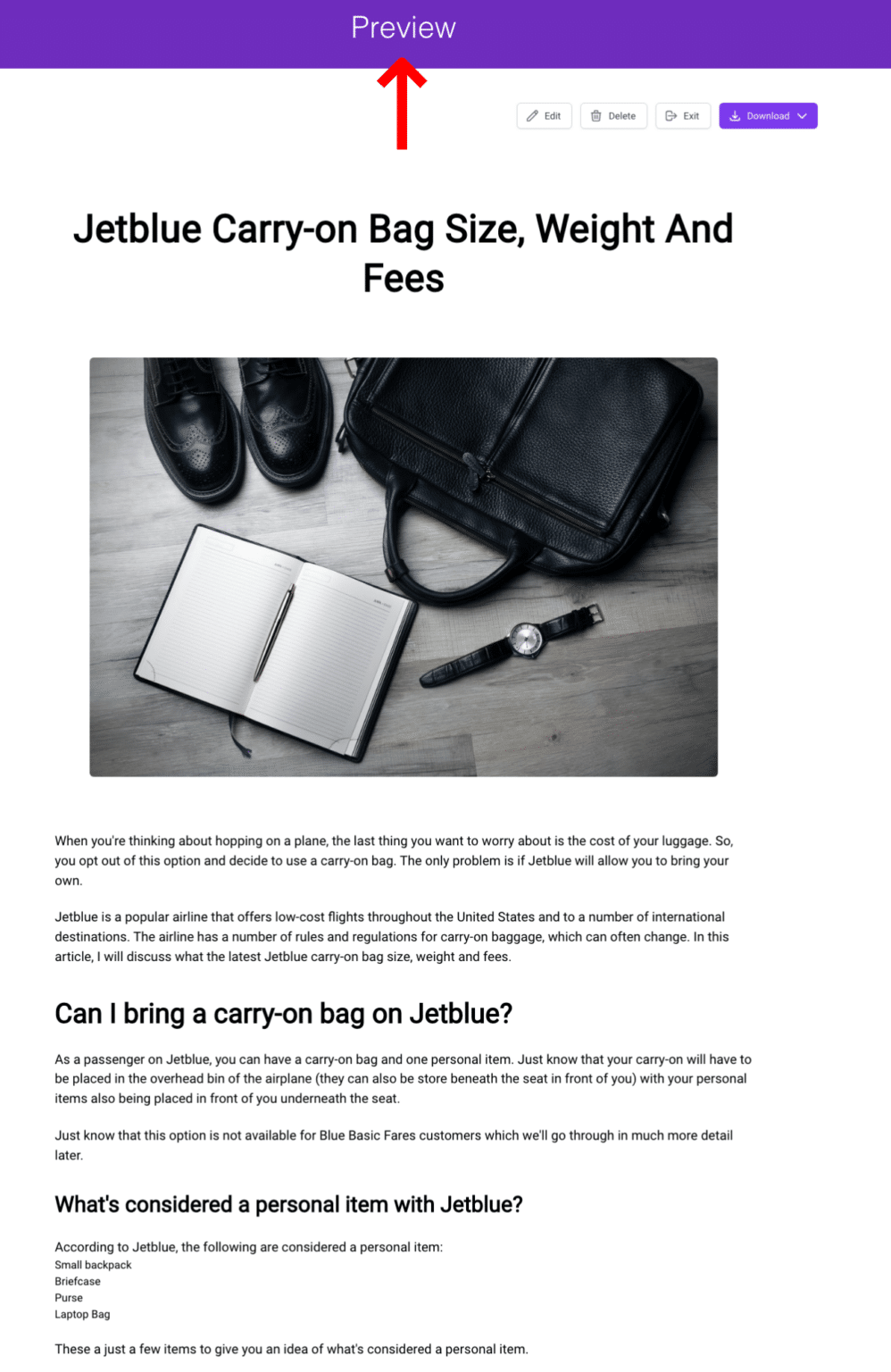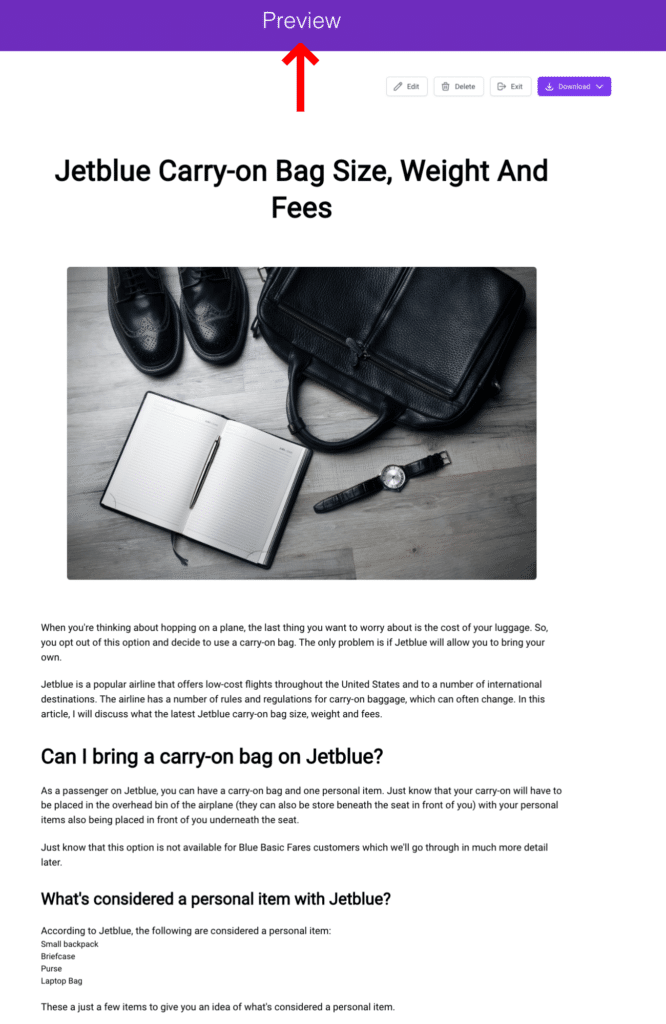 Blog post headers indicate that another section/topic is starting. This allows the reader to understand the different points you'll be making in the article.
You can think of the blog post headers as the Roman Numeral Outline that you would get in school with:
The Title of your article being an H1
First Subheading being an H2: This includes paragraphs, lists, tables, and more that may also include smaller points to support the first subheading using an H3 section
Second Subheading being another H2: This will also include paragraphs, lists, tables, and more that may also include smaller points to support the first subheading using an H3 section
This is the best format for a blog post especially if you want to be found on search engines while also providing a great reading experience for your readers.
Unlock the Secrets to a $10K/month Blogging Income
👋 Take the Leap
Join the Waitlist for Our Revolutionary Blogging Academy and Propel Your Blogging Career to New Heights!
2. Write in a Conversational Tone
Most people online read at a 7th to 8th grade level. When you write, you want the message to be understood by anyone visiting your website.
I find that writing in a way that makes it feel as if you're writing to a friend helps your readers have a more pleasant experience with your blog post.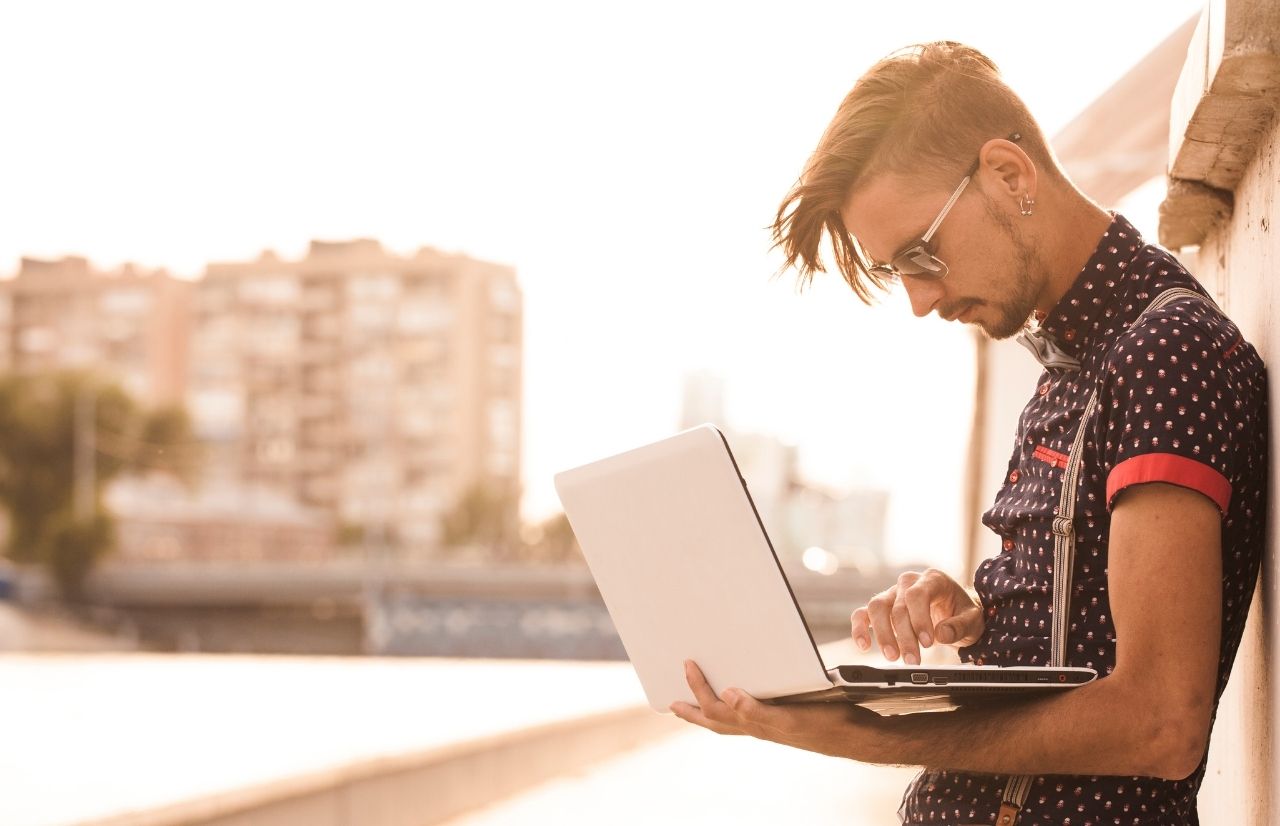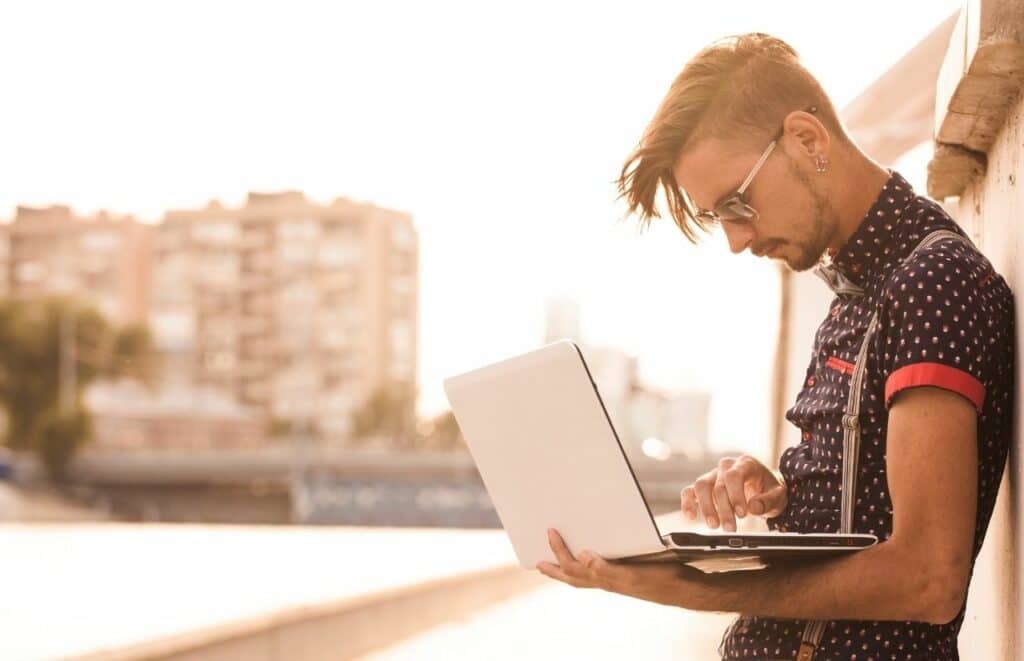 They'll also be more likely to check out more articles from you because of your style of writing.
If you write for a blog that targets people in the academic space, then I understand if this wouldn't work for you. Either way, it goes, people enjoy the content that is easy to understand and nice to read.
3. Have Shorter Sentences
Another way to make your blog post readable is to create strong, but concise sentences. Looooong sentences are BORING to read online and can make the reader lose interest.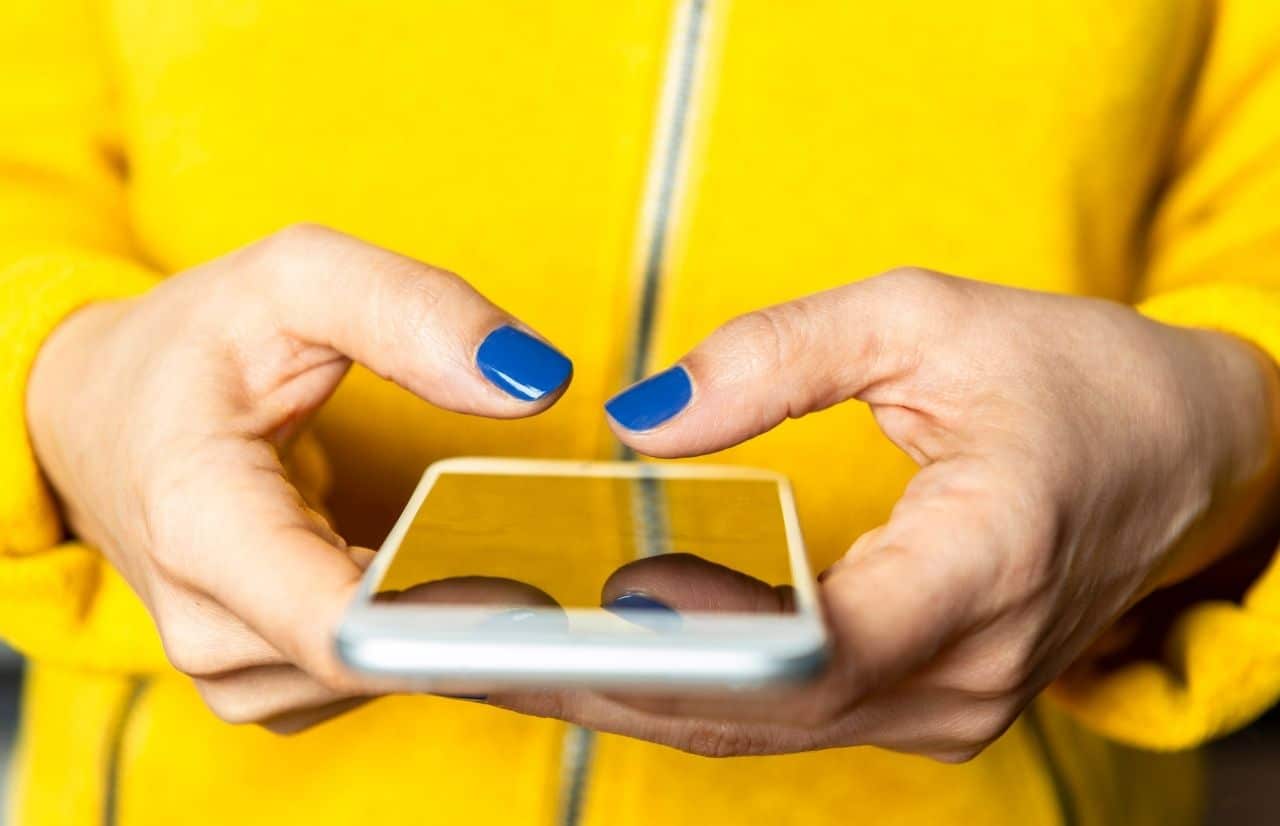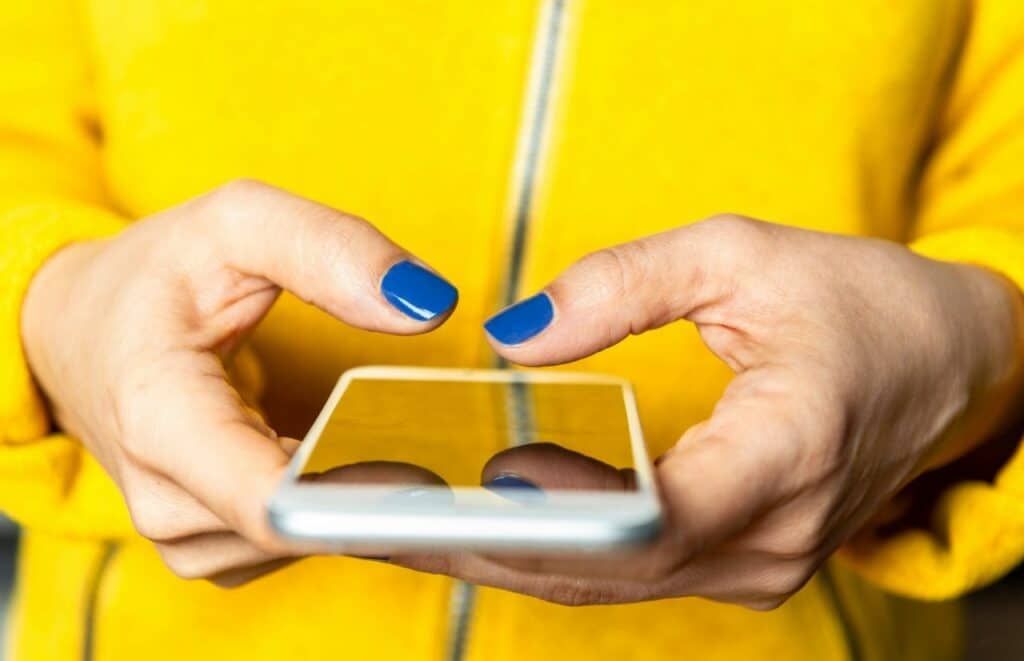 I usually try to keep my sentences to less than 20 words.
4. Make Your Paragraphs Shorter
As I mentioned earlier, most readers will discover your blog via their mobile device. The first thing they will do is scan your article to see if it's something they're interested in reading.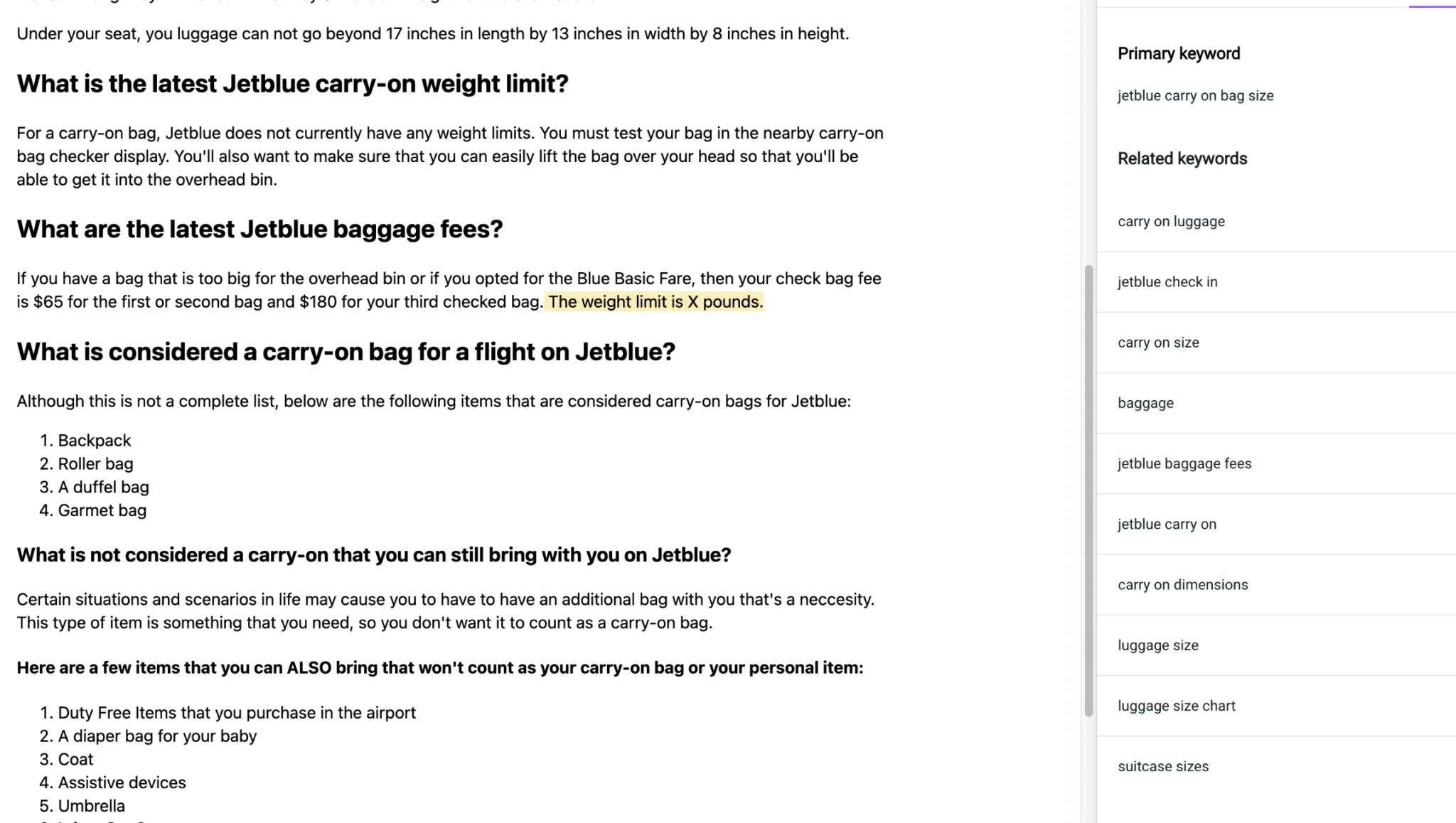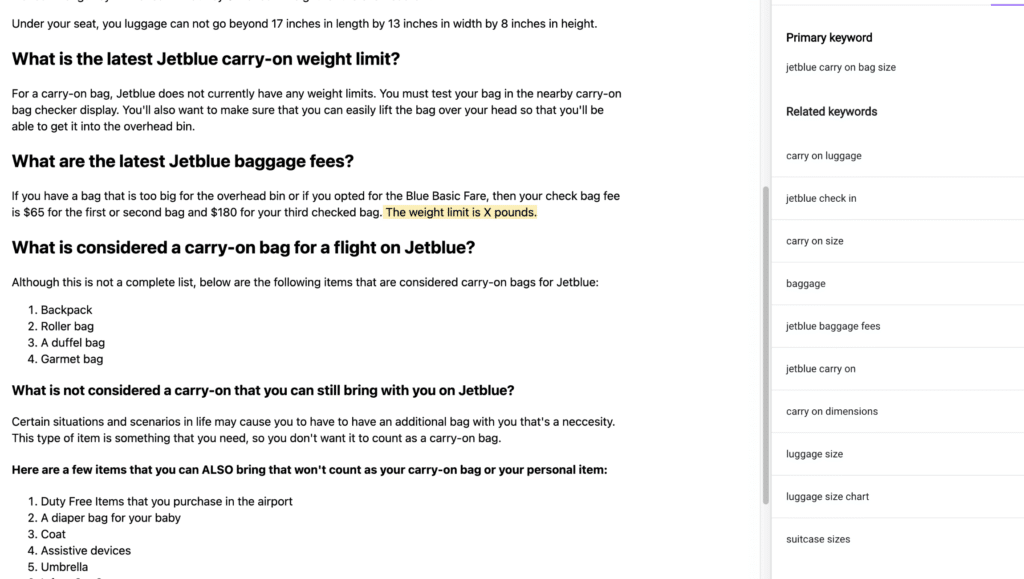 Having shorter paragraphs will keep them engaged because it won't feel so intimidating going through your article since they'll see much more white space on their phone.
A good rule of thumb when it comes to spacing your paragraphs is to do no more than three sentences. If your sentences are on the longer side, then aim for one to two sentences per paragraph.
I know that's hard to do as you're just waiting for your English teacher to come from around the corner to discipline you for such a defiant act, but your reader will be so happy for your defiance!
5. Have Links
Hyperlinking to other articles (especially within your own website) is a good way to break up the monotony of words that a reader will see on their device.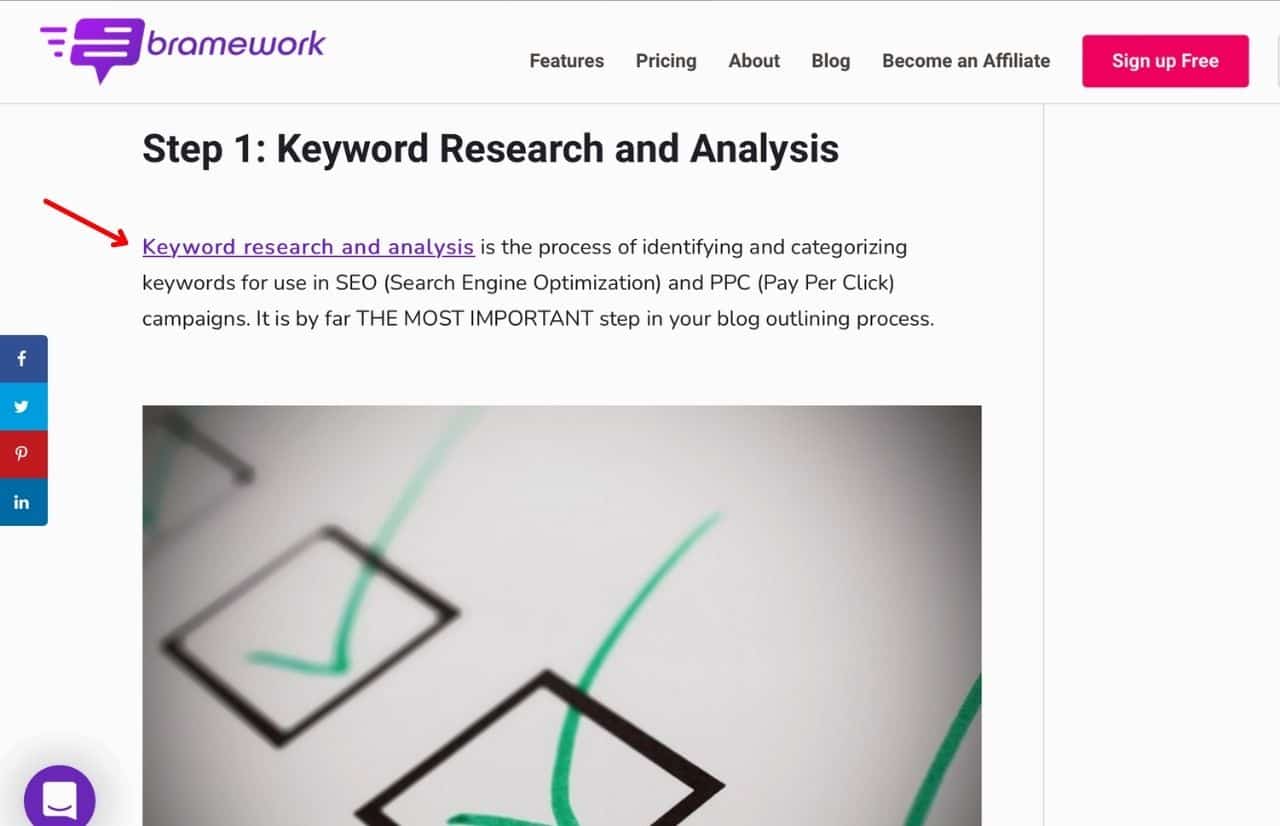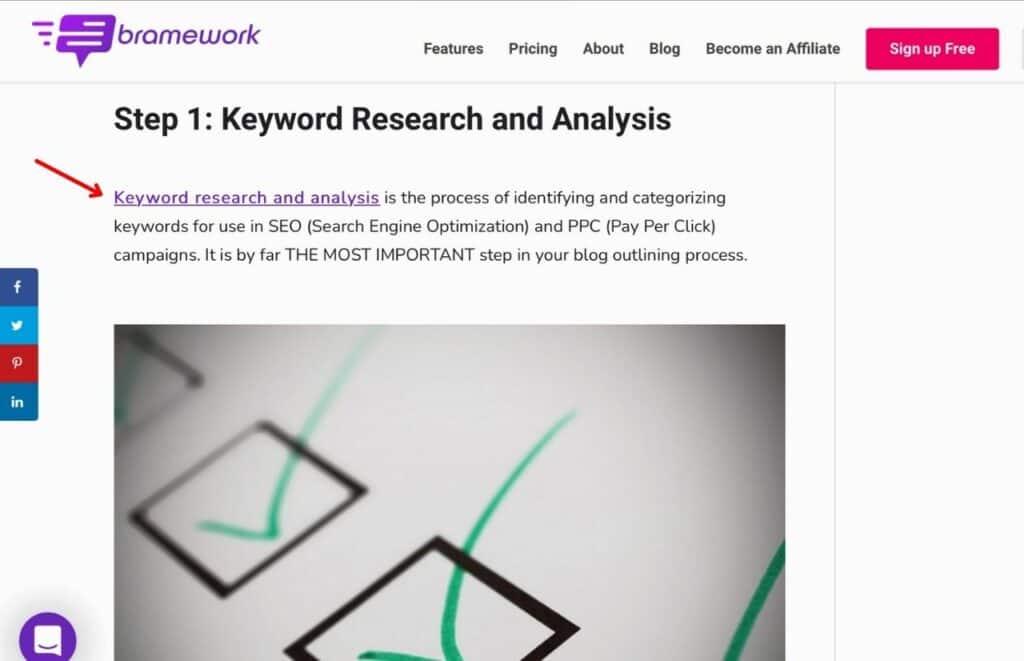 Links are usually bolded and in a different color than the regular text which makes the link stand out.
Just make sure you choose a hyperlink color that's complementary to your overall blog theme and is easy to see on the screen.
6. Use Multiple Images Throughout Your Post
Because I'm a travel blogger, imagery is important for me to tell the story or to emphasize a point that I'm trying to make on my websites.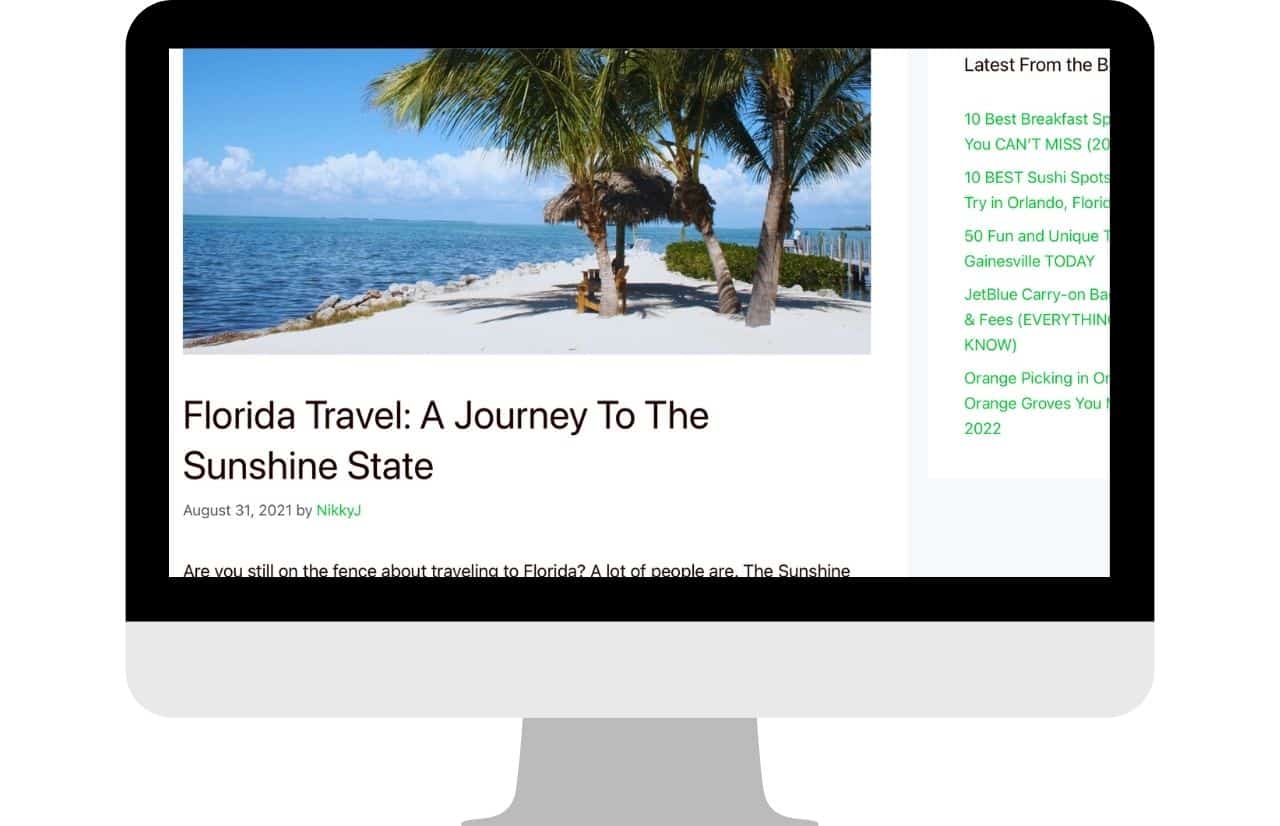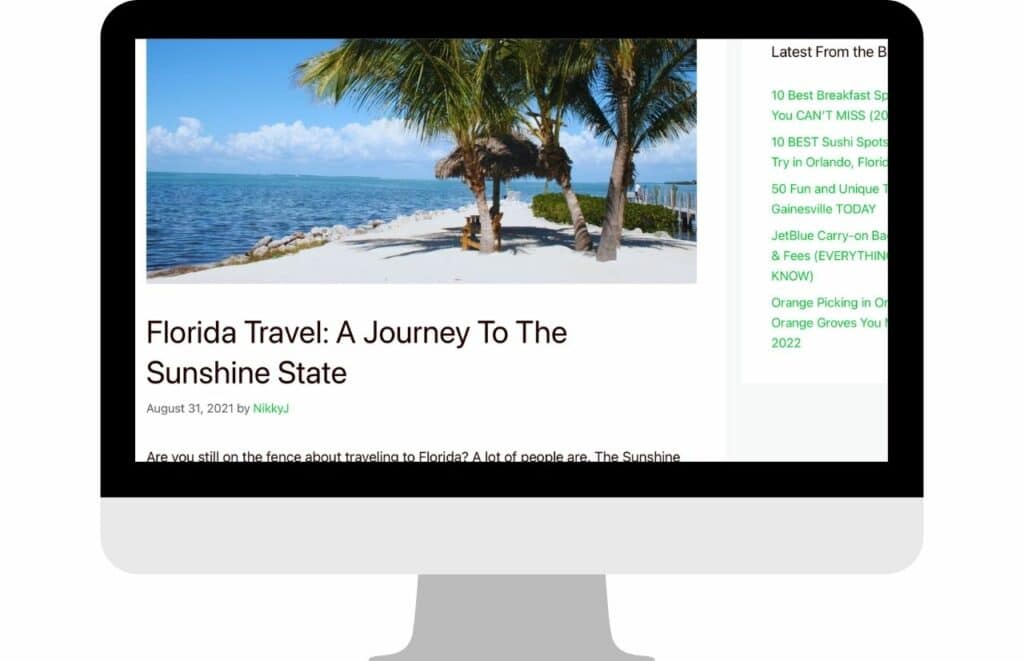 Although you may not be in an industry that relies on imagery, it's still important for you to place images throughout your blog post.
They also breakup the monotony of the article and allow your readers to truly understand the information that you're giving them.
You can use websites like Canva to get free stock photos. Don't forget that you can also use Canva to create infographics that can really sell your point to the reader.
7. Keep Your Font Size on the "Bigger" Side
Don't you hate it when you come to a wonderful blog post, but it's so hard to read because of the small text?!?
If you hate this, then your reader will hate it too. You always want to think about the mobile user first when putting the final touches on your blog post.
One of the things that can easily increase your blog post's readability is by adjusting the font size.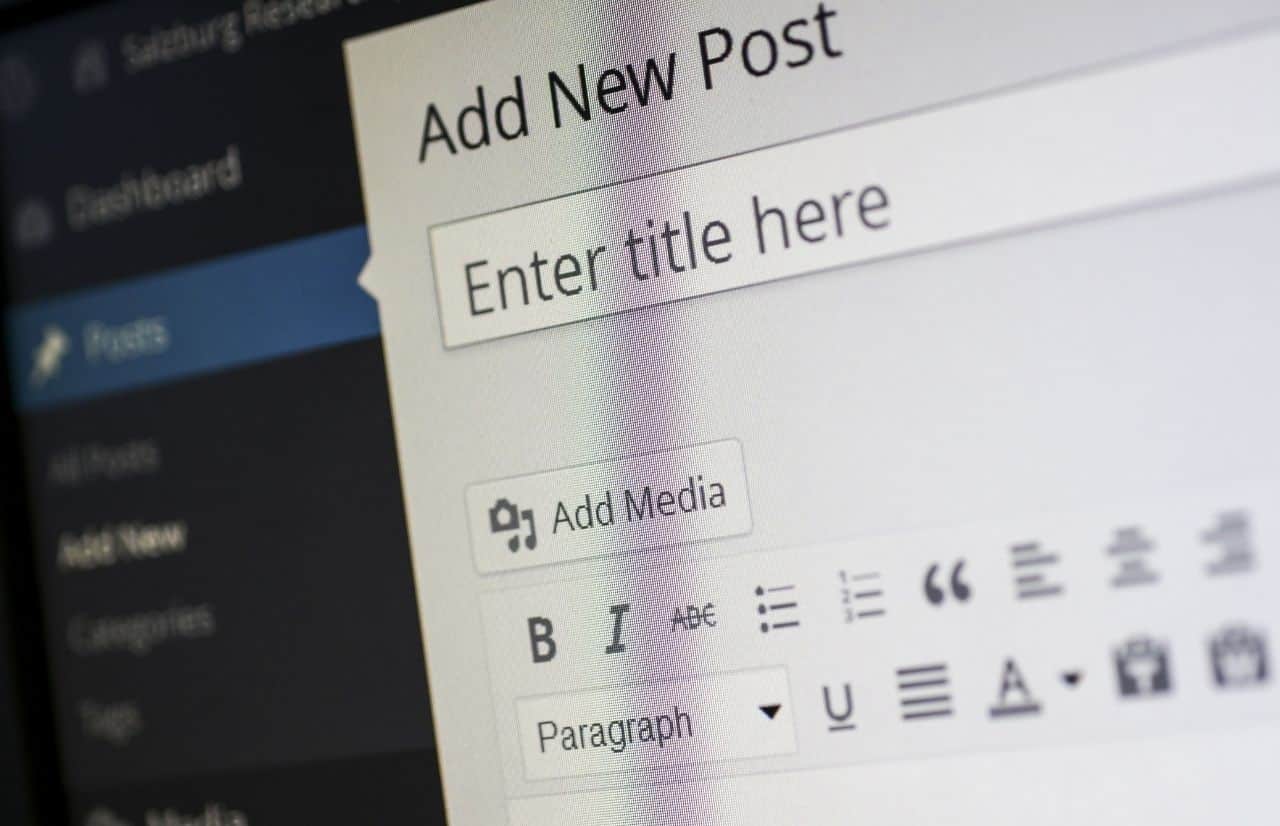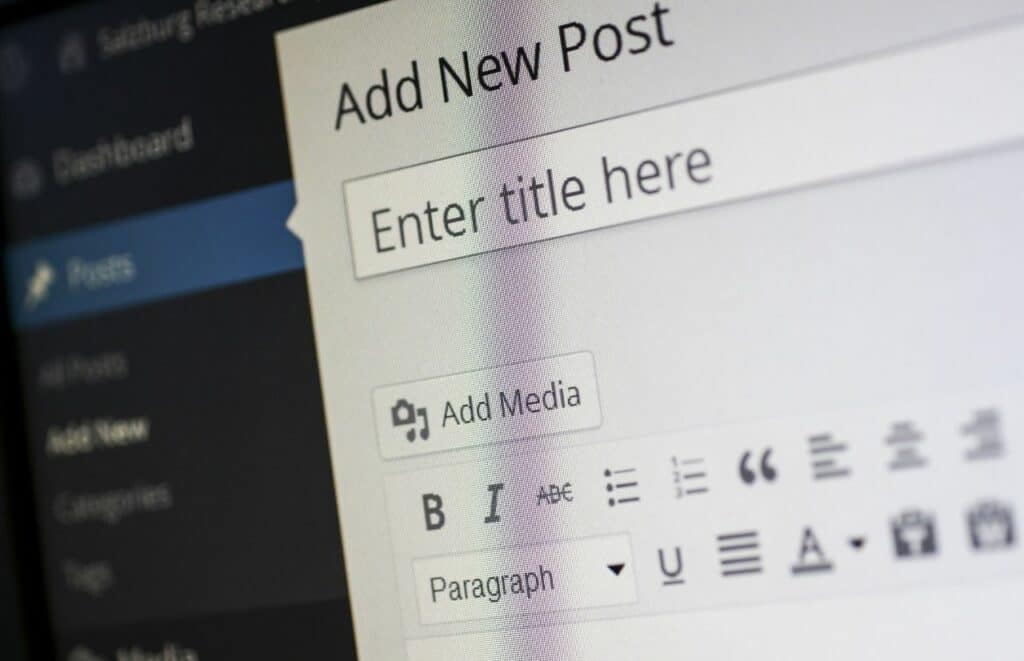 All you have to do is go to the appearance section of your WordPress theme and adjust the font size for each header and the font size of your paragraph text.
For your paragraph text, the ideal font size for a blog post is 18 to 20px.
8. Have a White Background
Gone are the early days of the internet where the background of your website would be created in any color that you felt best represented your personality. It was new, fun, but hard to read!
Nowadays, you may see a few sites still using background colors with black or blue, but my overall recommendation is to keep it simple by keeping the background of your website white.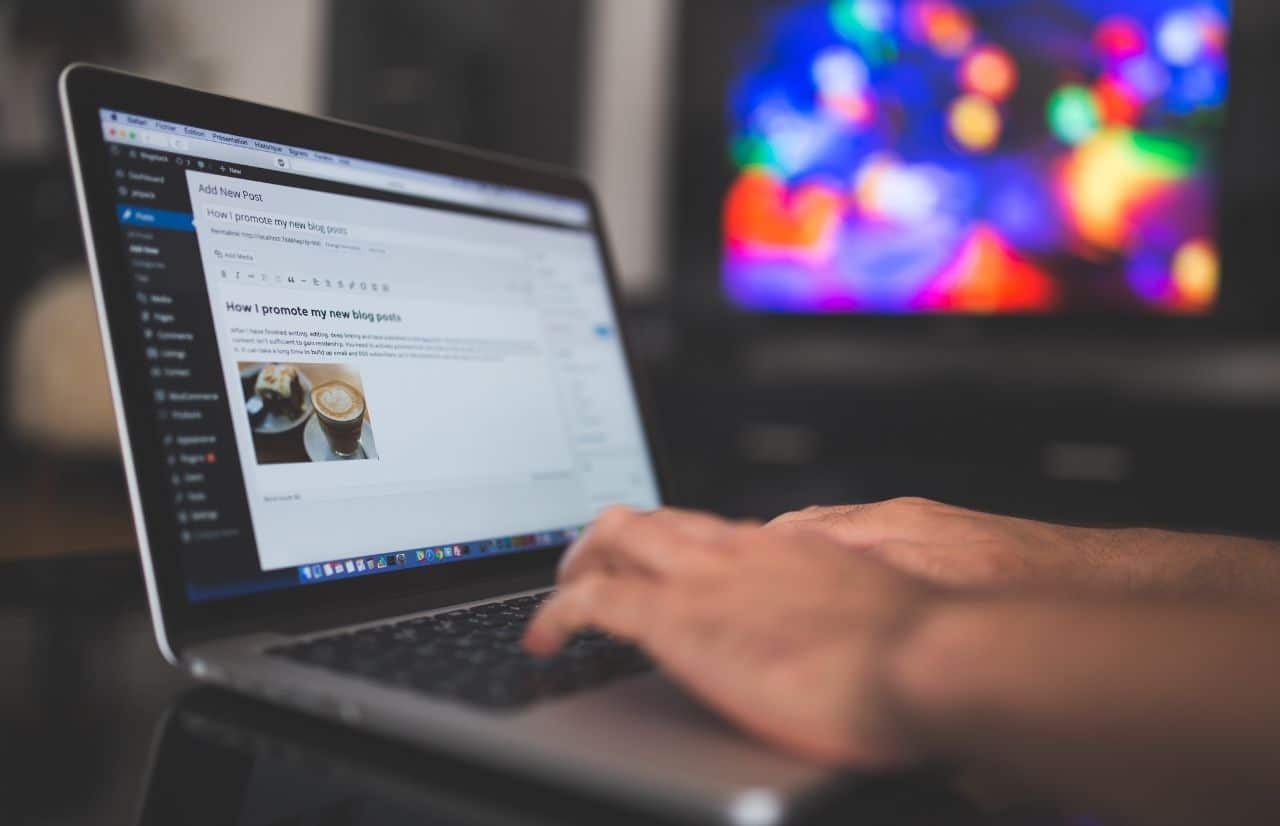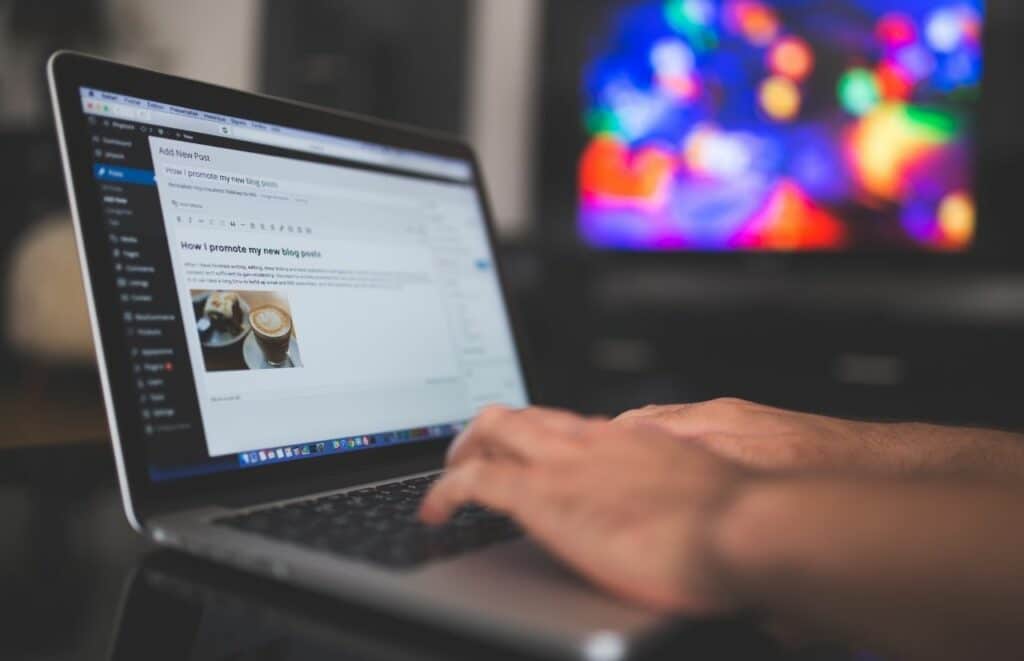 It creates a better user experience and if the reader wants to change the color, most devices will allow them to place their devices on dark mode.
9. Use Bullet Points
This is one of my favorite tips for improving blog post readability. I love breaking up chunks of text into bullet points when it's warranted.
Plus, bullet points
are where
most readers
will stop
and spend the most time on the article.
10. Have Color Blocks to Emphasize a Point
This is something that I like from the Gutenberg WordPress update. When I'm closing out a section, I like to add a color box around select text to emphasize a point and to stop the reader from scrolling.
Be sure to save your best tips or points you're trying to make for this section. However, don't overuse this feature in the article or it'll lose its novelty.
You'll also want to make sure that you're choosing a color that stands out, but doesn't compete with the paragraph text and is complimentary to your brand's colors.
11. Bold Text
This is an easy way to make sure a select group of words standout in your blog post.
It's another quick and simple hack to make your blog readable.
12. Add a Quote Format to Emphasize a Point
You can highlight a paragraph in your blog post and italicize it to show the reader that this is a quotable moment from your article.
WordPress also has a much better function where you can select the section that you want to emphasize and hit the "quote" button.
Most themes make it stand out in an incredible way. It also adds a sense of authority to the whole point you're trying to make on your blog post.
Plus, it looks good and is another way to break up the monotony of your article.
13. Choose the Right Font
If you want someone to stick around and read your full article, this is not the time to play around with fancy fonts.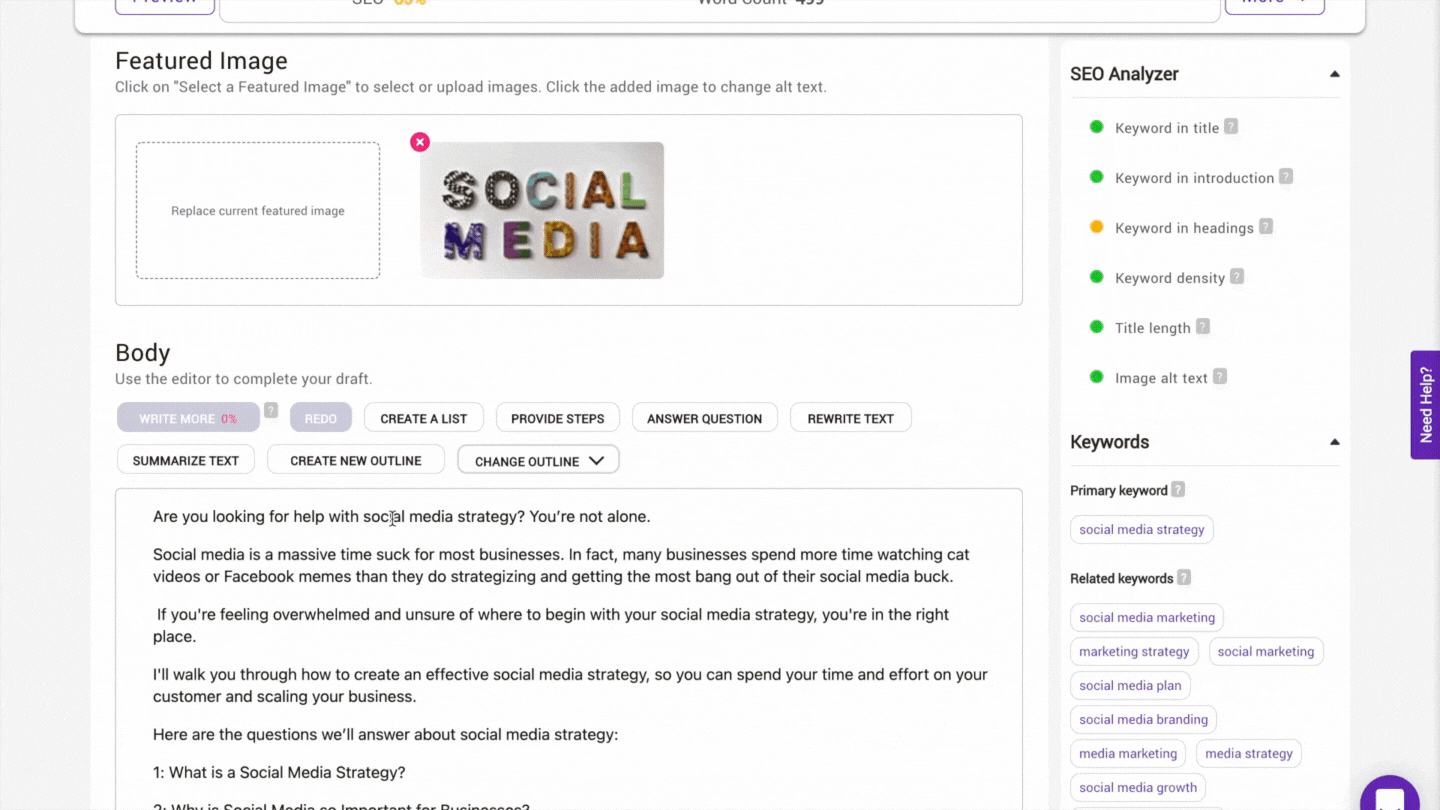 You want the font for your blog posts to be clear, simple, and easy to read.
Luckily for you, many blog themes come with fonts that will work best for your audience so you won't have to worry about changing them.
Using Bramework to Make Your Blog Post Readable
After using Bramework's AI Writing Assistant, you'll have the opportunity to go back through your article and finish the final edits.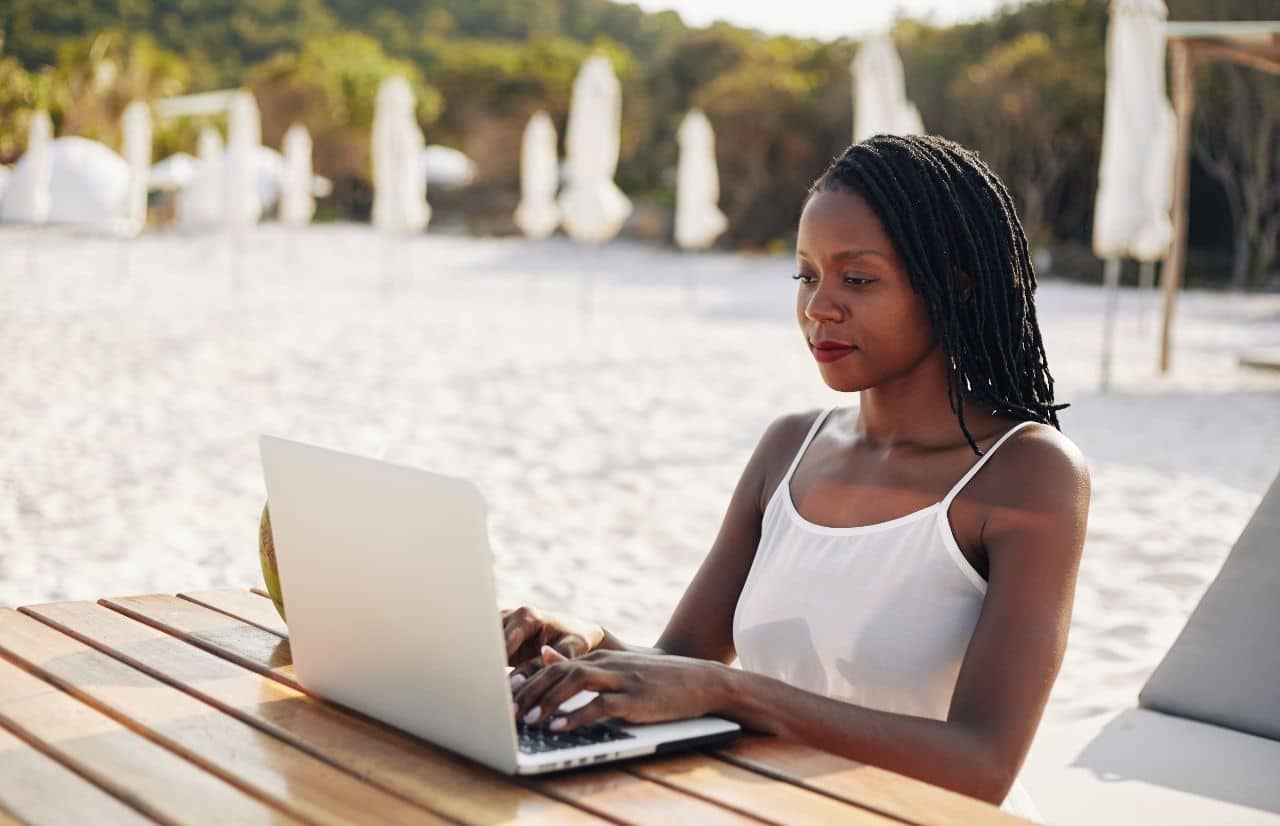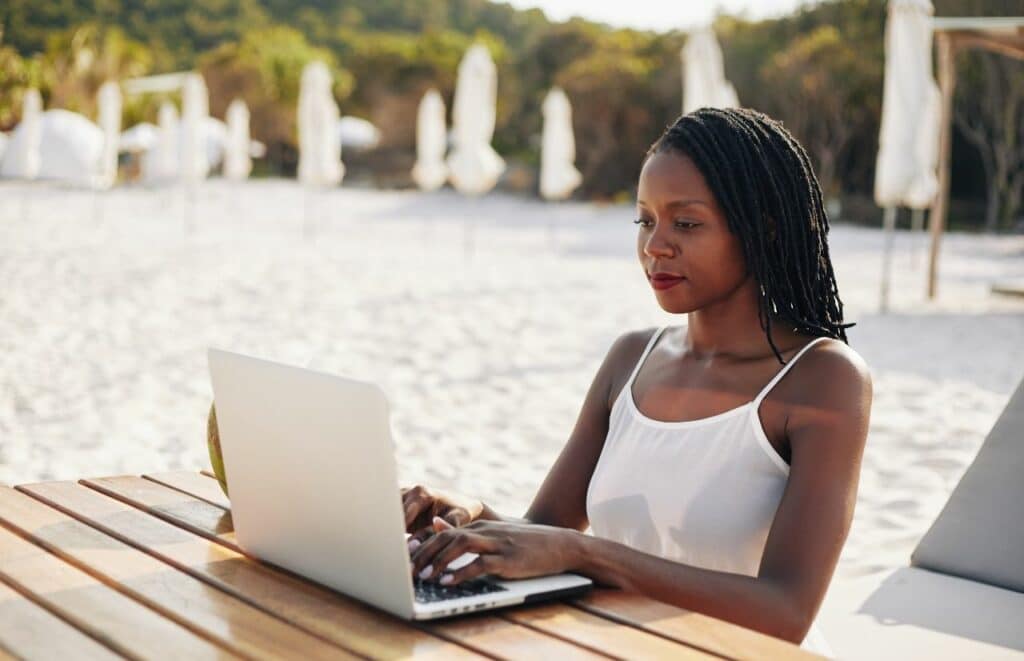 You'll then go through all the tips that I mentioned above to make sure that your blog post is formatted in the best way and is easy for your audience to read.
Final Thoughts on How to Format a Blog Post for Readability
Overall, always think of the mobile user first and you'll be one step closer to having a highly satisfied reader and potential fan of your work!
UP NEXT: How to Turn Your Bramework AI Generated Outline Into an Amazing Blog Post?
Get Your FREE AI Generated Blog Outline
Cut Your Blog Post Writing Time in half
✅ No More Writer's Block
✅ Instant Post Structure
✅ Write 5X Faster!