11 Best Keyword Discovery Tools To Boost Your Blog Post Rankings (2023)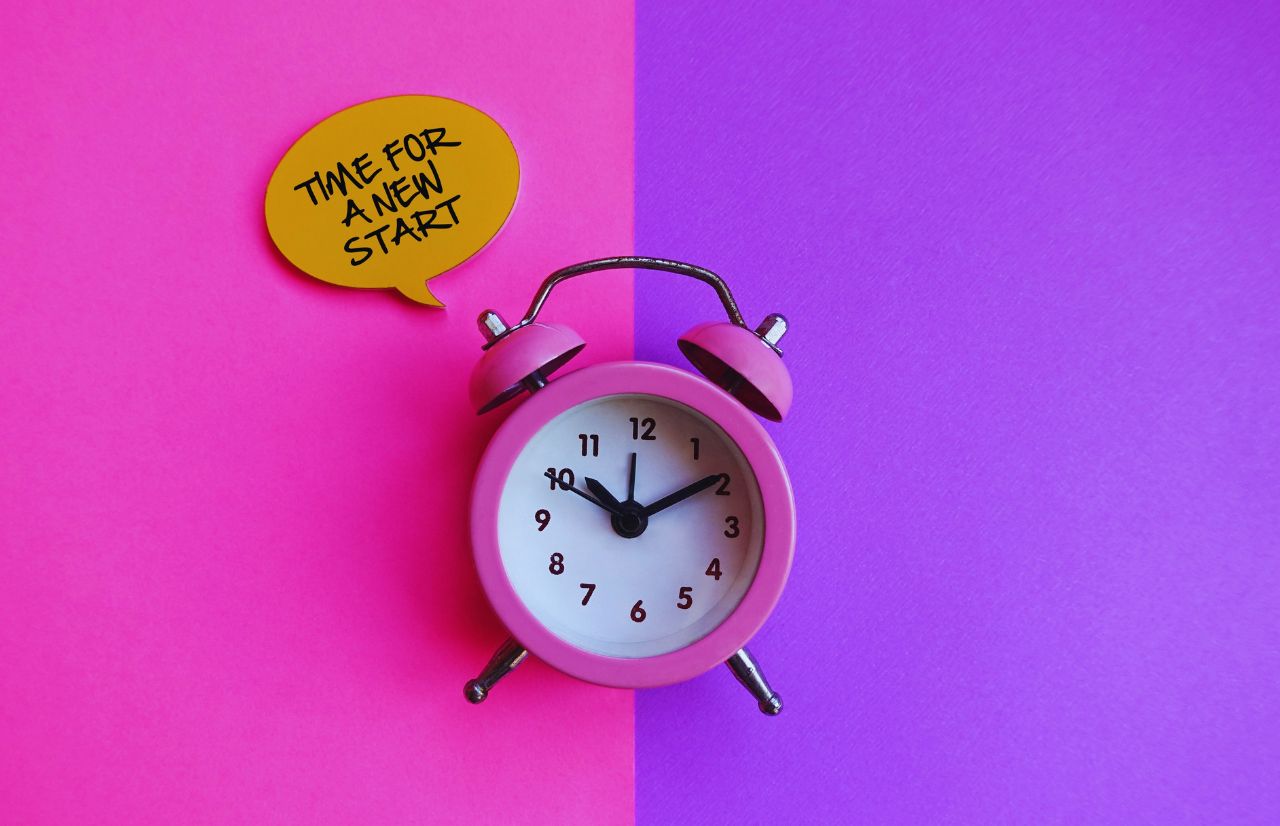 Looking for the best keyword discovery ranking tools to really boost your website traffic? Good, that's what I'm going to cover today.
83% of bloggers fail their SEO goals because they aren't using the right tools for the job. Let's not fall into that number.
What do I mean by keyword ranking? That you're using your keywords to rank your website better in the search engines. Every blog wants to be found!
You just need the right tools for the job.
I'm going to cover the best keyword research tools to get better rankings for your top keywords along with a few recommendations from the team at Bramework.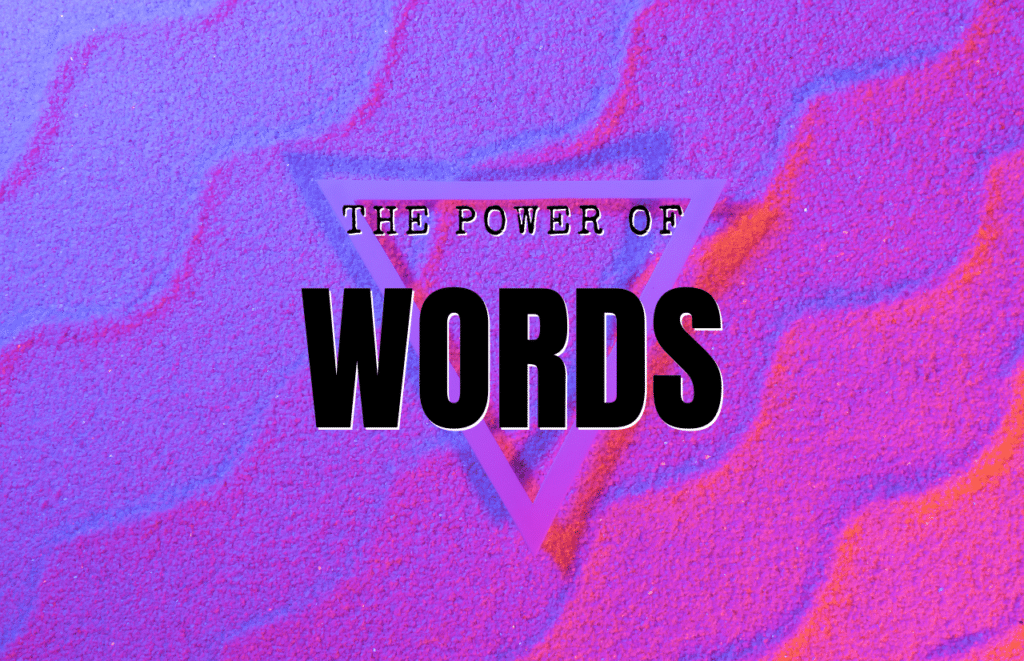 THIS POST MAY CONTAIN AFFILIATE LINKS. PLEASE READ THE DISCLOSURE FOR MORE INFO. Which means if you click on certain links, Bramework may receive a small commission at no additional charge to you.
The Importance of a Keyword Ranking Tools
Keyword discovery tools will be your best friend if you want your content to stand out. If you do the right keyboard research, your blog will show up in the top 50 results.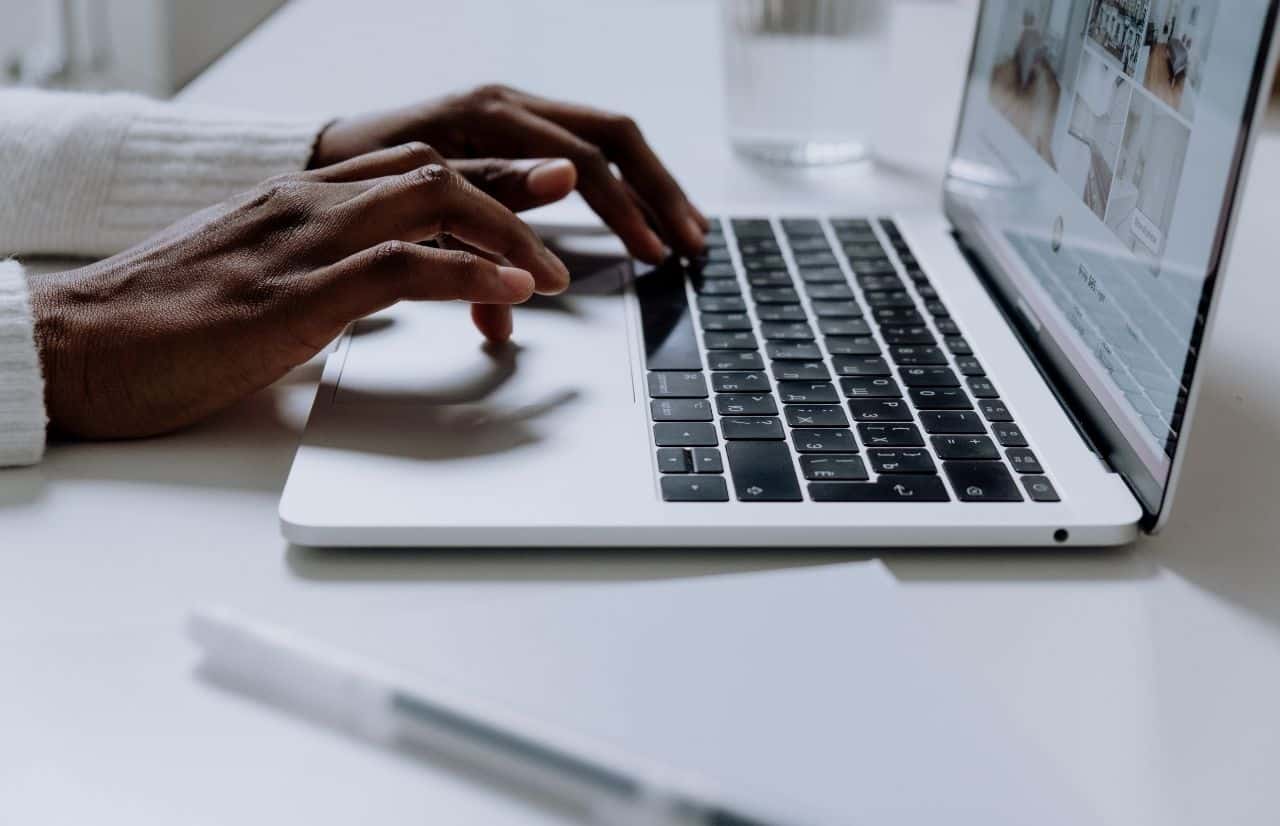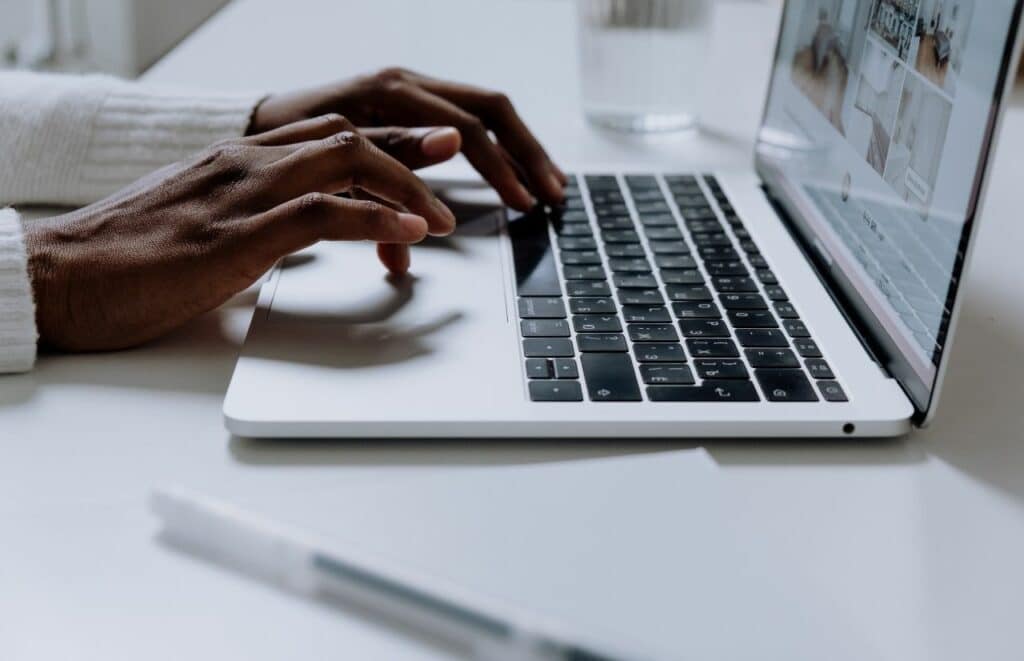 To achieve your SEO goal you must have a plan for EVERY keyword. So, you can check if your domain is ranking for that keyword or not.
When you have the right keyword research tools, you can learn from each one differently. They can help you achieve goals that you need to rank your blog on the web.
I'm going to cover the 11 best keyword ranking tools for your blog:
Moz Pro Rank Tracker
Bramework Keyword Analyzer
Ahrefs Rank Tracker
Semrush Keyword Position Tool
SE Ranking Keyword Tracker
SERPWatcher
The HOTH Rankings Checker
Wincher Rank Checker
RankTracker
Search Engine Reports Keyword Rank Checker
Jaaxy
Good keyword tools will keep your blog on track for success.
11 Top Keyword Discovery Tools
Now that you know the importance of having the best keyword planner, let's go through our top picks for the year.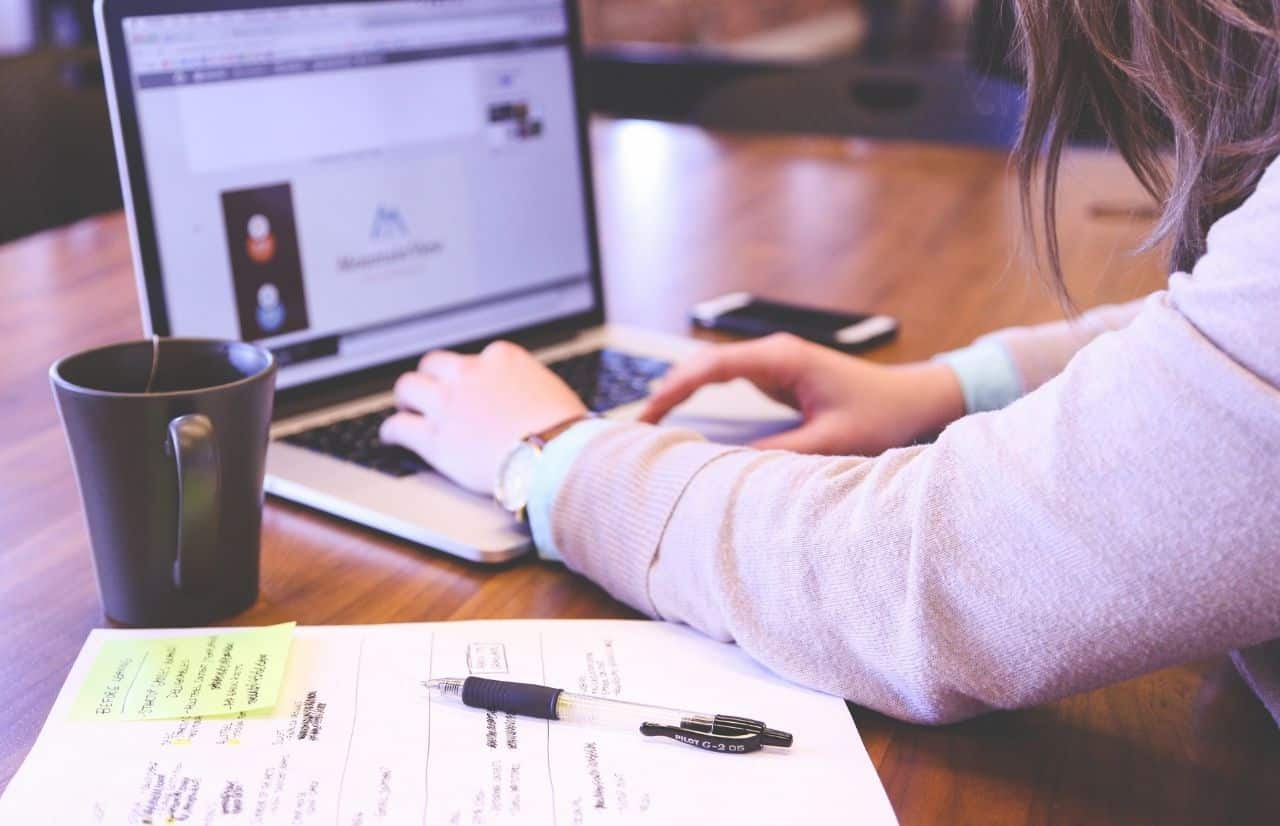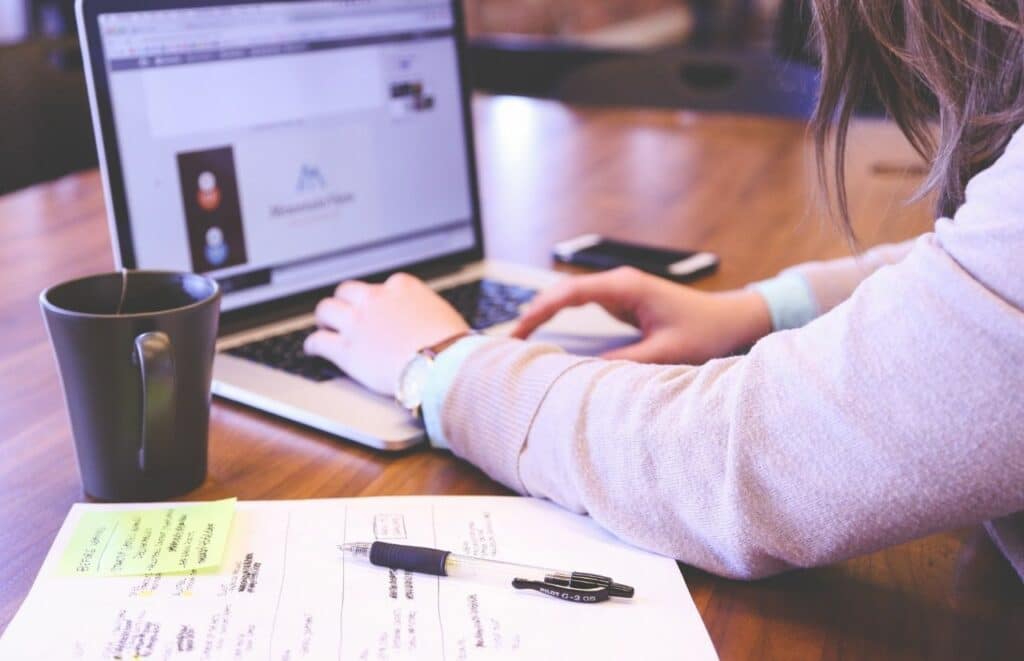 1. Moz Pro Rank Tracker
Moz Pro Rank Tracker is a trusted SEO tool that connects with your website's keyword to rank performance.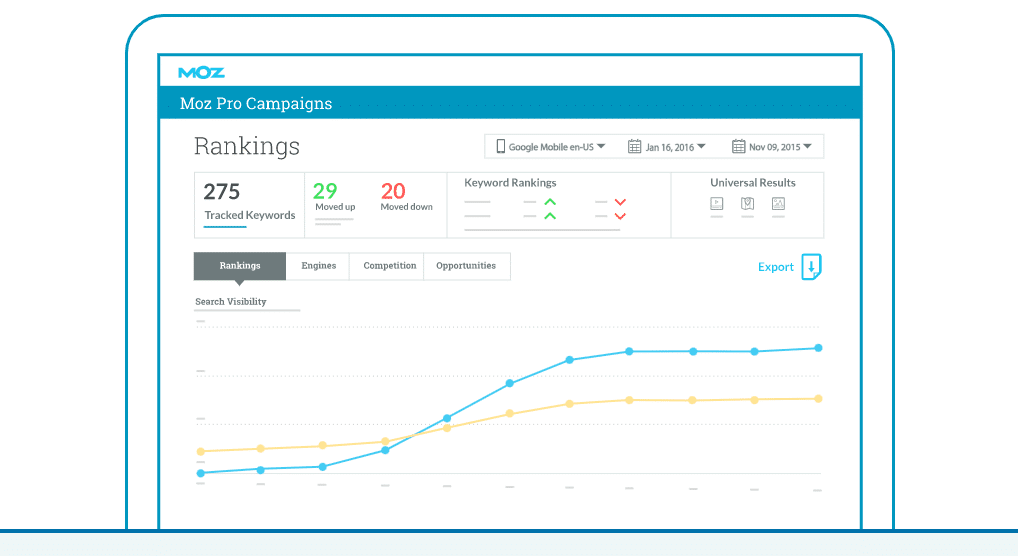 It monitors overall visibility on the SERP (Search Engine Results page) over time to track data for future performance. Moz Pro Rank Tracker also monitors competitors' to help with strategies to build on your website.
83% of bloggers fail their SEO goals because they aren't using the right tools for the job. Let's not fall into that number. Here are 11 Tools to Get Better #Rankings for Top #Keywords by @bramework
Click To Tweet
Additionally, Moz's Keyword Difficulty score shows the ability to rank on each SERP. Each time you spot-check your keyword and URL, your ranking will be added to a Ranking History graph.
Unlock the Secrets to a $10K/month Blogging Income
👋 Take the Leap
Join the Waitlist for Our Revolutionary Blogging Academy and Propel Your Blogging Career to New Heights!
Here's what's included with this Keyword Discovery Ranking Tool:
Analyze keywords by search volume
24/7 customer support
Competitive research
Q&A forum
Rankings reports
Track keywords long-term
Moz Pro Rank Tracker gives you access to a full suite of SEO tools to drive insights and reporting. This comes with a price, however. The cost for a basic Moz Pro plan is $179 but you can get a free 30-day trial.
2. Bramework Keyword Analyzer
The Bramework Keyword Analyzer software automatically suggests titles, creates blog posts, finds images, and even formats the post based on the topic you select powered by Artificial Intelligence (AI).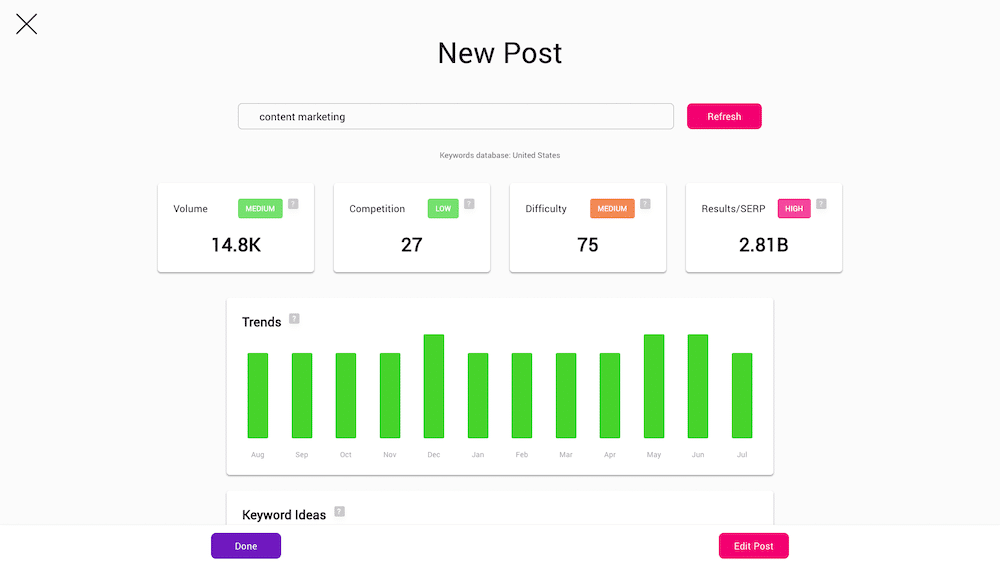 This keyword planner tool recommends keywords and phrases, provides trends and shows top competing articles to improve your SEO and build brand awareness for your business.
The Bramework keyword discovery tool does it all for you, including generating draft content using Bramework's AI Copywriting Assistant!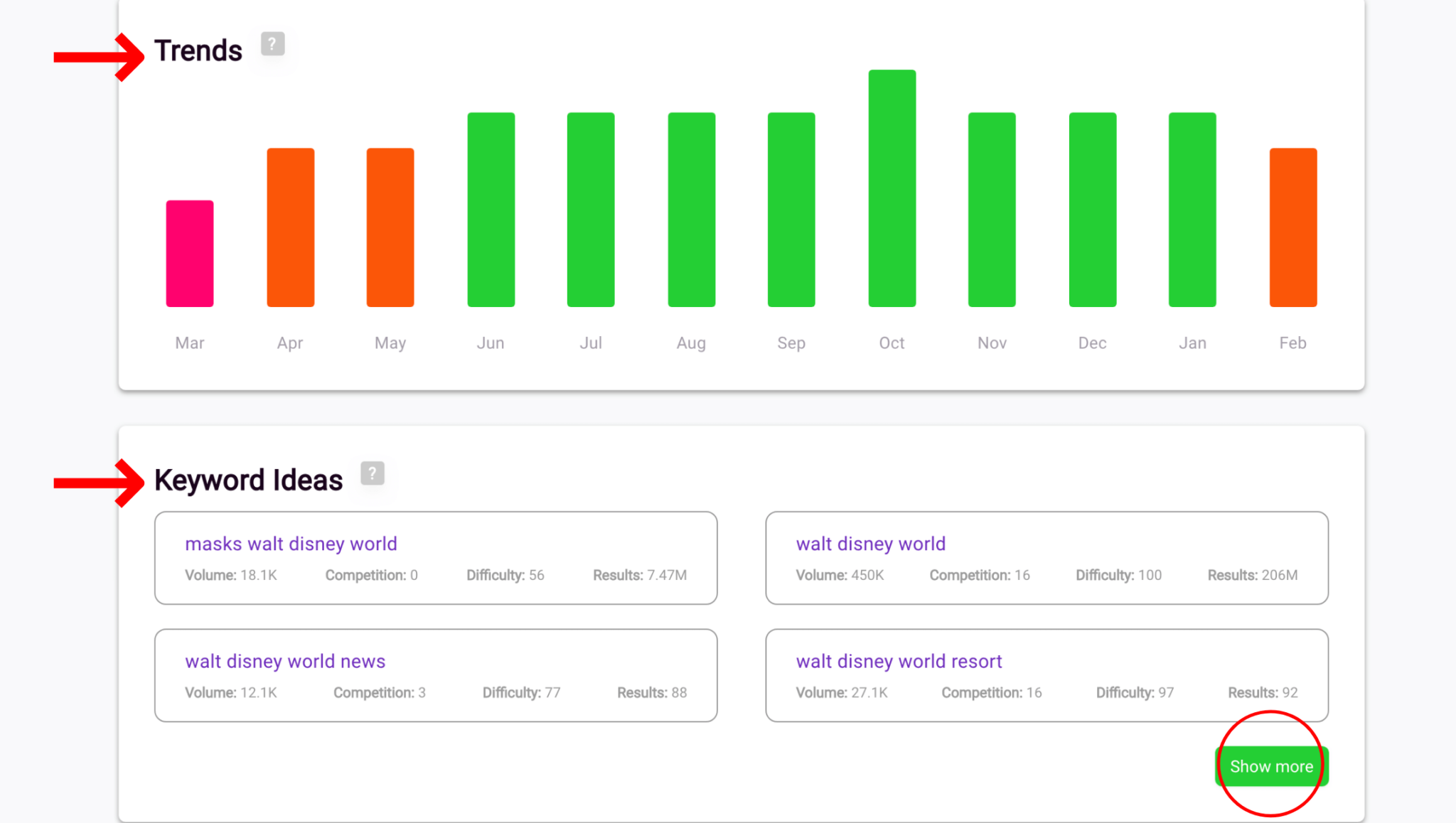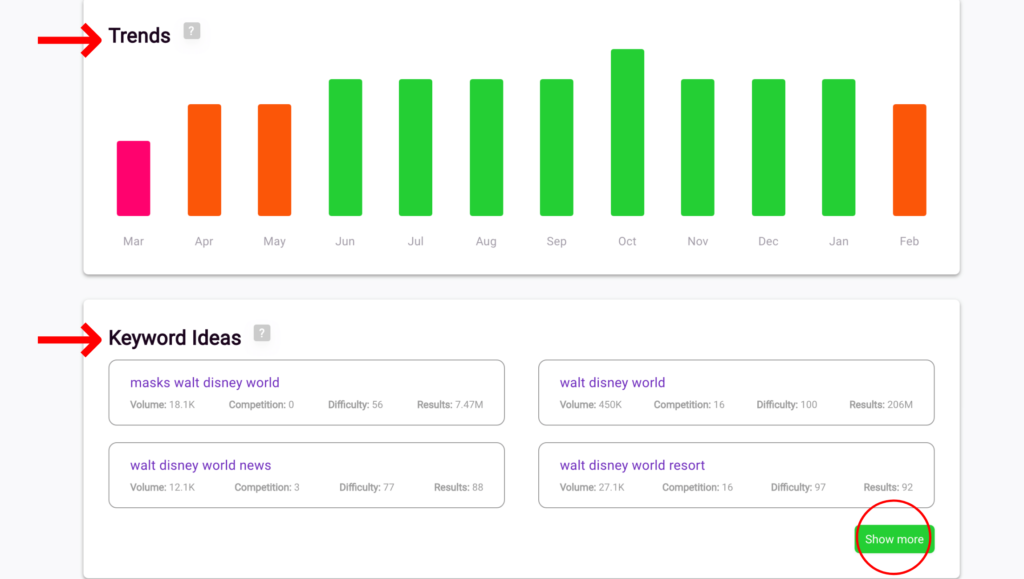 Bramework offers keyword analysis for you to rank higher on search engines.
It also measures your word count and gives guidance on how to better optimize your post, so you can attract the visitors and exposure you really want.
Suggests blog post title and headings based on your target keyword.
Helps you find recommended keywords
Creates a blog post outline
Auto meta description
Recommended image Alt Text
Word count recommendations
Image finder
Automatic formatting
AI blog post builder
Plagiarism checker
AI Writing Assistant
Integrates with WordPress
Topic research help
Creates lead magnets
Bramework offers a free trial plan for you to start right away!
3. Ahrefs Rank Tracker
Ahrefs Rank Tracker is a widely known company in the SEO world. Their Rank Tracker lets you monitor your website rankings on desktop and mobile across 170 countries.
Set up is easy and you can add multiple countries per keyword. Ahrefs will start tracking data and will send you reports.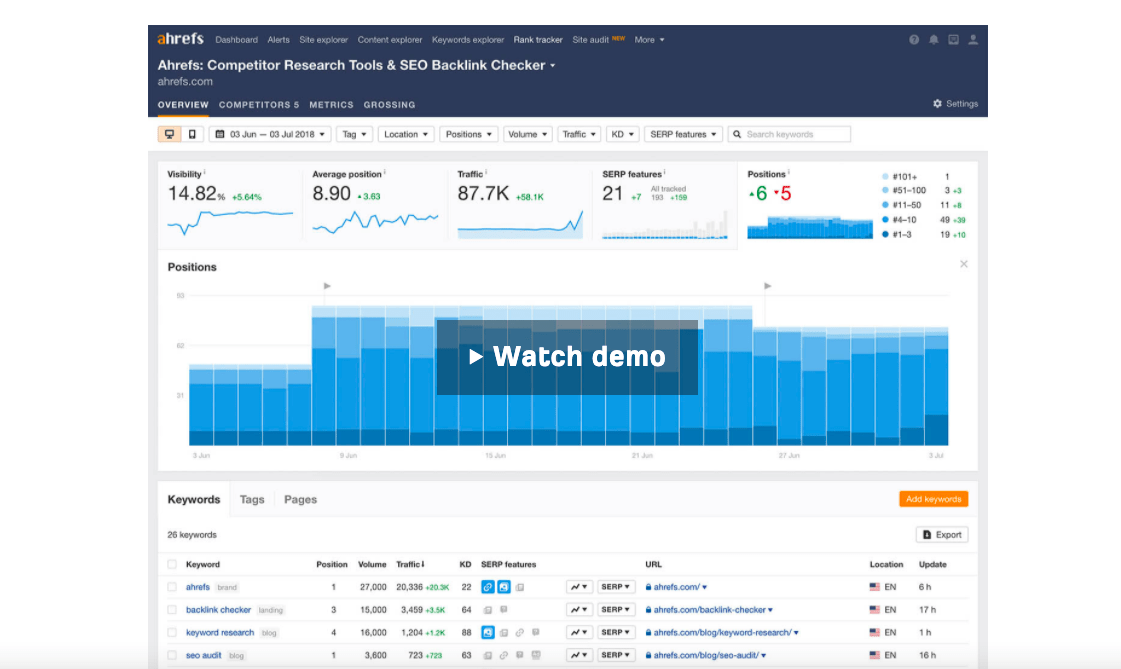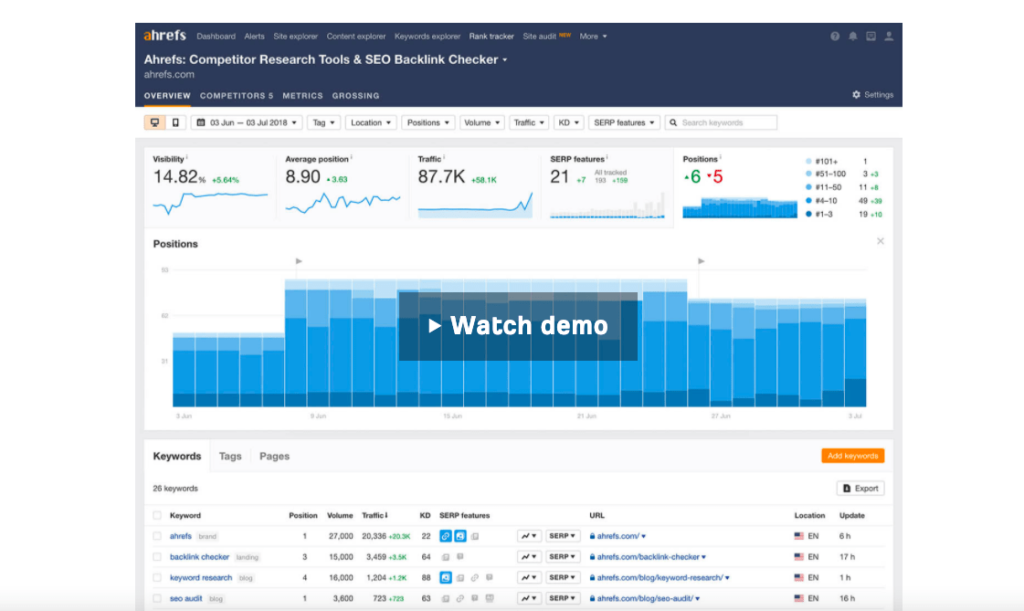 Rank Tracker is known for its real-time traffic segmentation and ability to track multiple locations. If geographical location matters to your website, this may be the right keyword tool for you.
Overall, Ahrefs has a solid history of SEO tracking and is growing. If you want to pay to play, you will like using their rank tracker.
Here's what you'll get with this Keyword Discovery Ranking Tool:
Traffic visibility tracker
Average keyword position monitor
Keyword positions distribution
Ranking progress and reports
Site audit
Backlink index
You can get Ahrefs Rank Tracker for $99 on their Lite plan and there is a free trial option. It can get pricey but there is a lot to offer from their plans.
4. Semrush Keyword Position Tool
Semrush Position Tracking is a respected keyword tool that has been known to track and monitor keywords and competitors for years.
Its easy-to-use dashboard helps select whether statistics will be collected from desktops, tablets, or smartphones and compare positions indexed across the web.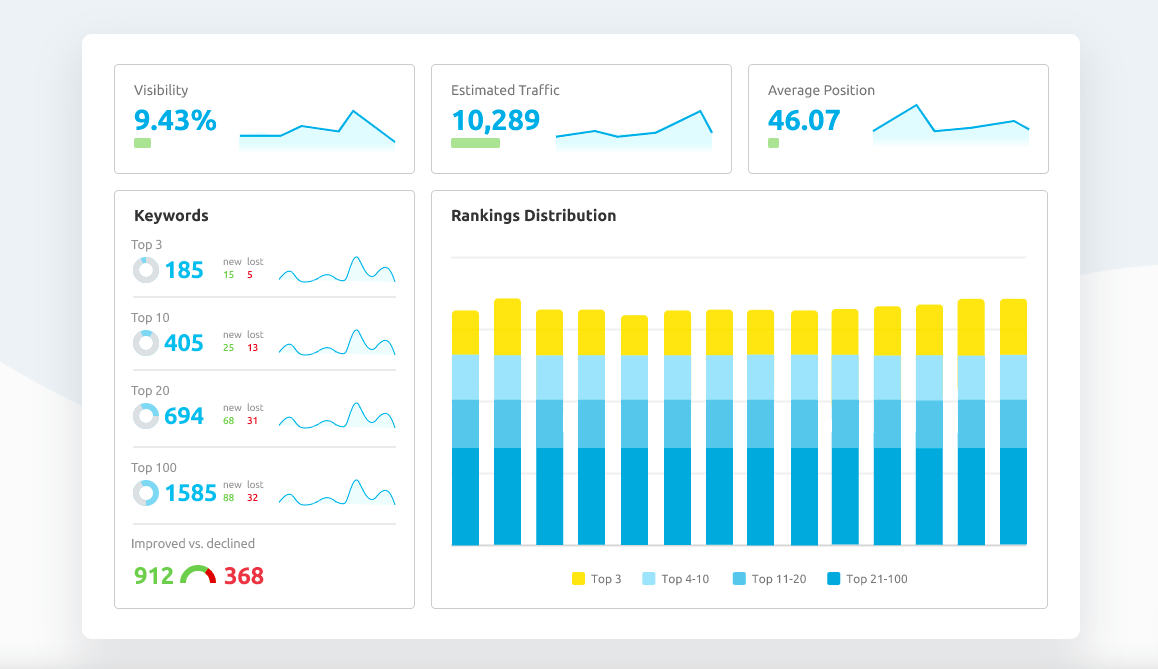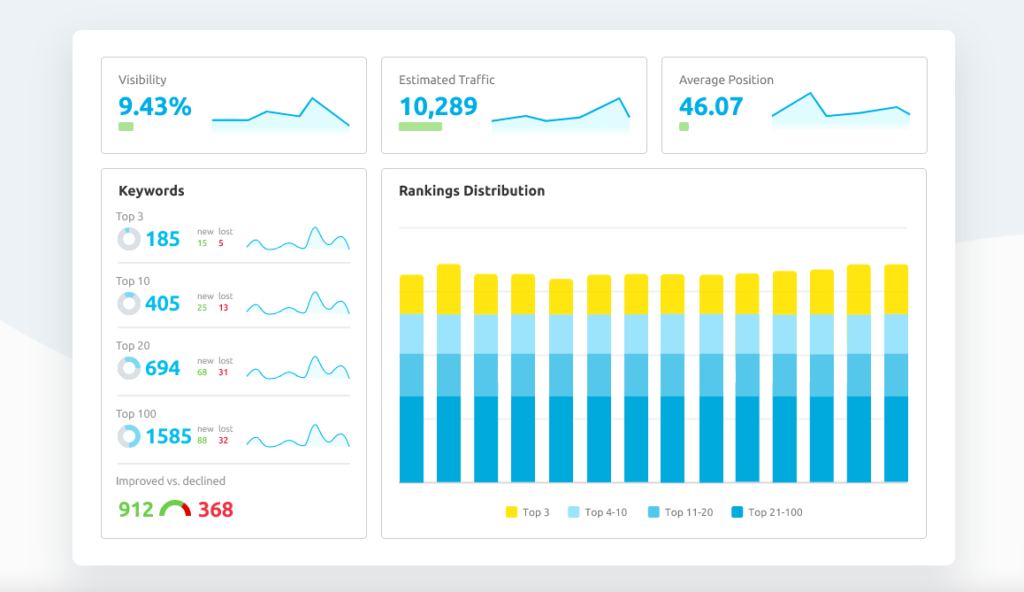 Monitor keyword rankings for your website or a competitor and track any movements. Reports show rankings on a SERP and more.
Daily updated data shows you how your optimization efforts help your keyword ranking progress in paid and organic search over time.
Here is what's included in this Keyword Discovery Ranking Tool:
Rankings distribution
Keyword monitoring
Track top-performing landing pages
Competitor discovery
Device monitoring
Featured SERP snippets
Semrush's plans begin at $120 per month after a free trial.
5. SE Ranking Keyword Tracker
SE Ranking is a keyword ranking tool that prides itself on increasing efficiency and efficacy. They offer up-to-date data website information, which benefits agencies and individuals. SE Ranking allows you to access historical data and has an easy interface.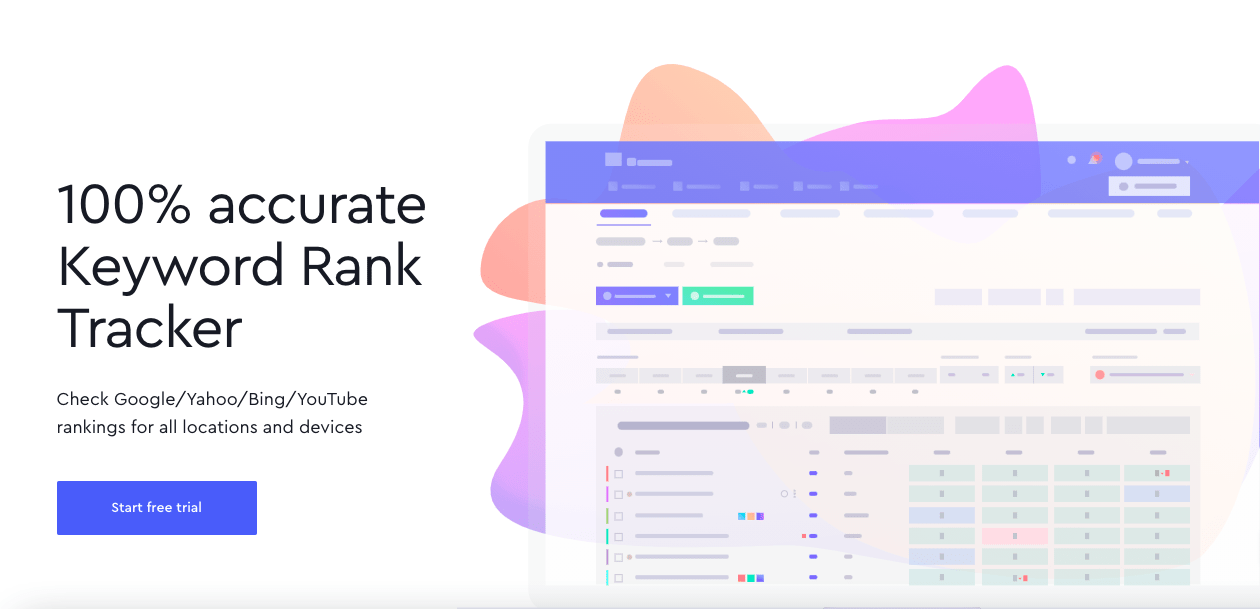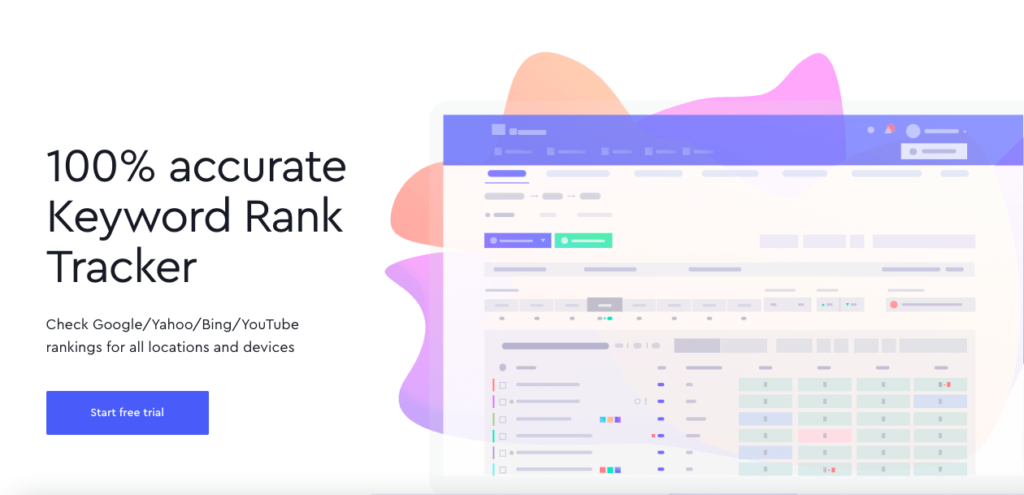 The SE Ranking bots collect data by simulating user's behavior for a targeted location. You can verify the data by checking the cache copy in storage.
SE Ranking is affordable and simple to use. I recommend it for small business owners.
Here's what you'll get with this Keyword Discovery Ranking Tool:
SERP features tracking
Google Maps results
Competitor tracking
Google Ads rankings
Insights into the top 100 search rankings
You can use the keyword tracker on SE Ranking's plans for $40 per month depending on how many keywords and websites you're monitoring each month.
6. SERPWatcher Rank Tracker
The SERPWatcher Rack Tracker is an SEO rank tracking tool that is getting more and more popular.
SERPWatcher is a tool from the same company that supports SERPChecker and was created with the intention of servicing website's needs to track their search engine ranking position (SERP).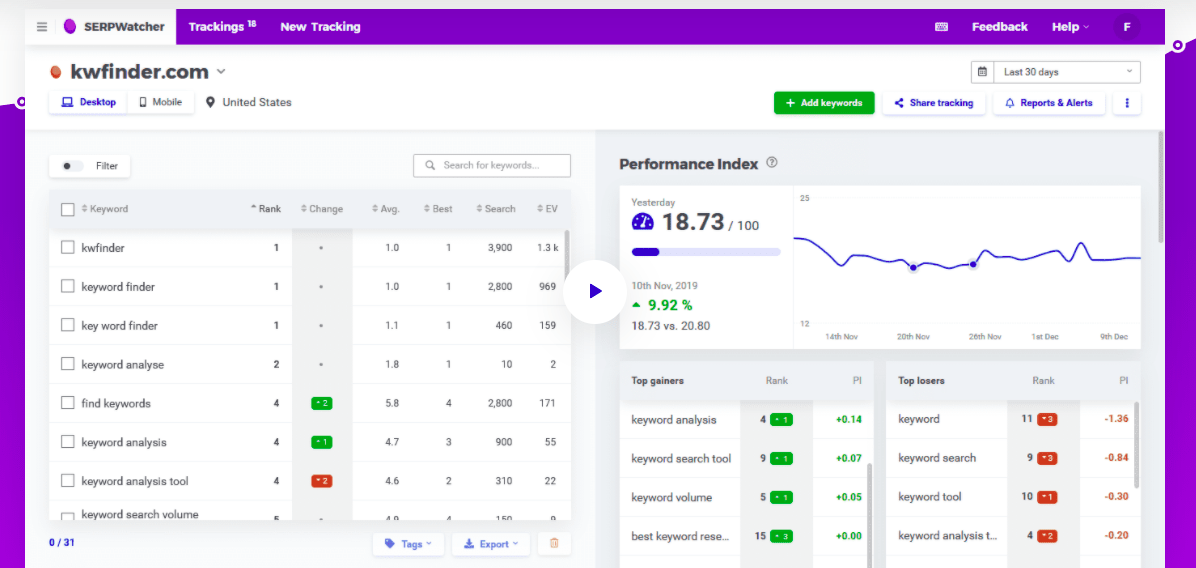 They focus on the goal of rank tracking with organic traffic to your website. They developed the Performance Index based on the current keyword positions and their search volumes.
Here's what's included in this Keyword Discovery Ranking Tool:
Keyword suggestions
Competitor keyword monitoring
Search SERP features
24-hour tracked keywords daily
Backlink monthly monitoring
Site lookups
Plans start at $30 a month and have annual discounted options. A free trial is offered as well so you can try it first.
7. The HOTH Ranking Checker
The Hoth is a search engine marketing company based in Florida that helps with SEO, PPC, and content marketing.
The Hoth Rank Tracker tool provides daily updates to monitor your keyword placements and see how your marketing campaigns are faring. You can set notifications make customizations so that any progress is recorded. It also tracks mobile and local results.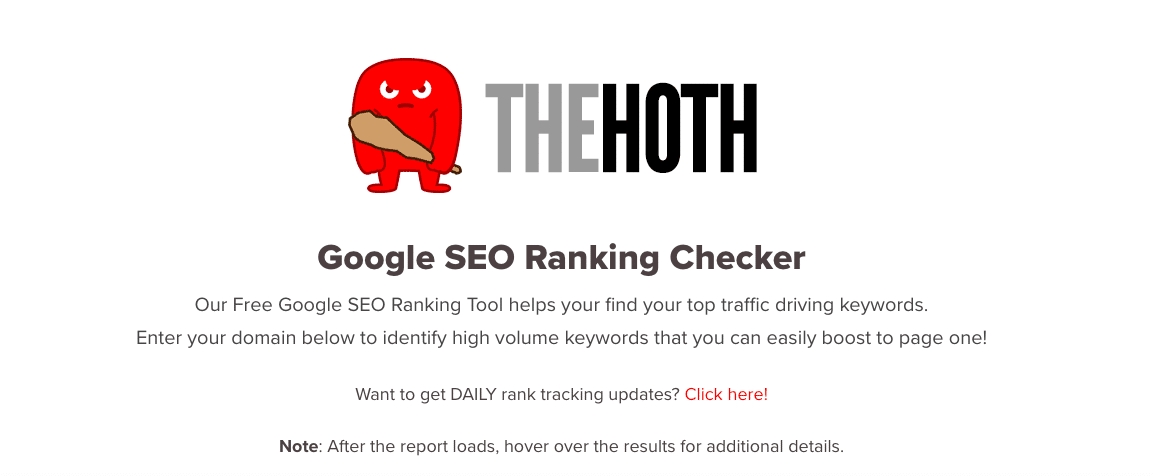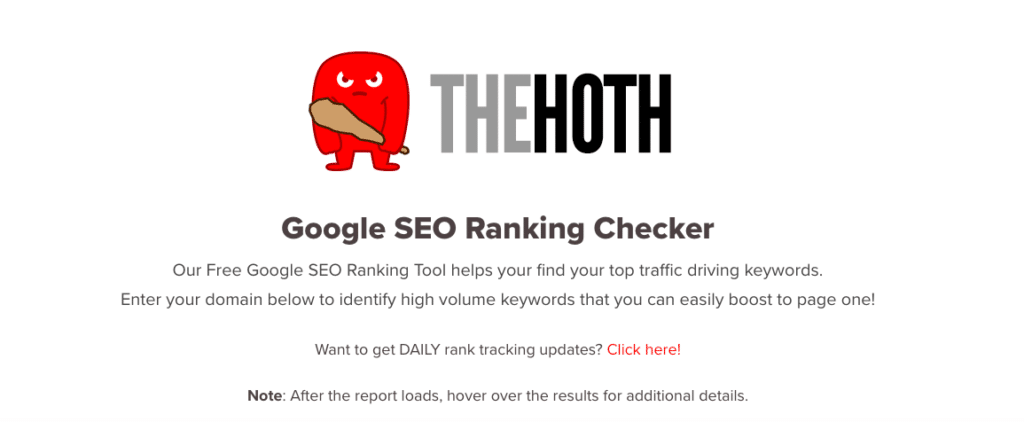 For agencies, the Hoth Rank Tracker can provide white label reporting to share with clients. The Hoth also provides a host of digital marketing tools and features so that you can constantly work to improve your rankings as you track them.
This Keyword Discovery Ranking Tool includes:
Keyword tracking
Daily keyword updates
Mobile rankings
Local rankings
White label reporting
Free rank checker
Link building tools
Content creation services
SEO management
Their keyword tracker is priced by the number of keywords needed, so it is flexible for smaller to larger websites and blogs.
8. Wincher Rank Tracker
Wincher Rank Tracker is an extremely simple and affordable keyword rank tracker packed with features. Its easy-to-read and insightful reports and dynamic pricing model are what make it unique.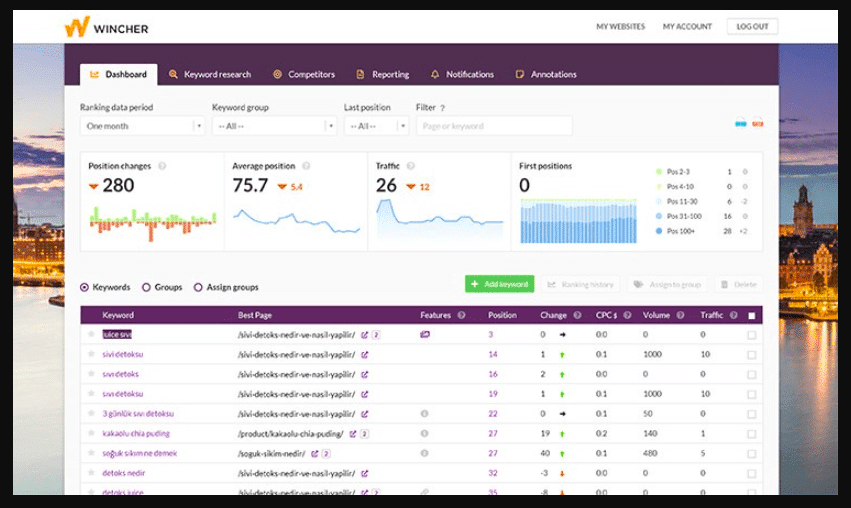 With this rank tracker tool, you can choose the number of domains and keywords you want to track.
Another unique benefit of using this tool is that you can add your teammates to projects and up to 10 competitors per domain at no extra cost.
Daily and accurate rank tracking
Integration with Wincher Keyword Research tool
Competitor tracking
Ranking alerts and automated reports
Website and keyword categorization
Desktop and mobile tracking
Adding annotations
The Wincher Rank Tracker's pricing model without commitment is $30/month for the first website with 100 keywords included.
9. RankTracker
The RankTracker is a reliable ranking platform for tracking keyword rankings across multiple websites and search engines.
Rank Tracker has daily keyword performance in real-­time, analyzes competitors, creates detailed reports, and identifies opportunities that can increase profits.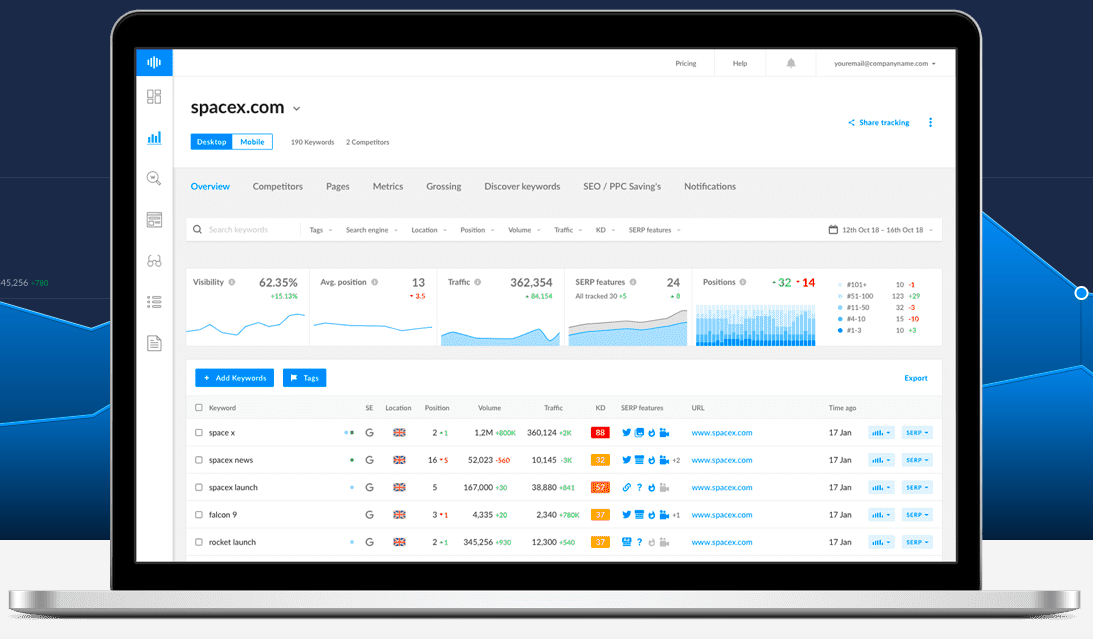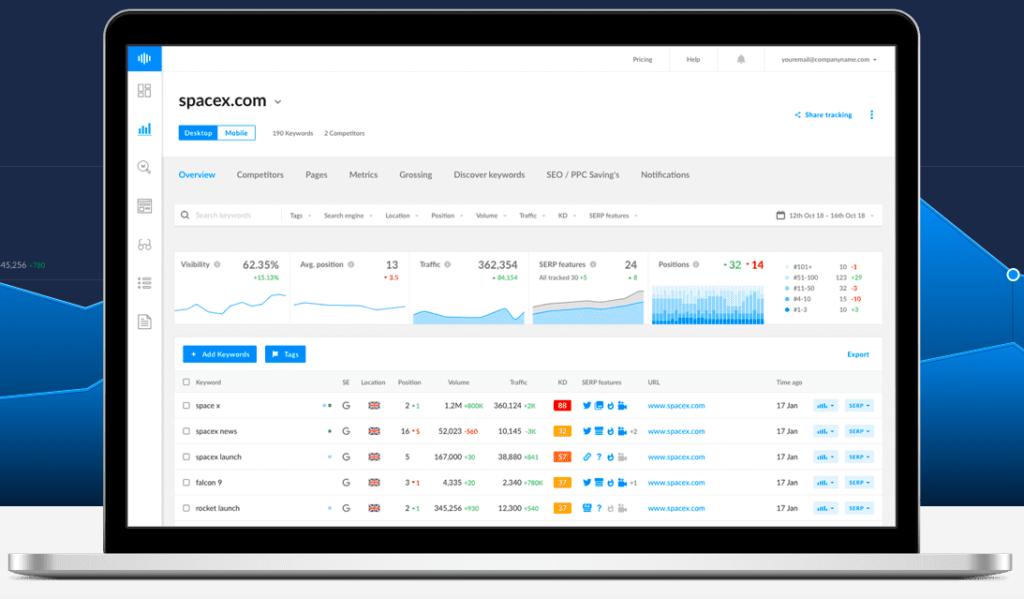 Set up is easy and the dashboard has good intuition.
They offer accurate and up-to-date information about your keyword rankings to improve them with the help of the other features of this tool too.
Rank tracker
Keyword finder
SERP checker
Web audit
Keyword discovery
The Starter package costs $15 per month. They also offer the Double Data package for $47 per month and a Quad Data package will will run $87 monthly.
10. Search Engine Reports Keyword Rank Checker
Search Engine Reports Keyword Rank Checker is a keyword competition checker that hyper focuses on the popularity of keywords out there. They work hard at understanding search engines, how they work and how they can affect your website's SEO.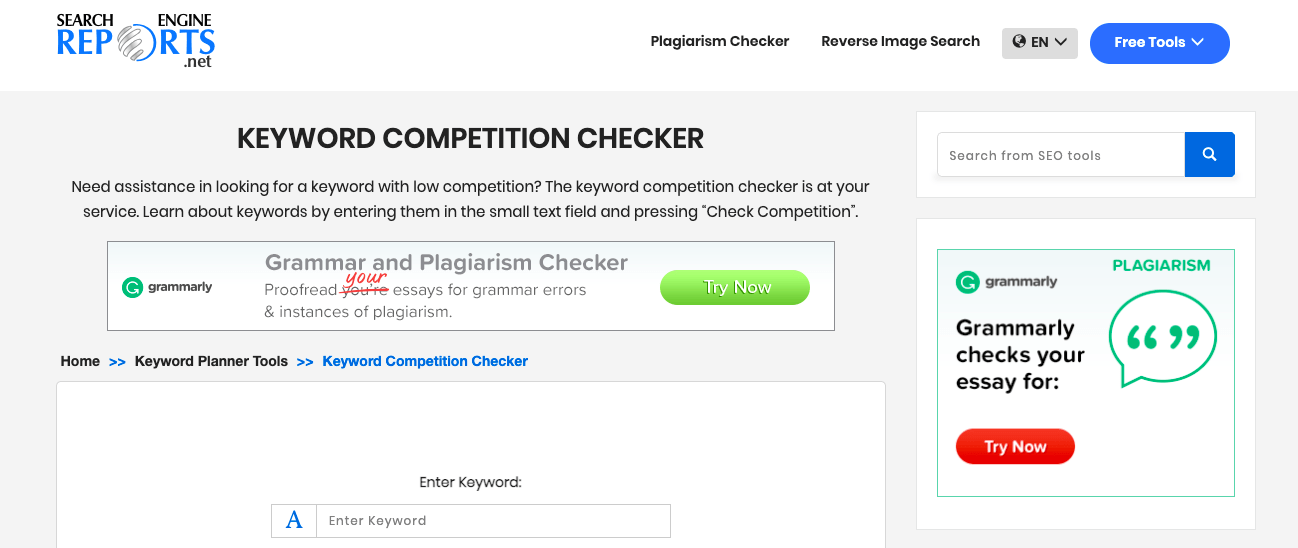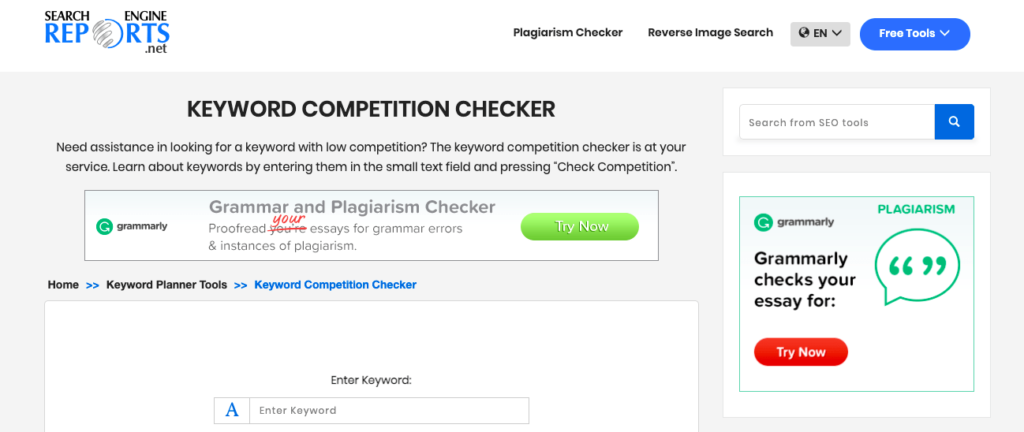 The keyword rank checker not only provides accurate rankings but also accommodates users with other search results.
You can report on keyword trends, keyword volume, and keyword difficulty. Making it one of the best free keyword discovery tools on the market.
Real-time keyword rank checker
Accurate reporting
Multi-platformed reporting
Keyword multi-features
Multi-device monitoring
The Search Engine Reports Keyword Rank Checker is free to use, with ads. Results may vary.
11. Jaaxy
Jaaxy was developed by affiliate marketers to help with the monetization of your website. It's an online keyword finder tool that specializes in niche or long-tail keywords.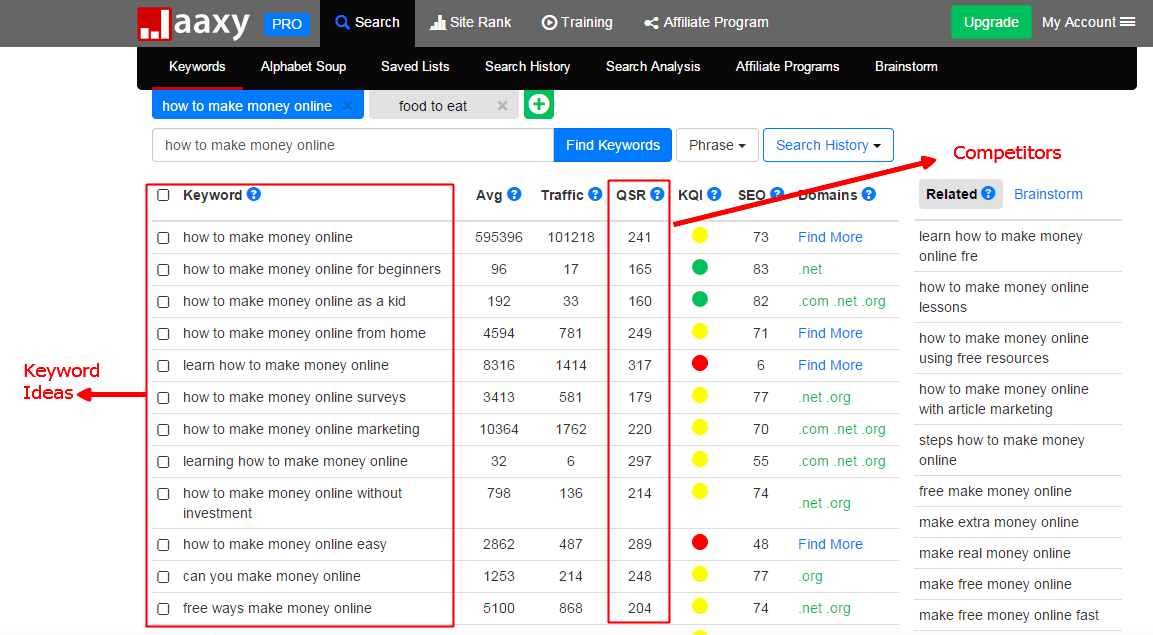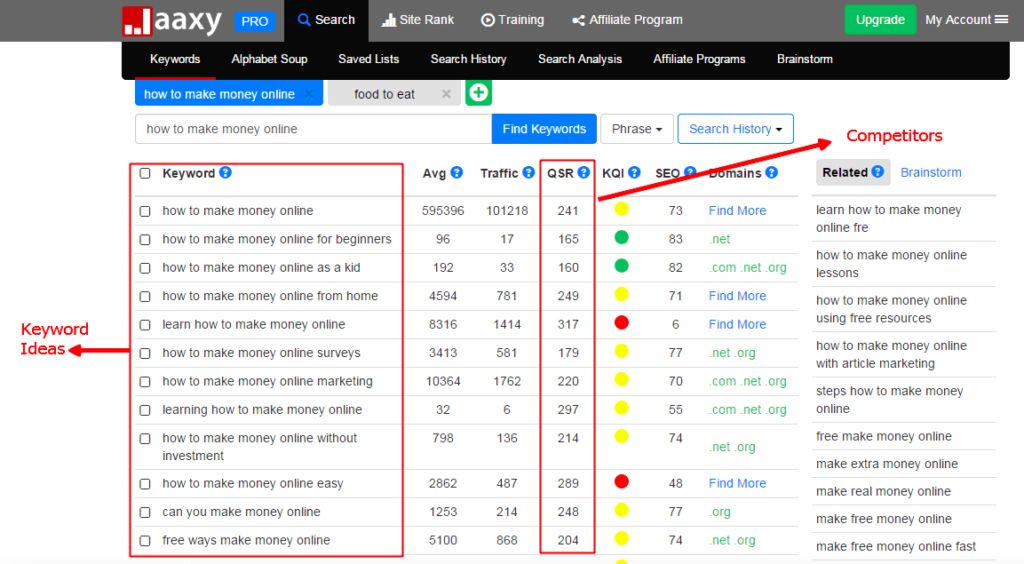 Jaaxy collects search data from the the search engines and offers an easy to use dashboard, however it is limited.
This keyword research tool also produces website traffic, competition, QSR, ranking and domain data. They perform up to five searches at once with multiple keyword search functions.
Keyword monthly searches
Estimated website traffic
Quoted Search Results (QSR)
Keyword quality indicator
Domain match
Related keyword monitoring
Website Ranking
Plans at Jaazy are free to start and then go up to $49 a month.
Final Thoughts on the Best Keyword Discovery Tools For Website Rankings
Are you now ready to choose the best keyword ranking tool for your blog?
I hope this article helped you find the right keyword analyzer to really boost your website rankings.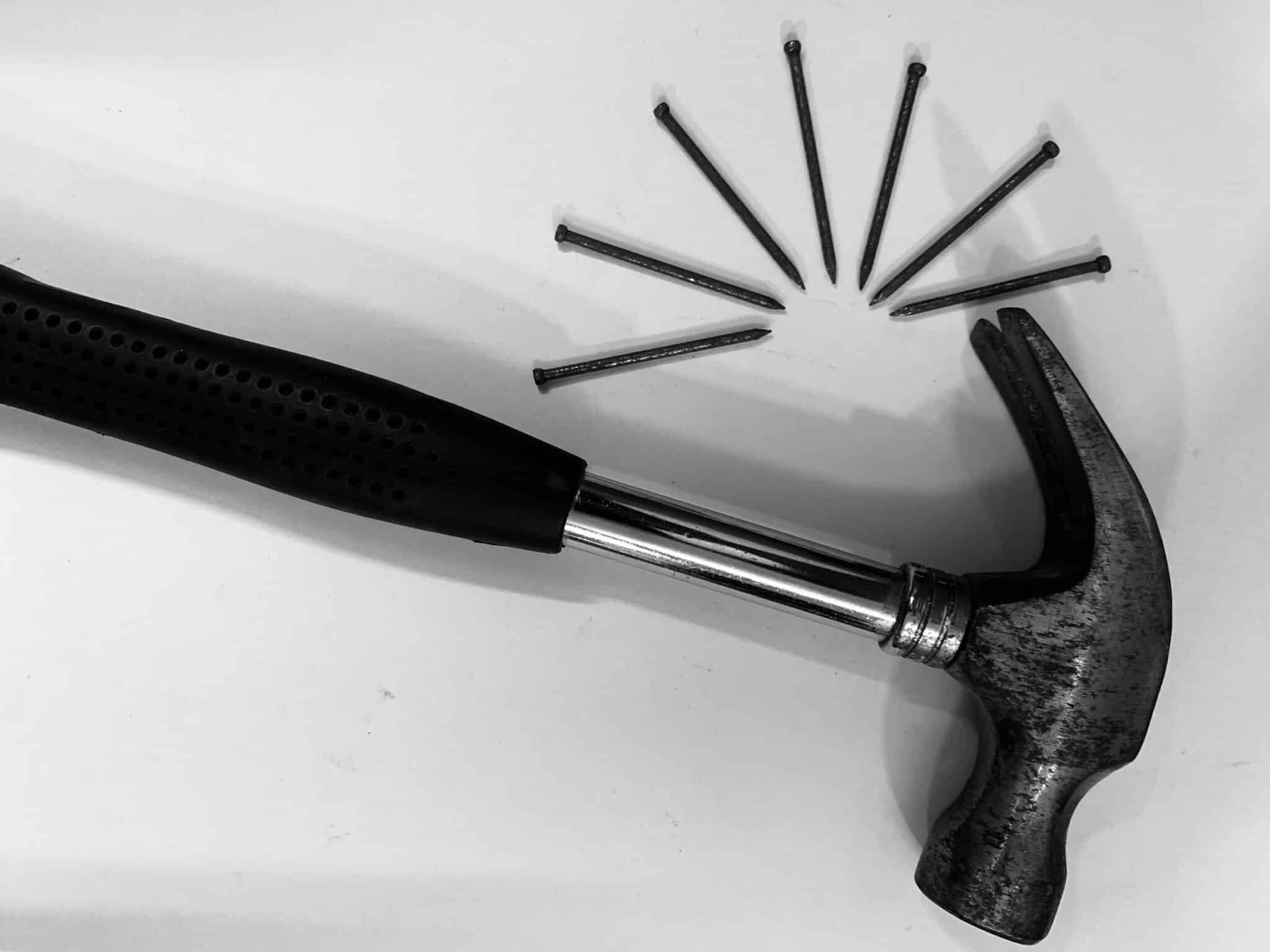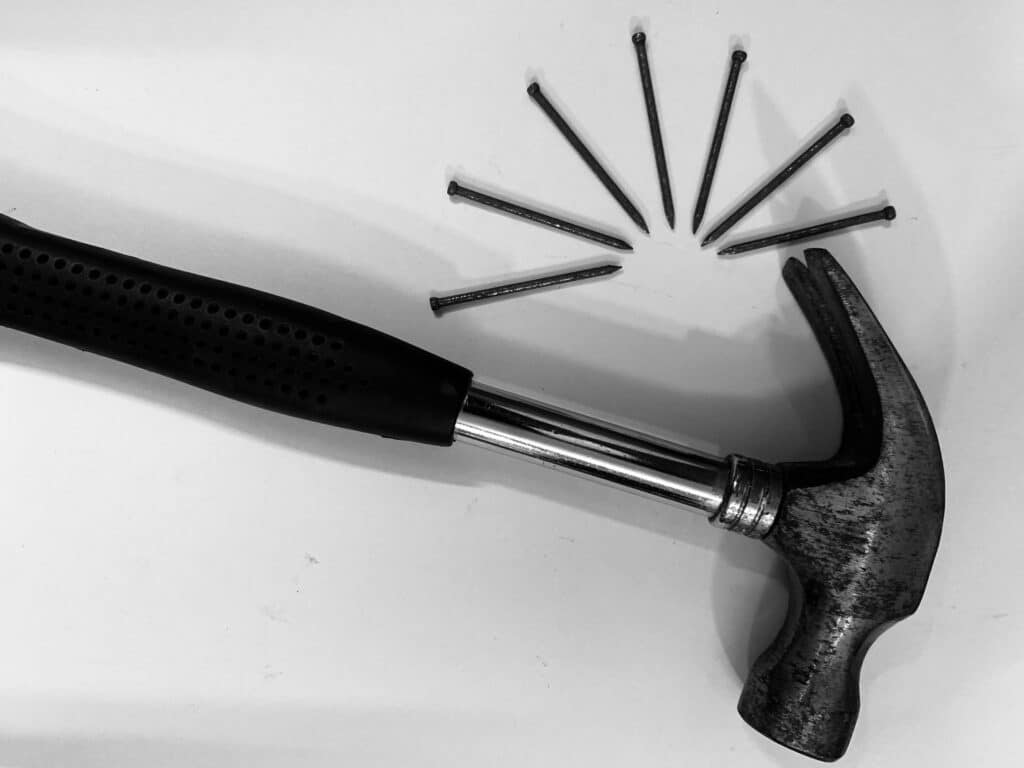 To recap, we covered 11 best keyword discovery tools along with some recommendations and tips to boost your traffic.
At Bramework, we live and breathe blogging. We created the Blog Post Builder and Keyword Analyzer so you could blog better, faster, smarter and create the life of freedom that you desire!
What keyword tools do you use to better your blog? Let us know in the comments section below! We are always happy to hear from our readers.
Happy blogging!
UP NEXT: Is Blogging Worth It in 2022: How to Master the Art of Blogging?
Image credit: unsplash.com, bramework.com
(Original Article Date: February 23, 2021/Updated By Editor on December 28, 2022)
Get Your FREE AI Generated Blog Outline
Cut Your Blog Post Writing Time in half
✅ No More Writer's Block
✅ Instant Post Structure
✅ Write 5X Faster!