How to Monetize Your Blog: 15 Proven Ways to Make Money Blogging
Did you know that your blog is a major money magnet?
Knowing how to monetize your blog can change the entire content marketing game for you or your business! When you understand all the different ways to make money blogging, you can begin to increase your monthly recurring revenue.
We will cover all the ways you can monetize your blog along with attracting new and loyal readers.
How to Monetize your Blog
Who doesn't want to make money blogging? We know you do.
When it comes to monetizing your blog, we have become the masters here at Bramework! We are not only helping you to blog smarter and faster, but we also know how to help you make the most out of your content when it comes to monetization.
Here are 15 ways you can start making money blogging:
Affiliate Marketing
Add Advertisements
Email Marketing
Offer Free Ebooks
Sell Online Courses
Sell Digital Products
Offer Coaching Services
Secure Sponsorships
Offer a Paid Membership Plan
Launch a Virtual Summit
Accept Donations
Start a Podcast
Offer a Paid Link Exchange
Include Sidebars and Widgets
Offer Sales via Pop-ups
Ready to find out in detail how to start making money with writing your blog? We are too!
Your blog is the biggest money magnet if you know how to monetize it! Check out these 15 ways to start making money off your blog, right NOW!☝️via @Bramework #blogginghelp #monetizeyourblog
Click To Tweet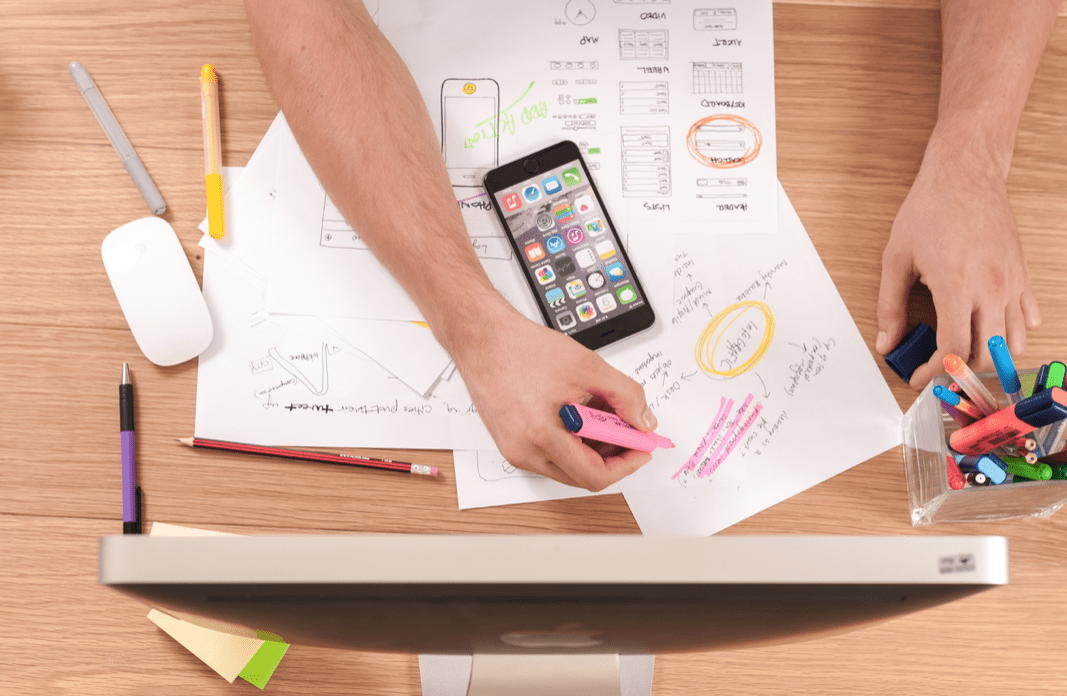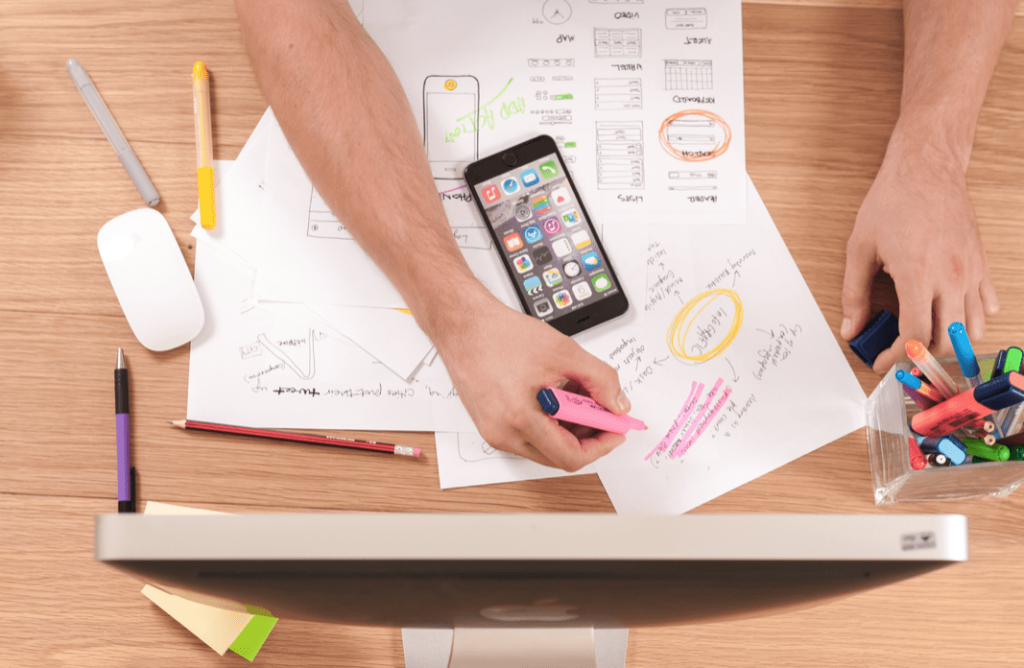 Want to get more clicks on your blog posts?
👋 Try Bramework's AI title generator
Generate FREE Blog titles that catch visitor's attention and make them want to click through to read more.
1 – Affiliate Marketing
Your blog is and can be the most important part of your business strategy for success. We talk a lot about making your blog better at Bramework so now it's time to make your blog work for you!
Affiliate marketing is an excellent way to make money off of your blog! If you haven't been participating in affiliate marketing, now is the time to do your research.
What is affiliate marketing?
According to BigCommerce, affiliate marketing is the process by which an affiliate earns a commission for marketing another person's or company's products. The affiliate simply searches for a product they enjoy, then promotes that product and earns a piece of the profit from each sale they make.
The sales are tracked via affiliate links from one website to another.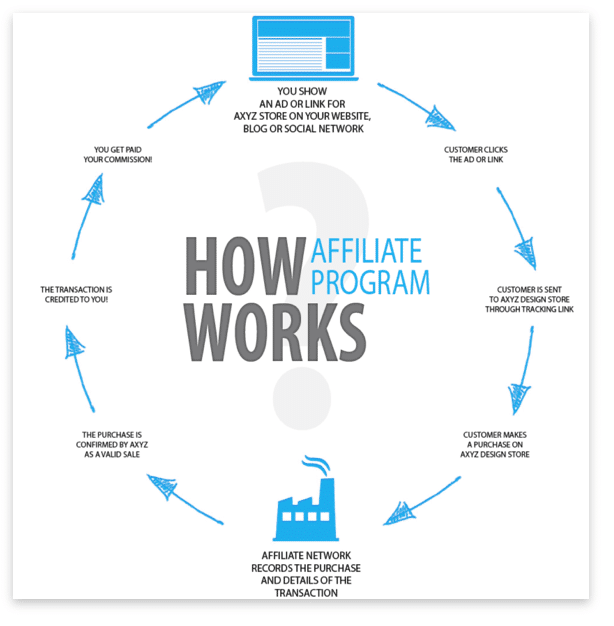 Here is the way to do that within your blog:
Step 1: Sign up to be affiliate partners with all the tools you use, recommend or refer out.
Step 2: Encourage reciprocal affiliate partnerships with others, introducing yourself or including them in your content.
Step 3: Include your unique affiliate links in your content whenever, or wherever you can! Encourage your partners to do the same.
If you are a large company looking to outsource affiliate marketing to an awesome team, check out A is for Affiliate – they have a killer program to make you money without you lifting a finger!
Affiliate marketing can more than double your monthly recurring revenue if you incorporate it into your blog.
2 – Add Advertisements
This may not be your favorite route to monetize your blog, however, it could be a lucrative one! When you add paid advertisements (or even unpaid!) to your blog, it may increase your MRR.
Choose advertising partners that you use, recommend or refer! Here are a few ways you can add advertisements to your blog without turning your visitors away:
Create branded advertisements to insert into your blog. Helping to incorporate your logo encourages a trusted recommendation. Try to fit these ads in your blog so they make sense to the content you are writing about in that area.
Add sidebars for paid ads that are attractive to your readers. Only place ads in places on your blog that you know your readers will get value out of it. Make the ad make sense to them!
Add footer ads to the bottom of your blogs where the reader can scroll to get additional information.
Add pop ups to a link that they click on, so they can get more information. These pop ups should be solely about the advertisement and link them directly where they need to purchase.
PRO TIP: Be as simple and straight to the point with your ads. Don't include extra buzz words or useless images that aren't needed. Your reader should be able to look at the ad and know exactly what it is and what it does within 3 seconds to increase conversion.
3 – Email Marketing
You might be asking yourself, how are you going to use email marketing to make money when we're talking about monetizing your blog?
Email marketing has a LOT to do you with your blog! If you haven't crafted a weekly or monthly newsletter talking about your content, you may need to rethink that strategy! Once you have landed those email subscribers (from learning how to build brand awareness here), it's time to bring them some value!
In every blog post, you should have a very important CTA (call to action) offering something of value. Your goal is to obtain email addresses (a precious commodity now a days) and fill their inbox with resources that will help them. If you're obtaining email addresses from your blog post, you are building a loyal fanbase. Don't let them down!
Here is Bramework's CTA – we are offering a few!
As you can see, it pertains to the blog post topic. We are offering a free blog writing checklist, along with obtaining an email address. Now how do we monetize this?
Once you have the email address, your newsletter should then be a lead conversion magnet. Be sure to bring value to your reader by continuing to provide resources. Gage their interest by tracking clicks and open rates, then offer them your product or service based on their activity. One email obtained could be a customer for life and all of that came from your blog!
If you offer a valuable CTA, you gain a loyal fan! You can then offer them a lifetime of value. Your blog is the circle of life.
4 – Offer Free E-Books
Monetize your blog with freebies! If you haven't crafted a branded e-book by now, get the tools out!
How does a free ebook make you money? Offering your readers value through your blog is key to success, we've established that. However, if you can offer them expert advice that they can download and own – you are providing extra value. A free ebook could help someone change the course of their business or even their life!
If they have downloaded a valuable piece of content from you, the odds are that they will back for more! You will gain trust, authority and respect from your audience and that will lead to conversion. If it's done right, the hope is you will gain a loyal customer.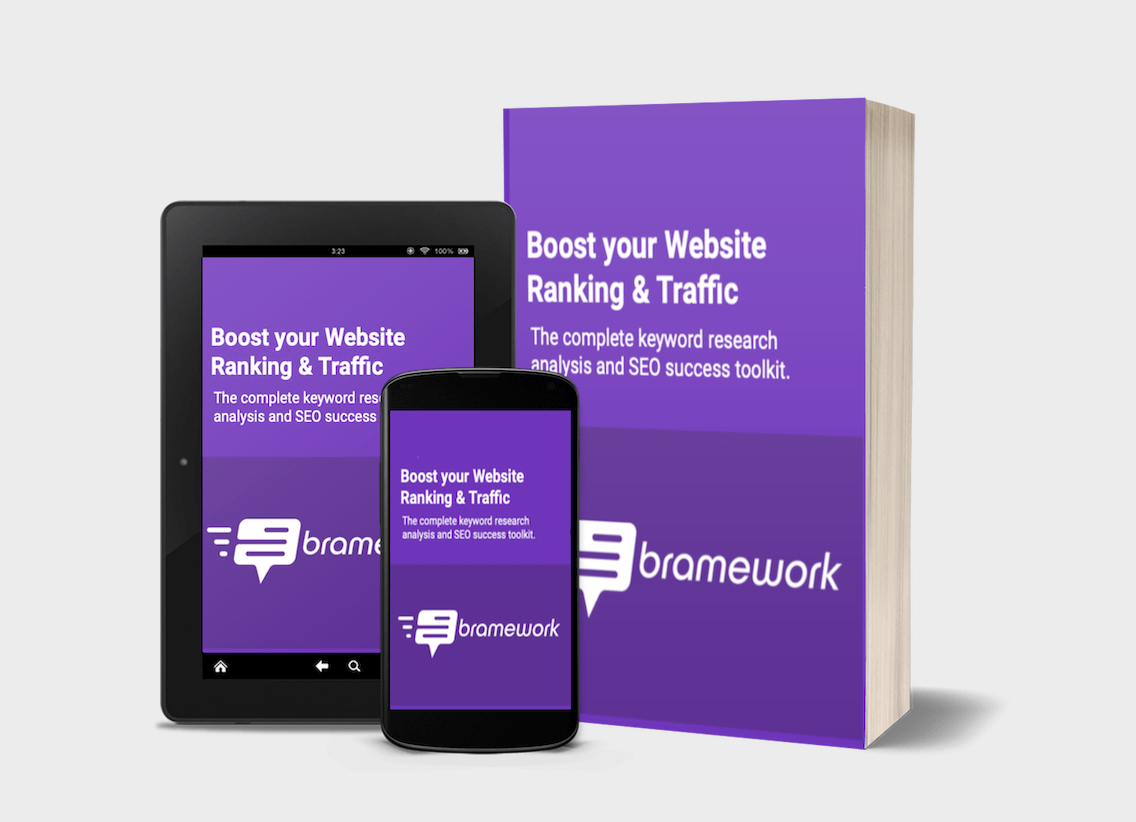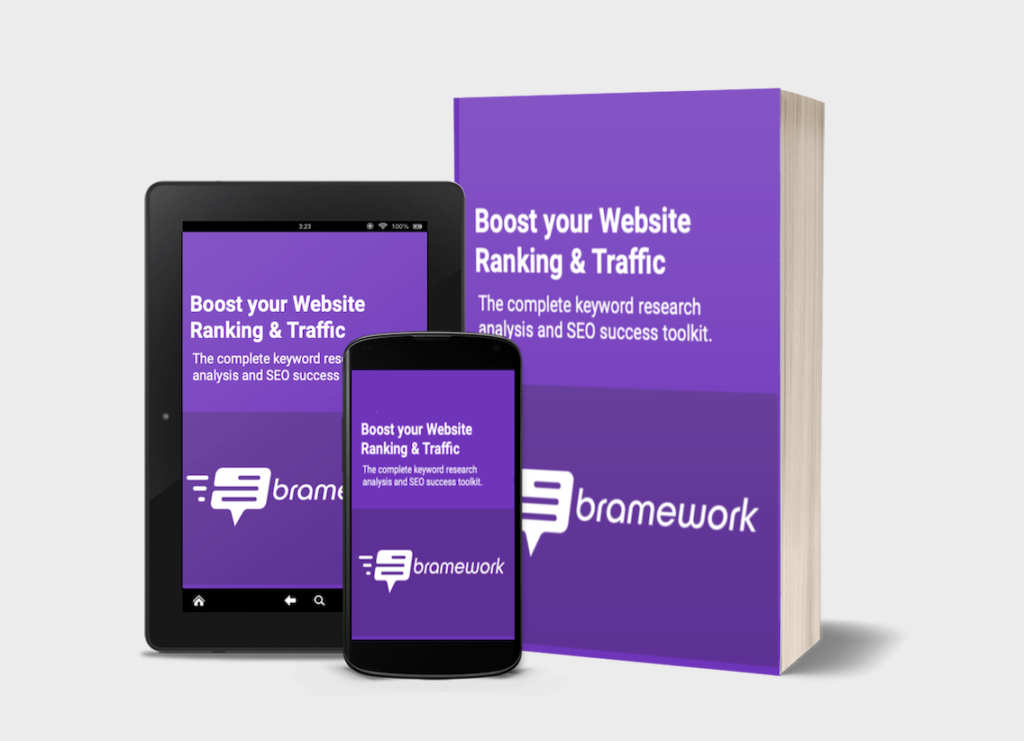 Bramework put together a free ebook on Boosting Your Website Ranking and Traffic. We offer it as part of our blog, our newsletter, and on our sidebars of our content. We also include in various areas of our website. Give it a download and let us know what you think!
5 – Sell Online Courses
One of the benefits of having a blog is to educate your audience. The only problem with that is there are different types of learners. There are both audio and visual learners out there. Different learners would benefit from having a more hands-on experience when it comes to absorbing your content.
Offering an online course could be extremely valuable to your audience! When you have defined, analyzed and implemented your keywords you can then determine what your audience needs to learn from you. You can even see how many will be interested by including an offering to sell online courses right in your blog!
Monetize your blog by selling an online course embedded in any article of your choosing. Sounds easy right? That part definitely is! You then just have to pre-record your online courses, apply an educational aspect for interactivity and include a payment gateway so that your audience can purchase.
We aren't the experts here and don't pretend to be! Check out this in depth guide to create and sell online courses in 2020 by Thinkific for help with that.
6 – Sell Digital Products
If you have the ability to sell digital products on your blog, it is a great way to monetize! Earn money by creating content all around selling digital products and the value they bring to your audience.
What are digital products?
Free E-books
Virtual courses
Memberships
Premium content
Printables
Music or audio files
High resolution images or Stock photos
Files like Icons, Photoshop files, and resources for graphic design
Website templates
WordPress themes
WordPress plugins
Software
Software add ons
Selling digital products has a high income potential, small start up costs and the ability to reach customers worldwide. What a trifecta win! They are relatively low maintenance as there is virtually no inventory to maintain. Offering these digital products in your content is a quick and easy way to monetize your blog.
Now you just have to create them or partner with the right people to offer them!
7 – Offer Coaching Services
Calling all coaches! Selling coaching services is a great way to monetize your blog!
The industry standards are always changing and evolving. There are many people out there that are looking to better themselves with certifications, coaching and business advice. If you feel you have what it takes to provide expert advice, help your audience learn or just teach them a skill you know by selling coaching services on your blog!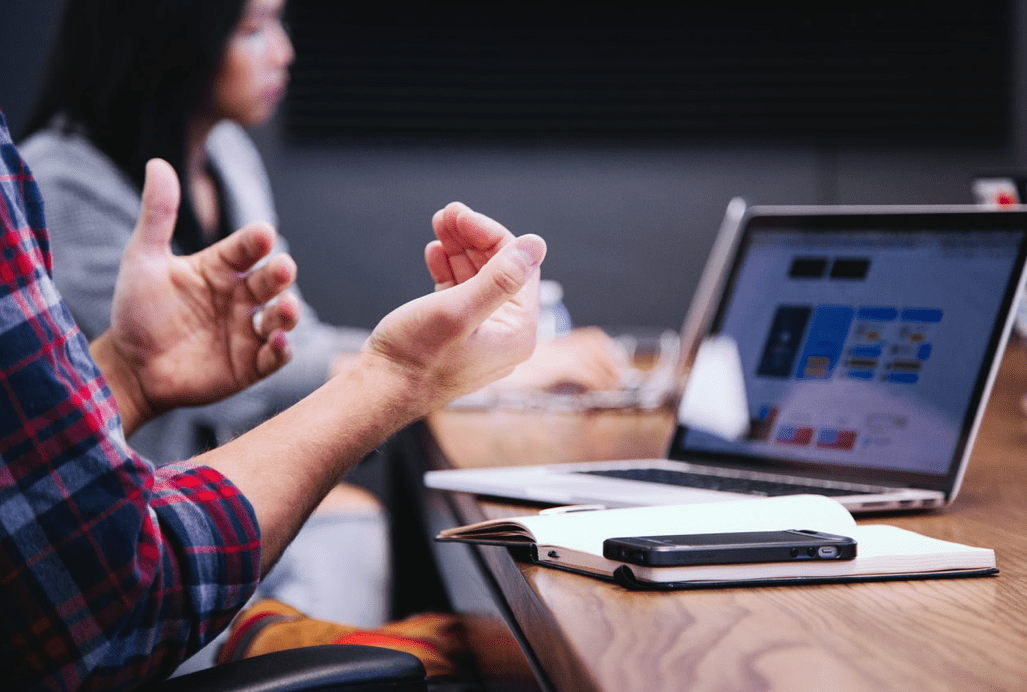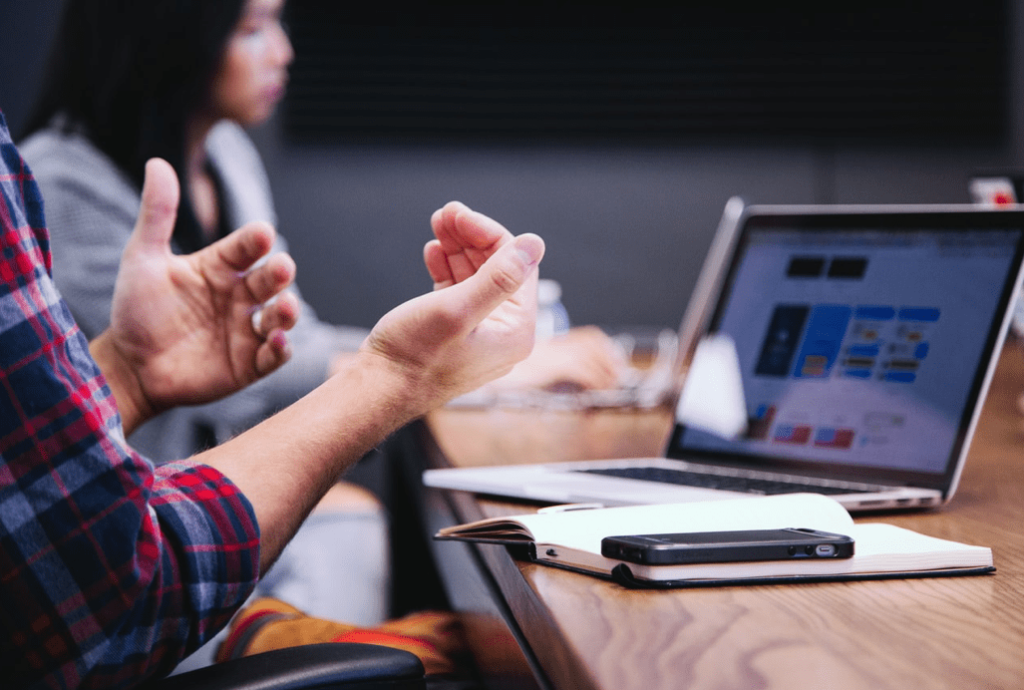 A creative way to sell coaching services on your blog would be to craft a post all about the value your students get out of the course.
Writing a blog about your online courses is a great way to kick start a campaign around selling them! Tag friends, family and partners when it comes to creating these online courses and encourage them to share. It's important to start somewhere – that could happen right on your blog.
For more information, check out the Work at Home Woman for help on selling courses the right way. Pretty soon your courses will be filling up and your bank account too!
8 – Secure Sponsorships
Sponsorships have the ability to make or break a business at times! Without sponsorships, events wouldn't even happen. What does sponsorship requesting look like? Let's dig in.
Let's first break down what sponsors are. According to EventsandSponsors.com sponsors are supporters and can be companies, corporations, brands or individuals that fund your event with money or resources (including messages) to receive benefits your event has to offer.
Whether you are looking to sponsor an event or more, you can write up the value of this in a blog! Your blog could include a testimonial to how valuable the sponsor is, what they do and how appreciative you are to have them. You can offer quotes, images and backlinks to these sponsors in each article. What a great way to show your appreciation!
9 – Offer a Paid Membership Plan
Offering a paid membership plan through your website is one way to monetize your blog, if you can!
Paid membership plans mean that you are requiring a login to your website that "unlocks" the tools they need to use (owned by you). Paid membership websites charge a small monthly or yearly fee for access to premium content. You can also offer to unlock content in a course on a one-time fee basis, and just host your premium content inside a members only area.
The great thing about membership sites is that it allows you to leverage your content by offering it as a reusable asset. You can create it once and sell it to hundreds or even thousands of students for years to come. Membership sites can also be totally automated. Again, this all ties back to your blog because you would create articles about the value of these memberships that are open to your audience regularly.
10 – Launch a Virtual Summit
Want a fun way to make money through your blog? Host a virtual summit! These are all the rage right now as people are attending more and more online events.
Launching a virtual summit is a lot of work but has a HUGE payout. If you create content around educating your audience, providing a service or skill set that they can purchase and have a lot of partners – a virtual summit could be a great way to make a splash.
According to the experts at AdEspresso, a virtual summit is a type of collaborative online event in which speakers are interviewed by a host. It's like an online conference with a collection of digital presentations from 6 to 30+ experts on a topic.
If you can rally the troops and create premium content around this virtual summit, do it! Offer tickets to get in this event, sponsorships, paid ads and more. Jackpot! This takes time and dedication, so be sure you have both if you want it to be successful.
11 – Accept Donations
Are you afraid to ask for donations on your website? Don't worry, you aren't alone.
Accepting donations is an avenue to monetize your blog that requires an extra step. If you are accepting donations, you would need to be affiliated with a cause or charitable foundation that takes a portion. We encourage you to support non-profits if you haven't done so already!
There are specifics to accepting donations to your blog or website that should be followed in order for it to be successful. Network for Good put together a great list of how to ask for donations on your non-profit marketing blog. Not only does this help make you money, it will also support a cause you feel strongly about. That's a great business strategy!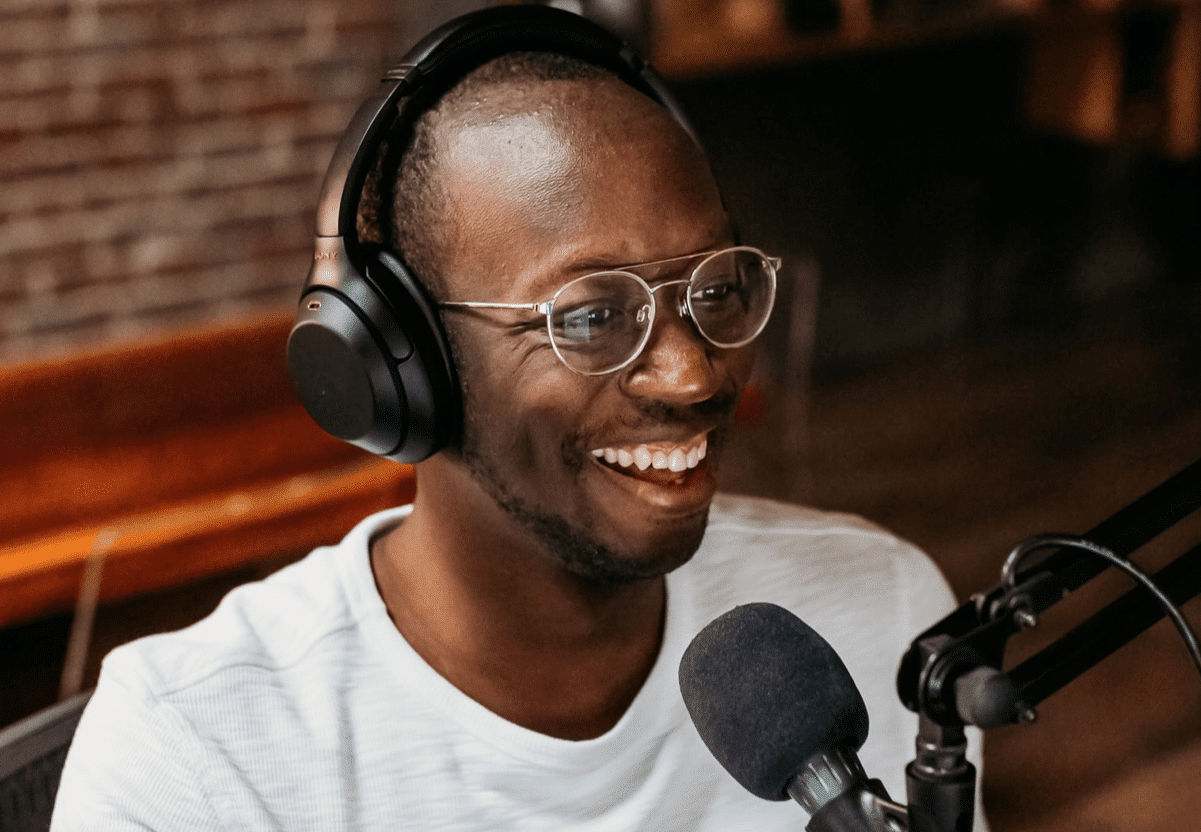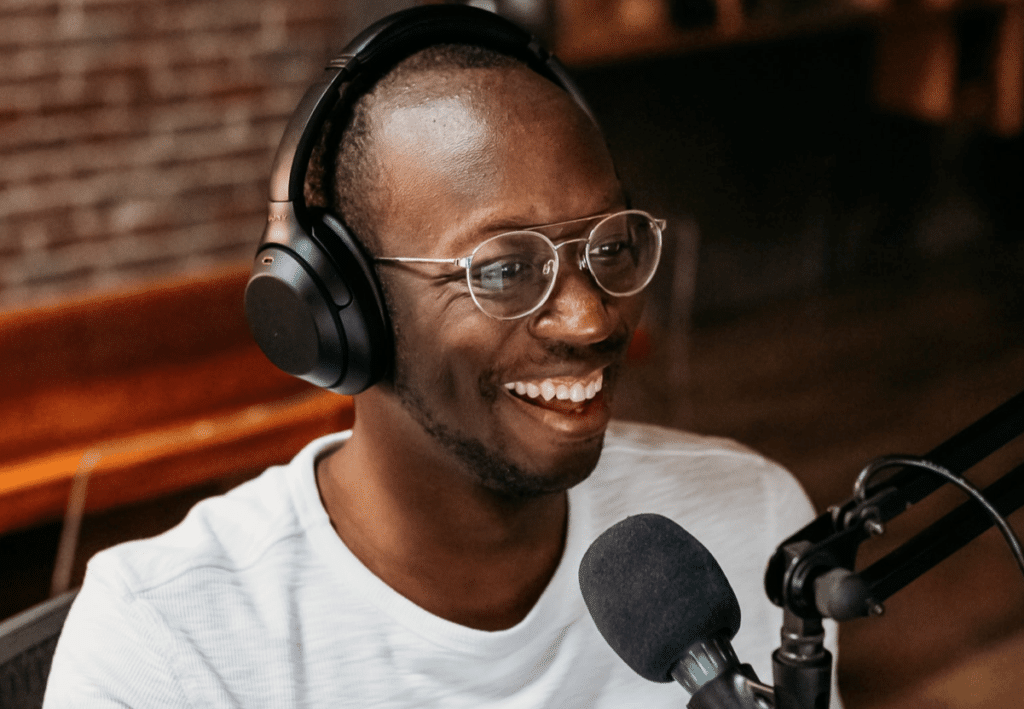 12 – Start a Podcast
This is a fun one! Start a podcast to help make money through your blog. Who doesn't love a good podcast? Just about everyone has listened to our launched a podcast in the last few years.
Starting a podcast is a big job! You will need the right tools, the right network and the time to record. Once you have the building blocks in place, you can promote your podcast through your content over and over.
Not sure where to start? You should definitely consult the experts on this one. Joe Casabona is a WordPress podcaster that has been around for years teaching people the basics of how to start. Here is a great webinar on "How to Start a Podcast" by Joe that has all the details.
The wonderful thing about podcasts is that you are often doing them repeatedly, so that gives you another topic to focus on through your content as well. You can write about your podcasts weekly, monthly or quarterly and add that into you content calendar. You also build partnerships through podcasting as well!
13 – Offer a Paid Link Exchange
Link exchanges can be lucrative if you do them correctly. Don't get caught in a link spam war!
What is a paid link exchange? Link exchanges are programs in which one site offers to link to another site in return for a reciprocal link. The key idea is a trade of a link for a reciprocal link. Link exchanges are good when the website or blog you're linking to ranks high in search engine. It will add value to your website as well as theirs.
If you keep creating valuable content, your rank in the search engines will raise as well. Once you have enough trust and authority in the search engines you can offer paid link exchanges for placement in your blogs. Keep writing! Bramework can help you write faster so you can make more money blogging.
14 – Include Sidebars and Widgets
Depending on the theme of your blog, you can use other areas of the page to monetize.
Whether you're using Gutenberg, a page builder or a WordPress theme, you can customize your blog so that you have sidebars and widgets available. These can be money magnets if you offer the right CTAs (calls to action).
If you enable sidebars and widgets on your website, you can include affiliate banner ads, downloadable content, tickets for events, paid advertisements and more! The options are endless, however, you don't want to bombard them with too many. Pick and choose the spacing on your blog so it doesn't distract from your content.
For help with sidebars and widgets, WinningWP put together an epic list of the best uses, plugins and help with installations. Make your sidebar widgets count!
15 – Offer Sales via Pop-ups
We all know the power of pop-ups. You may have a love-hate relationship with pop-ups, however, you can't deny that they are lead generation tools.
Enabling a pop-up on your blog with the right call to action can help monetize your blog too! We recommend creating a branded pop-up that helps you gain email subscribers, offers downloadable content, sells a service or a product. Be sure it is pleasing to the eye and has a close option!
There are many different ways you can add pop-ups to your blog. You can add a plugin or use a page builder with a built in template for help as well. Tools like Canva also help you design pop-ups to stay on brand. Configure the right display options, the right triggers and always, always, always A/B test it! Data doesn't lie.
Bramework Wrap Up: Monetize your Blog
Ready to start making money blogging? We know you are!
We can help you make more money with your blog by shortening the time it takes to create it. If you need to focus more of your energy on these tips to monetize your blog, you will need extra help to create content! We could save you that time at Bramework.
We hope this article has helped you learn new ways to make money with your blog! Reach out to us if you'd like to join our email list, try out the Bramework blogging tool or partner with us. We'd love to hear from you!
Good luck monetizing your blog, friends!
Image credit: unsplash.com, bramework.com
Get Your FREE AI Generated Blog Outline
Cut Your Blog Post Writing Time in half
✅ No More Writer's Block
✅ Instant Post Structure
✅ Write 5X Faster!