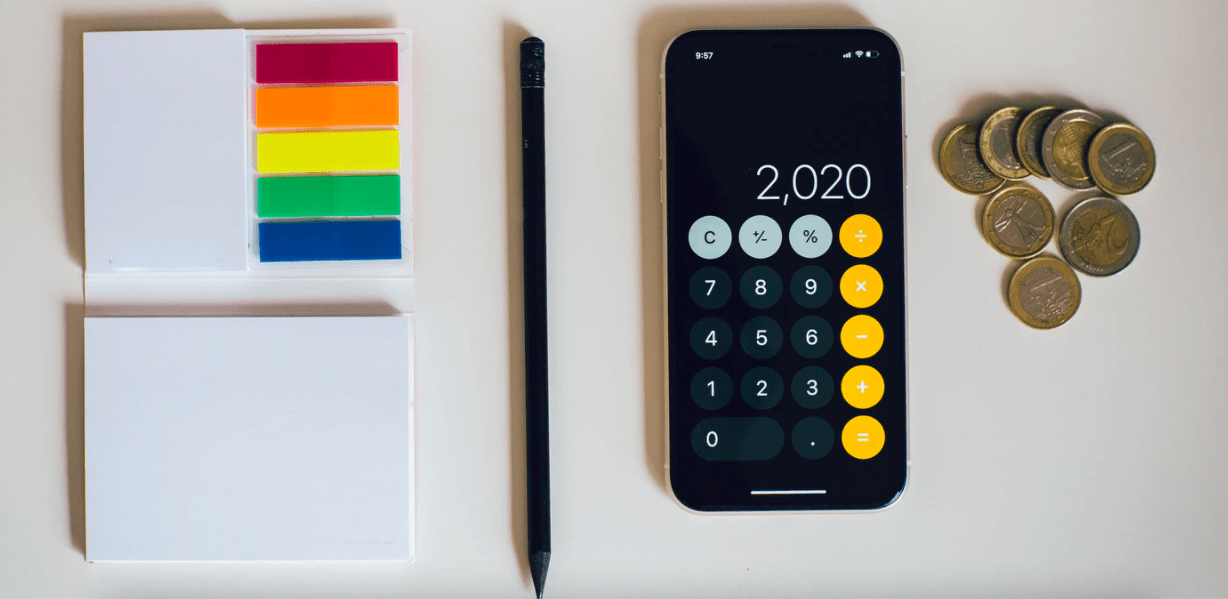 Are you on the conversion rate optimization hunt?
As a marketer, you may have used the term or have been trying to improve your own conversion rates. That's why we compiled this information all about conversion rate optimization or CRO.
In order to help publishers, marketers, and web developers to make their conversion funnel experience as optimized as possible, conversion rate optimization (CRO) offers advanced techniques, tools, and optimization techniques.
By following this conversion rate optimization strategy, you are essentially choosing a series of resources that help you analyze and improve the visitor experience and conversion rate on your website.
Let's talk conversions.
What is Conversion Rate Optimization?
Before we dig in, let's define things.
Conversion rate optimization, or CRO, is the process of increasing the percentage of website visitors who take an action, like filling out a form or buying a product. Here's the break down:
Conversion
Conversion means a change from one state into another. To persuade someone to take action: visit a landing page, click a button, fill in a form, add a product to a cart or more.
Rate
A rate is typically a number that expresses a percentage or speed. A conversion rate in marketing is a percentage of people that took action out of the total number of people that could have taken that action, but did not.
Optimization
Optimization means improving upon the data. The CRO process involves understanding how users move through your site, what choices they make, and learn what's stopping them from taking any action.
This means you may need some tools for the job! Understanding CRO is important for the growth of your business.
Here's the thing: if you don't invest in conversion rate optimization, you're leaving opportunities on the table and your not caring about your website visitors. One of the fun parts of CRO is measuring how, where and when people only take action.
So how do you find out what a good rate is?
By following this conversion rate optimization strategy, it will help you analyze and improve the visitor experience on your website. #CRO
Click To Tweet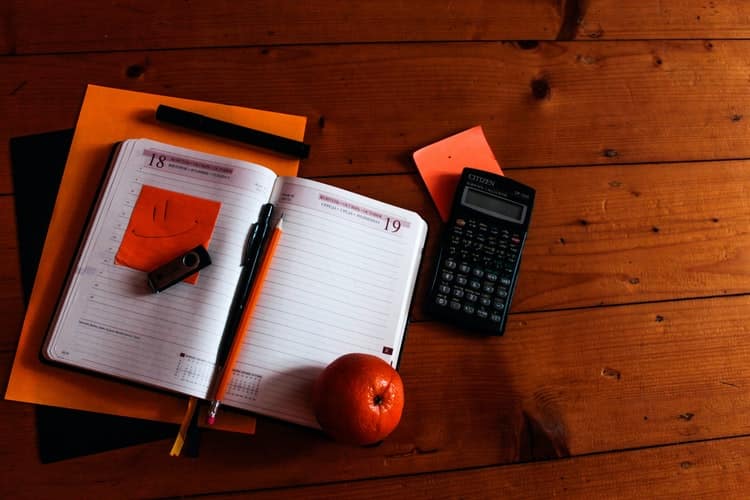 How Do You Calculate a Conversion Rate?
It's time to do some math.
Your site's conversion rate is the number of times a visitor completes an action divided by your total website traffic.
For one-time purchases, divide the number of conversions by the number of times the visitor came to your site.
For subscription-based websites, divide the number of conversions by the number of visitors.
Conversion rate optimization happens after the visit makes it to your site.
Not to be confused with conversion optimization for SEO. This focuses on where your visitors are coming from, how many clicks you get on certain areas of the website, and which keywords are driving traffic.
You can track these with a UTM parameter tool like JotURL for SEO optimization.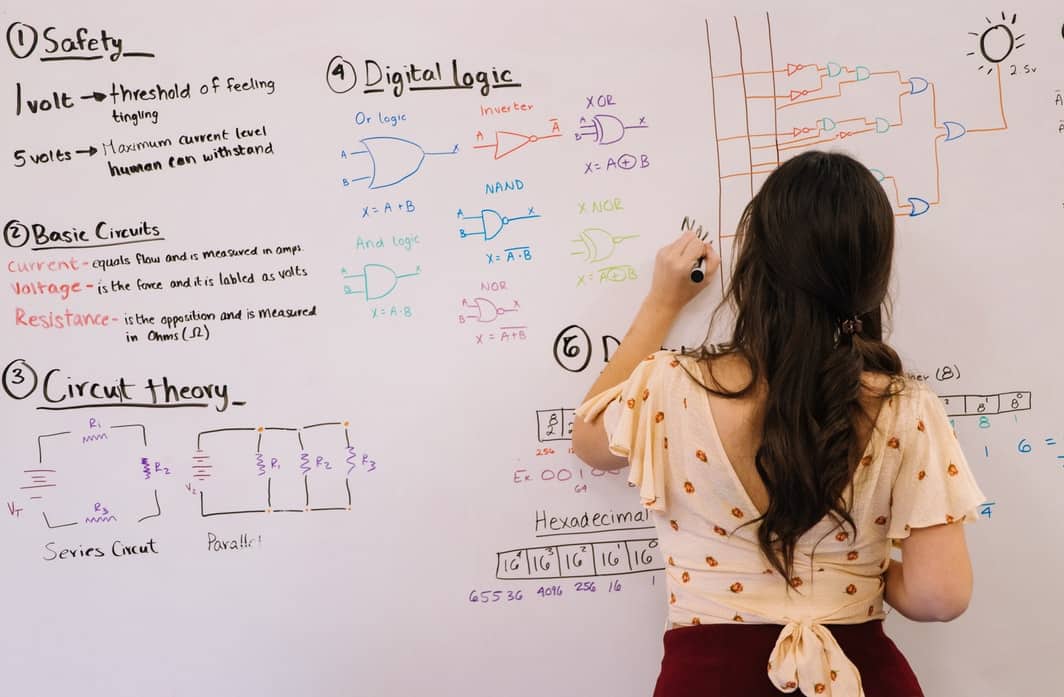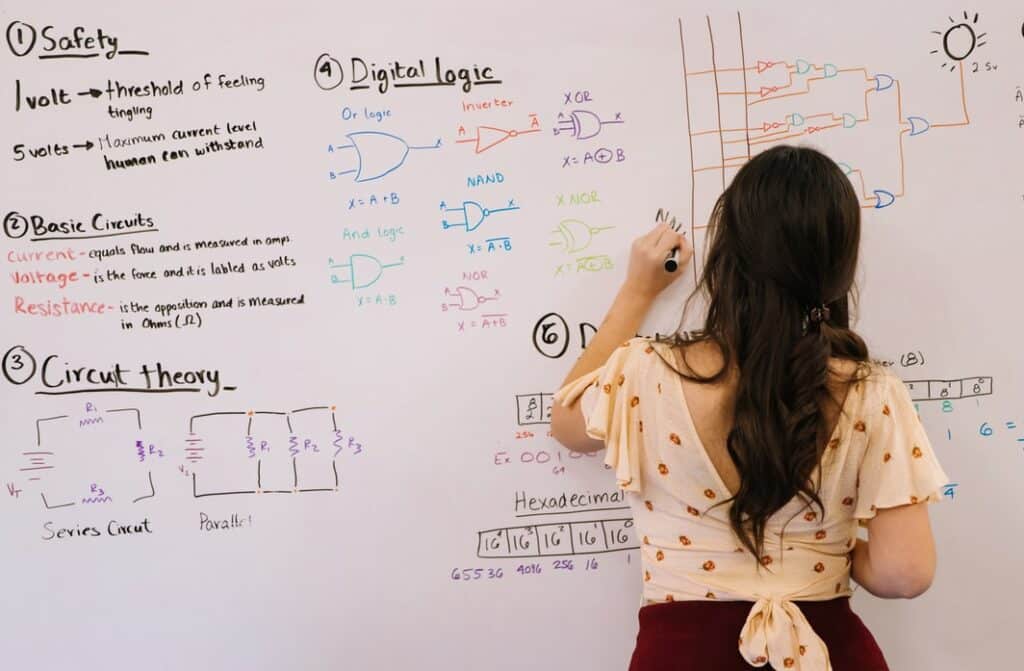 Conversion Rate Optimization Vs. Conversion Optimization
Conversion optimization means getting more conversions while conversion rate optimization means getting better conversion rates for the action that matters.
Landing pages play a role here. Making website improvements can decrease the conversion rate due to an increase in the number of landing pages a typical user views. But it also increases the total number of submissions per month.
Conversion rate optimization also implies that'll you'll only optimize the submission rates of existing marketing assets, but conversion optimization looks at how to improve your website's performance.
Let's talk about how conversion optimization affects your SEO.
How Conversion Rate Optimization Benefits SEO
It may not directly affect organic website traffic or ranking on a search engine results page (SERP), but conversion rate optimization has many benefits for SEO.
Here are a few ways conversion optimization benefits SEO for your website:
Higher ROI: Higher conversion rate means making more of the resources you have. By studying how to get the most out of your acquisition efforts, you'll get more conversions without having to bring in more potential customers.
Better visitor engagement: Users who feel encouraged to take action by your site will engage with it more, and some may even become evangelists for your brand.
Understand customer insights better. When you track the decisions that your visitors make, you can better understand and predict what future decisions they might make as well. This helps with your future growth decisions.
Better scalability and growth: With better optimization rates, more money comes in. When you have more money, you're able to grow and scale.
Build trust and customer loyalty: If people are clicking or buying from your website, it is building trust. It is saying that your website is safe and trusted with their personal information. That's a good thing for search engines too.
Unlock the Secrets to a $10K/month Blogging Income
👋 Take the Leap
Join the Waitlist for Our Revolutionary Blogging Academy and Propel Your Blogging Career to New Heights!
8 Steps to Increase Conversion Rates
Now that you know the importance of conversion rates, you may want to learn some ways to increase yours. Here are some steps to help increase your conversion rate:
1. Compare your website against competitors
Evaluate your website to make sure that you are delivering a good experience to your visitors by checking what your competitors are doing.
Doing a little competitive analysis is a healthy way to see where you are in the conversion rate process. Do you see how they are engaging their visitors or setting up their blog? Take notes on what you feel works and what you feel does not.
2. Start with a clean page
Keep your website clean by removing any spam or unwanted page elements. You can always rely on a professional website designer to help you create a clean, optimized, and usable website.
Make sure you are not confusing your visitor with complicated buzzwords. Instead, use power words. Someone should be able to know what you do within 30 seconds of visiting your website. Make your message clear.
3. Implement a blog into your website
With blogging, you can convert more visitors to your website. Blogging is one of the best website optimization techniques to help you to maximize the conversion rate of your website.
Here are 6 quick steps to start your own blog (and optimize it!):
Add a landing page to your website. Typically it's the "Posts" page.
Pick a blog name. It's okay to have "Blog" be your blog name as well.
Keyword research. Do your research and keep your keywords in mind.
Customize your blog. Add your branding or customized CTAs.
Write and publish your first post. Share your thoughts with the world. The fun part!
Share your blog. Create social posts about your blog and share.
Use a tool like the Bramework Blog Builder to help with content suggestions, keyword analyzation and image assistance. (Among many other things!)
Build a blog easily by creating a new post, analyzing your keywords and working through the blogging process with Bramework.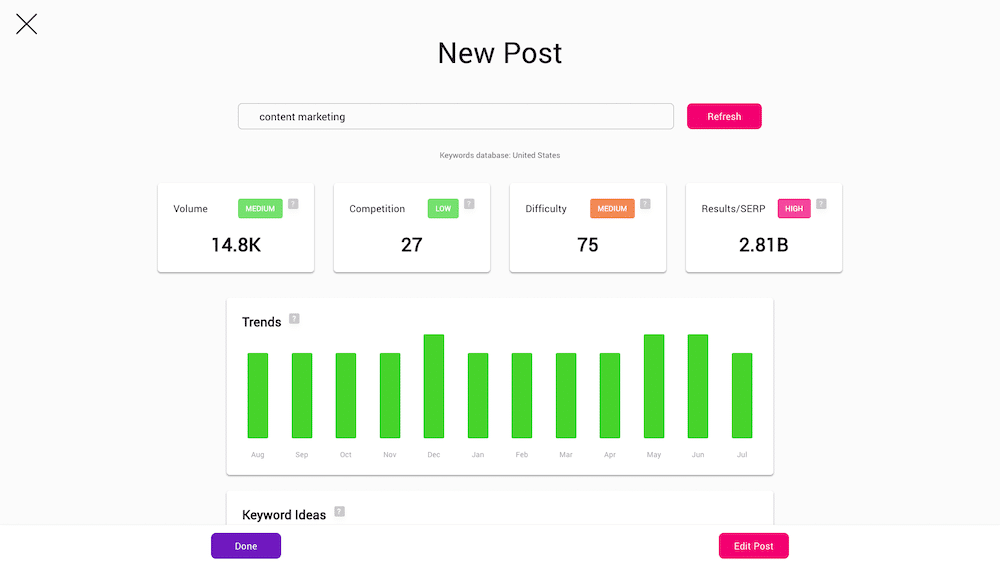 And, here are some additional techniques for an effective content strategy.
4. Optimize your metadata
Metadata is data that provides information about your website.
Metadata summarizes basic information about data, making finding and can be created manually to be more accurate for SERPs.
Meta tags are the equivalent of your website's title tags. With the meta tags, your website is able to set its value. Meta tags include keywords, HTML, meta description, and more.
Make the page unique by using one main keyword that describes your business.
Add the primary keyword to your:
Landing page title

Preferably at the beginning

Meta description

Social cards
Categories
Tags

Headlines:
Content:

Anchor text links, 5 -10 areas of the blog

Images:

Title
Alt text
Description
Using good keywords is important to generate more organic traffic.
For example, keywords such as "home insurance" and "renters insurance" may be related to a similar topic. However, if they are being used with different alt tags or search terms, the keyword will be lost and your website will not rank high in search engine result pages.
5. Optimize your home page
What makes a person convert from a casual visitor to a returning visitor is the title or the home page of the website. This is also the best place to set your website's value.
Ask yourself these questions. What is your website about? How can you educate your audience? And here are your goals to optimize your website:
Aim to get users to engage and interact.
Use measurable goals.
Incorporate CTAs to showcase the next steps.
Keep your eye on white space and don't overcomplicate your website. Too much information leads to analysis paralysis.
And always, always have your keywords on your homepage.
Let's talk about keywords next!
6. Use a good set of keywords
A website should have the right set of keywords so that visitors will be able to find your website. If you use popular keyword strings, your website will rank higher in the search engine result pages (SERPS). Therefore, be creative and try using unique combinations of your keyword in headlines on your website.
You can get better conversions by working on your blog syndication and visibility efforts. Keyword research targets more appropriate audiences and gets the right people on your blog.
Your Keyword Research, Analysis and Implementation Toolkit (2020)
The Bramework keyword analyzer is a big help here!
7. Create CTAs within blog posts
Throughout your content, include branded text-based calls to action. Interrupt your content with colored invitations or messages to the reader.
Your goal is to increase the number of calls to action on your blog. Most organizations that find their conversion rates suffering notice that only some of their posts even have a CTA to begin with.
Go bold! Your visitors aren't going to go out of their way to convert, you'll want to make it easy for them.
Start by including a strong CTA at the end of each of your blogs or in the body of your content. Then, consider offering additional CTAs on your blog page and website in general, such as with non-invasive pop-ups or banner ads.
Here's an example of Bramework's CTA to download our eBook:
8. A/B test your conversions
On a final note, conversion rate optimization is not the only technique to improve your website's conversion rate. You should use SEO and A/B testing techniques to improve the website ranking, particularly for important and high-value keywords.
The most effective way to A/B test your marketing is to create small experiments. You want to be able to quickly gather valuable data so you can draw conclusions.
The faster you learn what works, where it works and when it works, the faster you can build your business. The easiest way to do this is to follow the basic scientific method:
Start with the data
Ask questions
Construct a hypothesis
Test with an experiment
Confirm the test/procedure worked
Analyze the data and draw conclusions
Present results and determine the next steps
That's a wrap!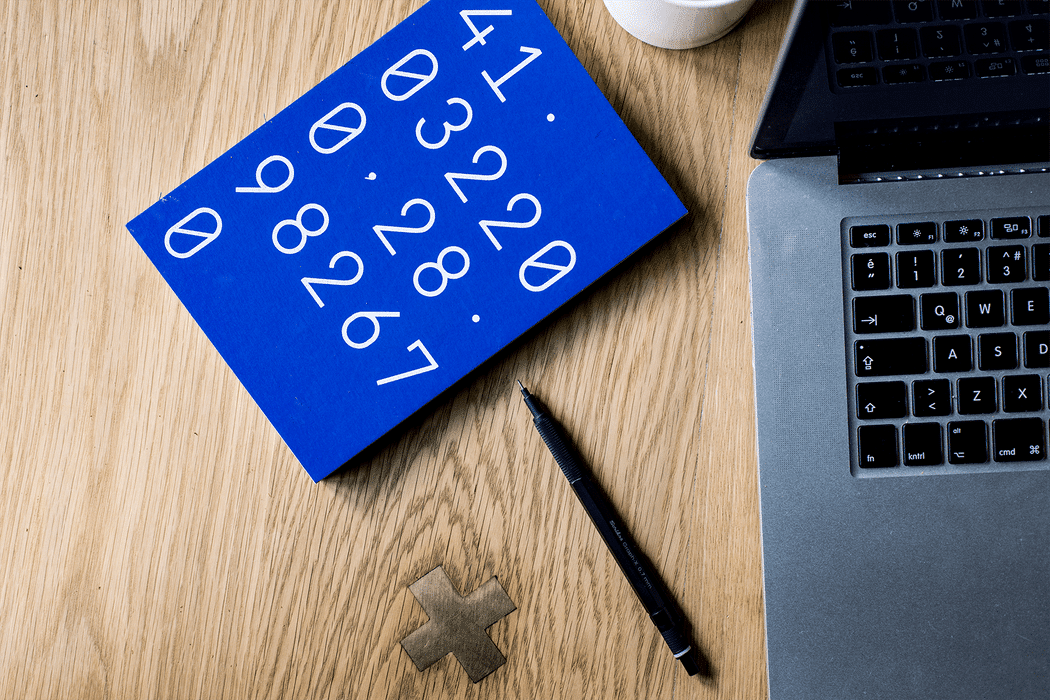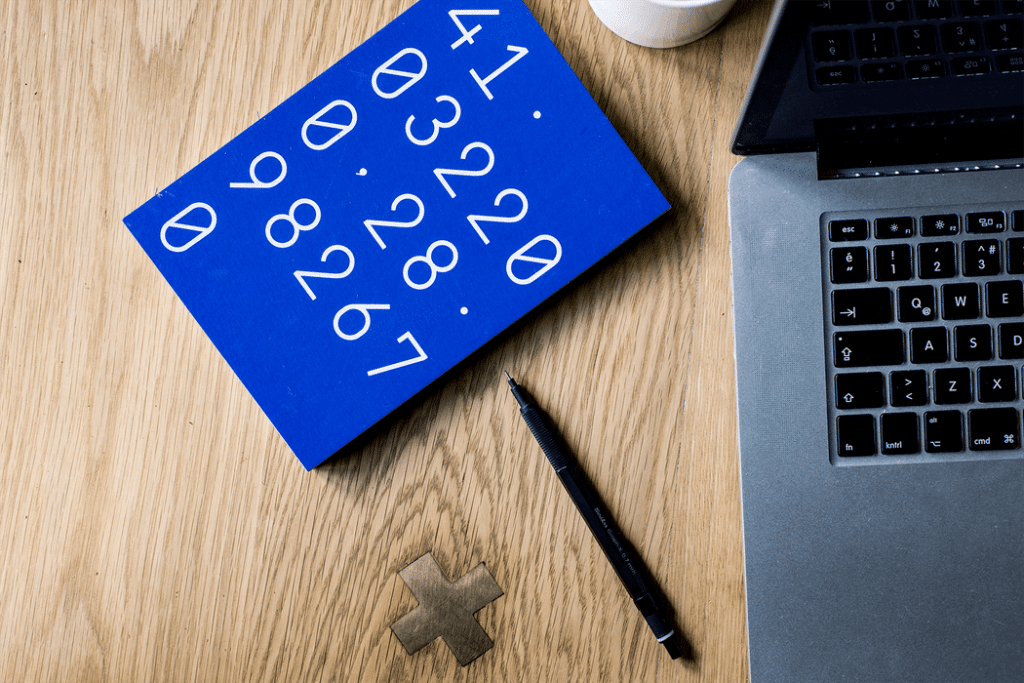 Bramework Wrap Up: Conversion Rate Optimization
Conversion rate optimization is a core part of any good content marketing strategy.
It's important to understand that conversions don't happen by themselves. They are cultivated, monitored and evaluated.
If you aren't improving your conversion rates, you may be losing out on big wins in the future. Your blog is a great place to start with conversion optimization! That's where we shine the most.
We built the Bramework Blog Builder so you could easily convert your leads and optimize your articles. Use the Keyword Analyzer to find out where your conversions matter most. Blog better, faster and smarter with us!
How are you increasing your conversion rates? We'd love to hear from you, drop us a line if you have any questions or comments.
Happy converting!
Image credit: unsplash.com, bramework.com
Get Your FREE AI Generated Blog Outline
Cut Your Blog Post Writing Time in half
✅ No More Writer's Block
✅ Instant Post Structure
✅ Write 5X Faster!